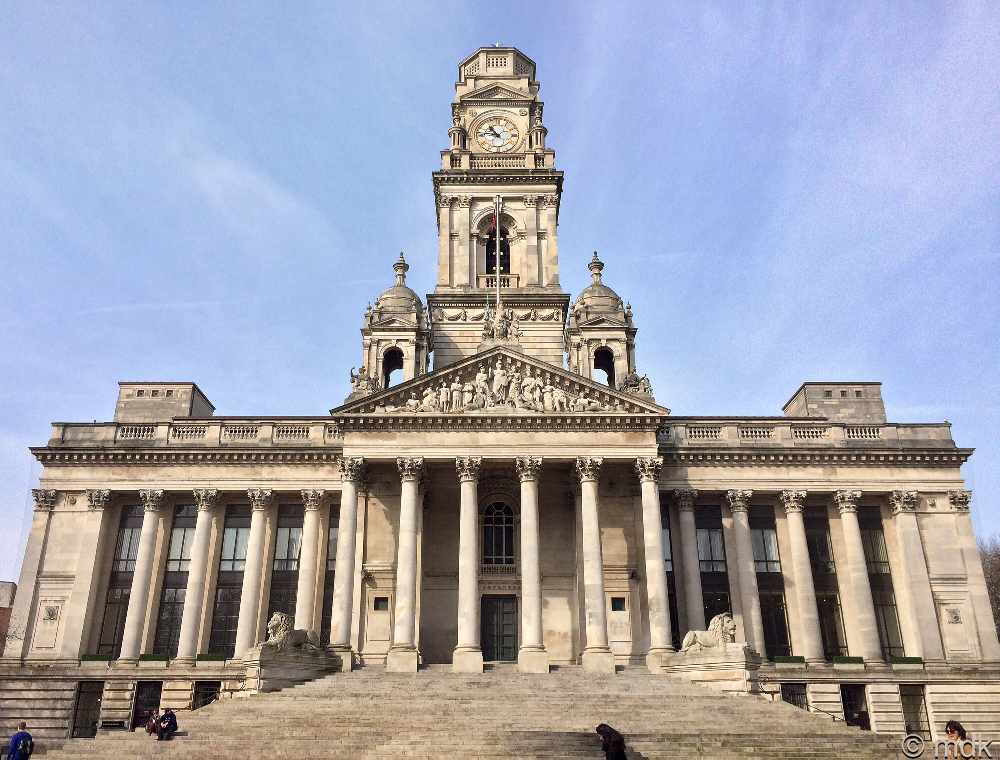 Portsmouth Guildhall has reported that it has enjoyed its most successful year on record with an increase of 17,000 people using the venue in 2016/17.
Over 260,000 people used the venue between April 2016 and end of March 2017 through either attendance at a concert, conference, meeting, wedding or event, participation in a workshop or a visit to one of the venue's exhibitions or café.

The Guildhall, most widely known for its concert programme saw the largest increases in attendances to its comedy events, having welcomed a number of comedians throughout the year including Jimmy Carr, Catherine Tate, Sarah Millican and Jack Whitehall. Other hit concerts included Rick Astley, Alfie Boe & Michael Ball, Jamie T, Busted and Chase & Status.

Significant increases were also seen in the Guildhall's Conference and Wedding business, for which the venue is ideally suited and looking to increase in subsequent years. The Women's Institute, NHS and British Red Cross are just some of the organisations that held their events at the Guildhall.

Almost 21,000 people during the year visited one of the Guildhall's exhibitions. 'The Portsmouth Music Experience' is a permanent free exhibition detailing the history of the Guildhall and the wider music scene in Portsmouth with temporary exhibitions for the year including 'The Isle of Wight Festival Exhibition 1968, 69 & 70' and Aspex Gallery's 'Cut Loose', a large scale wall art by visual artist Isle Black.

One of the areas of which the Guildhall is most proud is its 'Guildhall Participate' programme, which saw a 27% increase in the number of people engaged. The programme is an initiative to transform lives by inspiring, exciting and educating people through music, art and culture with a range of interactive workshops and activities, particularly for schools, families, early years and those aged 55+.

The successful year follows continuous growth of the venue since Portsmouth Cultural Trust was formed in 2011 to manage and run the Guildhall independently of the City Council. In the six years under the direction of the Trust, the number of people using the venue has increased from 162,000, a phenomenal 62% increase.

Chairman of Portsmouth Cultural Trust, Greg Perry, said: "We are very pleased that concert goers, visitors, programme participants and those hosting events have come to the Guildhall in dramatically increasing numbers since the Trust has been in existence. The Trust is dedicated to making the Guildhall a leading focal point for the arts and culture for those in Portsmouth and the wider region, and these record results show the value people place in the Guildhall and in its offer."

Entering 2017/18, the Guildhall's success is set to continue with a packed programme of concerts to appeal to all tastes including Greg Davies, Zara Larsson, The Pretenders and Thriller Live. A two course dinner upgrade has also been introduced to offer patrons a quality pre-show dining experience in the magnificent setting of the Lord Mayor's Banqueting Room.

The Guildhall will produce more of its own events this year with Portsmouth Comic Con, The Big Mouth Comedy Festival and Clocktower Classics, a classic car and market event, all confirmed.

Utilising their wealth of equipment and experience, the Guildhall is also launching its 'Guildhall Hire & Events Service', where anything from lighting, stage and sound equipment to tables, chairs and event dressing can all be hired for public and community events of any size.

The venue will also be promoting a Prom package for Schools, Colleges and Universities, a Christmas lunch offer in addition to their sell-out Christmas party nights and newly refurbished meeting rooms are already proving popular with regional businesses.

Cllr Linda Symes, Cabinet Member for Culture, Leisure and Sport said: "It's great to see that so many visitors and local people have enjoyed visiting the Guildhall to attend concerts, exhibitions and even to celebrate their weddings. I'm sure we'll continue to see these numbers rise as more and more people experience the range of events on offer."