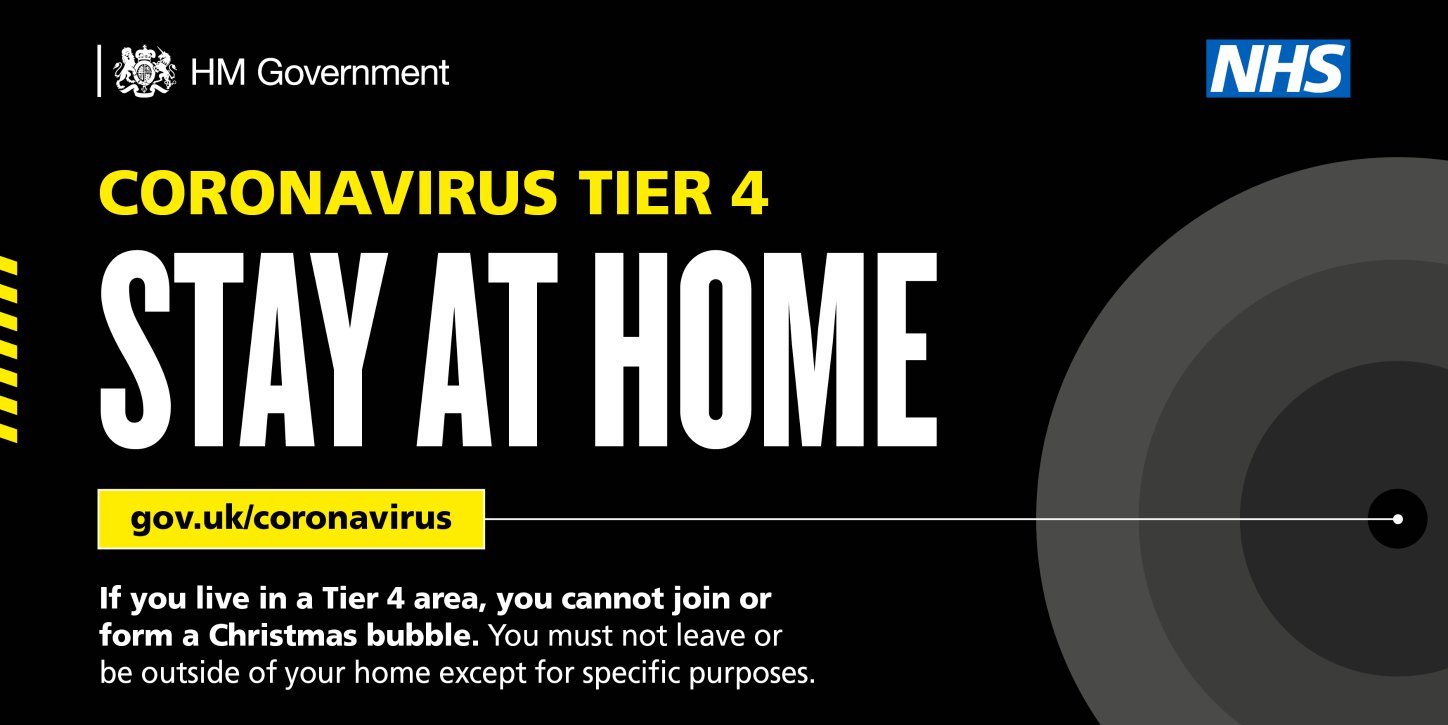 Portsmouth, Gosport and Havant's restrictions are being tightened again from Sunday 20th December
These areas were only placed into Tier 3 from Saturday 19th December. They join London, and other parts of the South East of England in Tier 4. The new measures are being put in place due to a sharp increase of infections, likely to be linked to the new strain on coronavirus. There are more infections in Tier 4 areas, than the rest of England.
This new tier means there is a stay-at-home order issued, people must work from home if they can, non-essential retail, hairdressers, nail bars, indoor gyms and leisure facilities need to close, and social mixing will be cut to meeting just the one person in an open public space.
Christmas plans will have to change for all areas of the UK. The Prime Minister, Boris Johnson, has announced that the planned lifting of restrictions at Christmas has now been reduced to Christmas Day only. People in Tier 4 areas, will not see a change at Christmas and must stay at home with only their household.
Rules around support bubbles have not changed under these measures.
People should not travel into a Tier 4 area.
These rules will be reviewed in two weeks time on 30th December.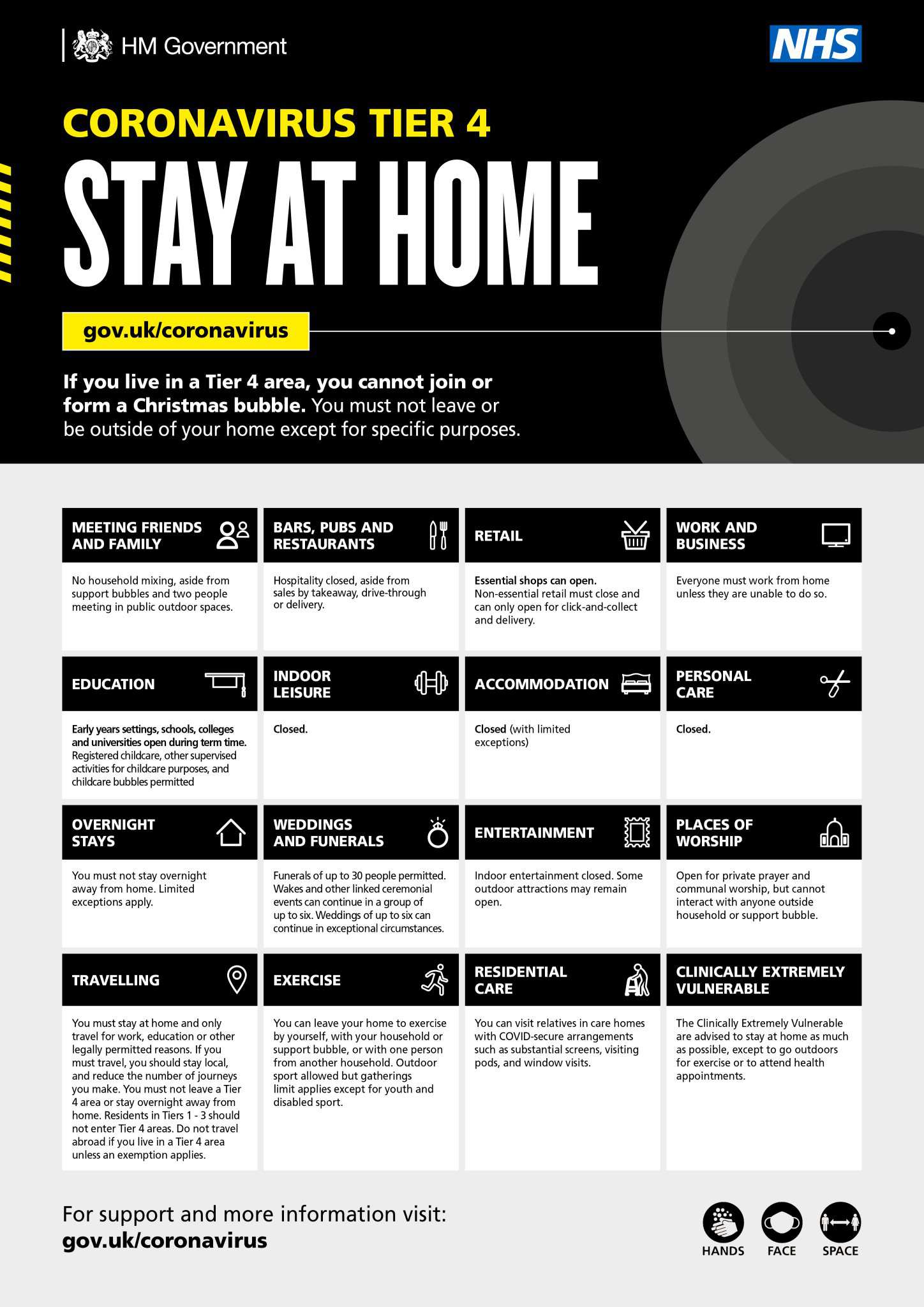 Here's what people in Portsmouth are saying...
We all want to spend time with loved ones after this awful year, but the situation has clearly taken a turn for the worse. Sadly the Government made promises it has failed to deliver and the PM's mishandling means our city's people and our economy will now suffer this Christmas

— Stephen Morgan MP (@StephenMorganMP) December 19, 2020
Portsmouth and gosport after midnight pic.twitter.com/QljIRpkIzk

— hayden (@Hayflames) December 19, 2020
We were in tier 3 for 16 hours before being told about tier 4. At this rate, tier 5 breaks at 6am tomorrow.... #portsmouth #StaySafe

— Rhys Jones (@rhysj3) December 19, 2020
Now not only is the Solent seperating #portsmouth from #isleofwight but now 3 different tiers! It's a long way from here! #covid #tier4 #solent @HovertravelLtd pic.twitter.com/RvA43PQ8C0

— Steve Raven (@stevennraven122) December 19, 2020