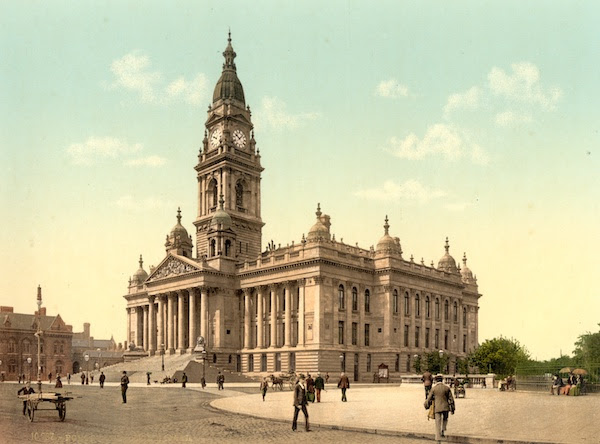 The Portsmouth Guildhall has received a National Lottery grant of £59,000 for an exciting heritage project, Discovering the Guildhall. 
Today, Portsmouth Cultural Trust, the organisation responsible for the management of Portsmouth Guildhall, has received a National Lottery grant of £59,000 for an exciting heritage project, Discovering the Guildhall.
Made possible by money raised by National Lottery players, the project will bring to life the memories and historic events that surround Portsmouth Guildhall, one of the most prominent and significant buildings which has stood in the heart of the city for 128 years.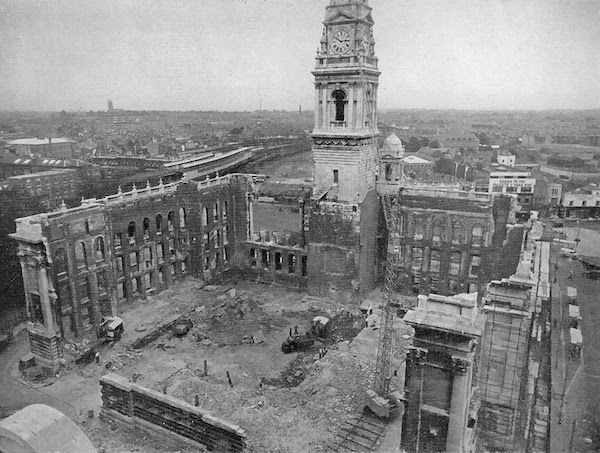 Supported through the Heritage Lottery Fund (HLF), this engaging community project will reach out to the public to reminisce and share their memories of key moments in the Guildhall's history such as the night of 10th January 1941 when the building was largely destroyed by German incendiary bombs, the re-opening by Her Majesty Queen Elizabeth II on 8th June 1959 and the unforgettable concerts people have experienced since including the likes of The Beatles, Rolling Stones, The Who, Elton John and many more.
Starting in September 2018, the project, working with a steering group which includes The Portsmouth Music Experience, The University of Portsmouth and The Portsmouth History Centre, will preserve these defining moments for future generations, before they are lost, in a digital archive that is accessible to all. Two short documentary films will also be created to be shown widely across the city and the project will conclude with a major two month exhibition at the Guildhall in 2020.
A series of workshops and sharing sessions will also be delivered into local schools, community centres and care homes, engaging with residents of all ages.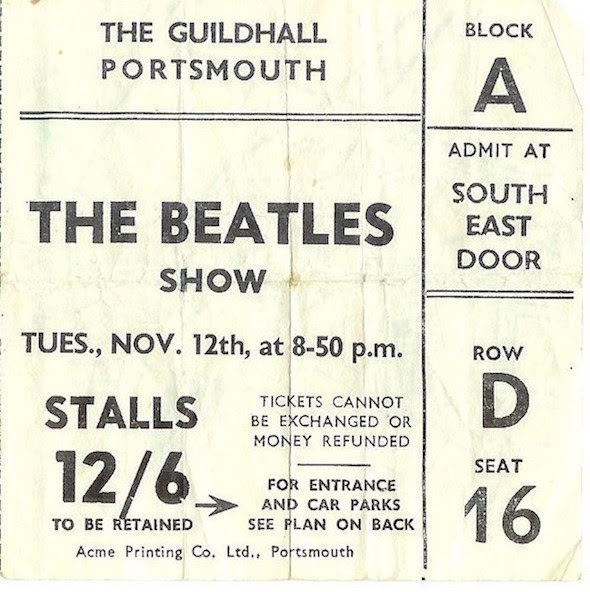 The project presents a wonderful opportunity for a team of volunteers it will seek to recruit, offering research visits to other heritage sites and museums and the chance to develop new skills in archiving, curation, film making and tour guiding. More details on volunteer opportunities will be available soon but if you would like to be involved in this fascinating project please register your interest initially with: hayley.reay@portsmouthguildhall.org.uk
Portsmouth Cultural Trust aims to transform lives by inspiring, exciting and educating people through music, art, culture and heritage, offering a broad programme of Learning and Participation activities. The Discovering the Guildhall project is an important step for the Trust in being able to tell the story of the Guildhall and developing a team of impassioned volunteers who can bring that to life. It is intended the project will lead to a permanent exhibition, valuing the history and impact of the iconic venue.
Commenting on the award, Chief Executive Officer for the Trust, Andy Grays said "We are thrilled to have received this support thanks to National Lottery players and are confident the Discovering the Guildhall project will engage the city and wider community in exploring the wonderful history of this iconic venue".