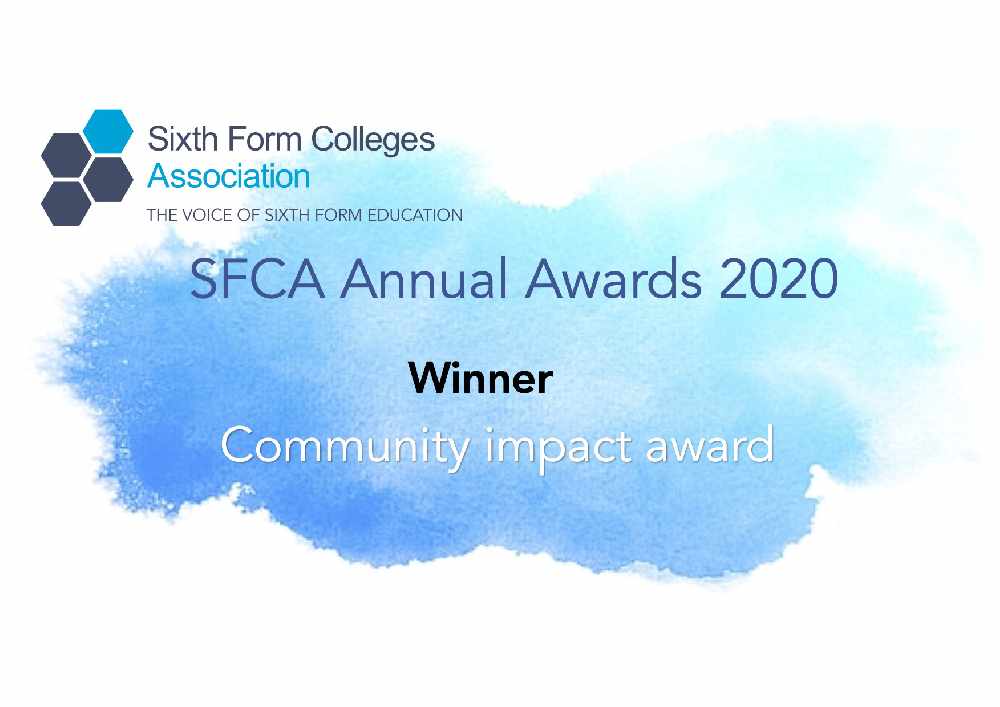 Portsmouth College are delighted to announce that they have won the 'Community Impact' award at the Sixth Form Colleges Association Annual Awards Ceremony for 2020.  
The recognition celebrates their leading input in the Flying Start Portsmouth programme aimed at year 11 students in the City to help them continue vital learning amid the coronavirus crisis.
The online resource hub, launched in April, is dedicated to students in their final year of secondary education affected by school closures, who need help to plan and prepare for their next steps in a crucial transition period.
In conjunction with Portsmouth City Council, Highbury College, Havant & South Downs College and the Southern Universities Network, the website provides impartial information on further education, apprenticeships and future employment options in one place.
Simon Barrable, Principal of Portsmouth College was thrilled to hear the news; "We were delighted to hear we had been shortlisted for this SFCA Award but to win for the community impact that the Flying Start initiative has had on the City, is a true honour. In response to the early stages of the pandemic and the government's announcement of a national lockdown, we knew we had to reach out to those students who were in the transition of progressing from school to college, apprenticeships or employment.
We built a coalition made up of the local authority, all the city's secondary schools, other local colleges, 3rd sector organisations and the Southern University Network, to create an accessible online community of resources to help Year 11's which they desperately needed in such an uncertain time."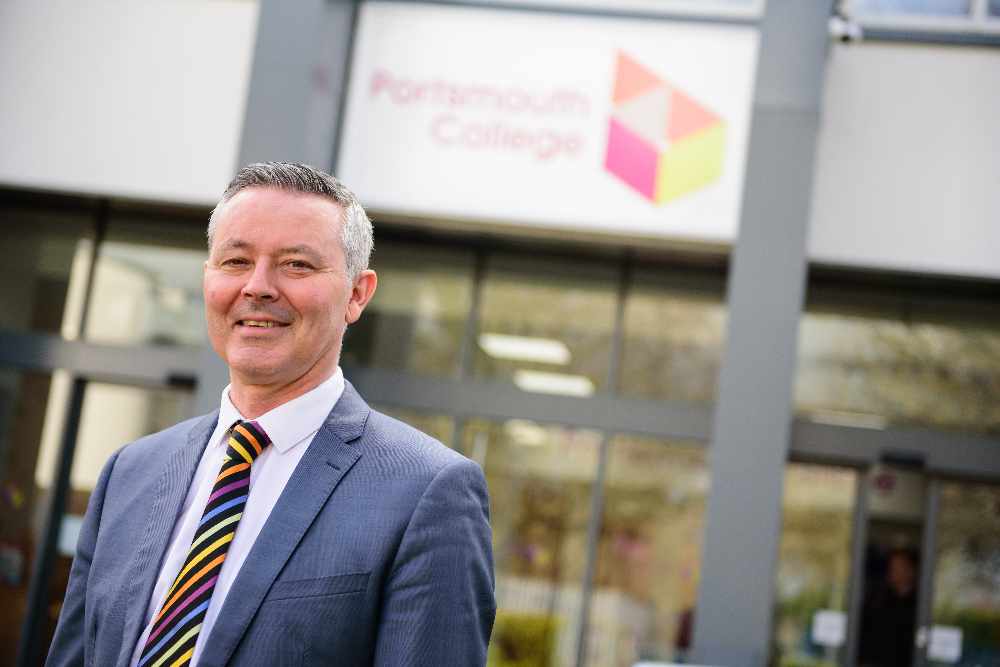 He continued; "I want to express my sincere thanks to staff and partners for all the outstanding work which has made this collaboration a real success and not only given vital support to young people in the City, but also greater confidence in us as providers of further education and for many of them, the next step in their journey."
After such positive feedback, the Flying Start model has now spread well beyond Portsmouth, with sister sites in Dorset and Southampton. Hampshire are also looking into developing their own pages for the site to widen the opportunities for young people in the county.
Cllr Suzy Horton, Cabinet Member for Children, Families and Education at Portsmouth City Council welcomed the news: "Flying Start Portsmouth has been a team effort all around. With organisations working across the city to ensure young people and their parents/carers have the information they need - it's an impressive achievement! Winning the SFCA Award in the community impact category illustrates all the hard work that everyone has put in but more importantly reaffirms the continued need to support those moving into further education at this time. A huge congratulations to all involved!"
Building on the success of the Flying Start programme, Portsmouth College will be launching their Virtual Introduction Days from 6th July for Year 11 pupils and Virtual Taster Days for Year 10s in the same week via an exciting online platform.