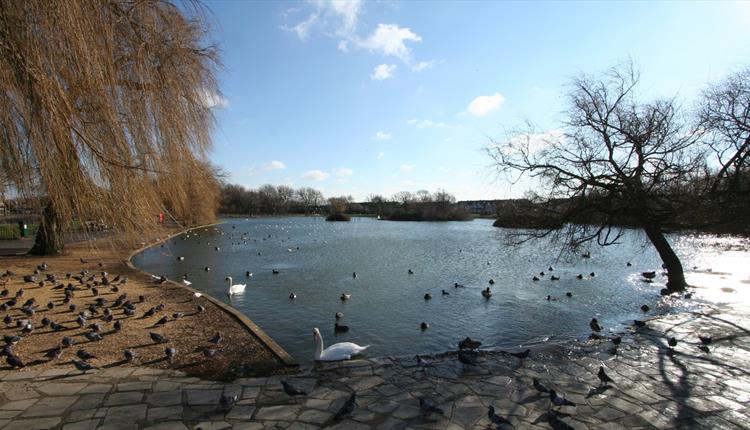 Portsmouth residents have good reason to celebrate national Love Parks Week with the timely announcement that three of the city's parks have retained their green flag status.
Baffins Pond, Milton Park and Southsea Rock Gardens have all received a prestigious Green Flag Award which recognises well-managed parks and green spaces, setting the benchmark standard for the management of recreational outdoor spaces.
The news comes during Love Parks Week which began on 14 July and runs until 23 July and encourages people around the country to celebrate the reasons they love their parks.
Portsmouth City Council's parks team are visiting parks throughout the week asking people why they love their parks and taking photos to share on social media.
There is a lot to love about Portsmouth parks at the moment with new aviaries, birds and goats introduced to College Park; a new feature entrance to Victoria Park alongside the Catherine House development; the refurbishment of Victoria Park's new café; and the new urban meadows planted in various parks as well as other sites across the city.
Parks also continue to host a range of events from major festivals like Victorious and Mutiny, to free events such as Live at the Bandstand. Victoria Park is also set to hold a series of new events with an opera performance and family fun sessions to be announced soon.
Cllr Linda Symes, Portsmouth City Council's Cabinet Member for Culture, Leisure & Sport, said: "I'm delighted three of our parks have achieved Green Flag Awards and hopefully we'll be able to add more to that in the coming years. Love Parks Week is a great initiative to raise awareness of the fantastic facilities we offer across the city, but I know that people in Portsmouth love their parks all year round.
"We've got big open fields, smaller garden areas across the city and much-loved animals in both Victoria Park and College Park. It's that variety that people enjoy and encourages families to get outside and be active, and that's what we want to continue to build on."