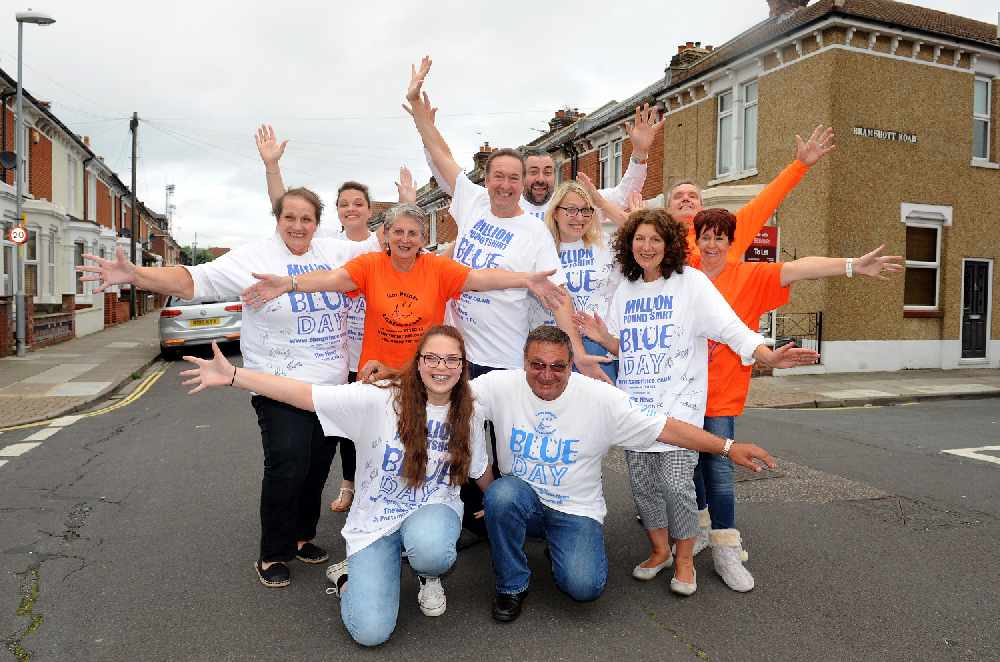 The Tom Prince Cancer Trust is incredibly pleased to announce it has gifted £1 million to University College London!
The gift is being used to set up the Tom Prince Osteosarcoma Research Project. This is the first UK-wide research network for the rare bone cancer that primarily affects teenagers and young adults. The project will push the boundaries of our understanding of Osteosarcoma, working to make discoveries that will change the lives of those diagnosed with the disease in the future.
The Trust was set up by the Prince family in memory of their son Tom, who sadly passed away from Osteosarcoma in 2004, on the eve of his 16th birthday. Since then, family and friends have fundraised tirelessly with the goal of raising £1 million for research into the rare disease and in July 2016, just over a decade since the Trust was founded, they hit their target. Based in Portsmouth, Hampshire, the Trust has been very well supported by the community, growing into a popular local charity, linked to the heart of the city and its residents. Over the years, ripples of support from family and friends have grown, from small scale fundraising events such as garden fetes and bike rides to the annual city-wide Blue Day celebration where thousands of people take part.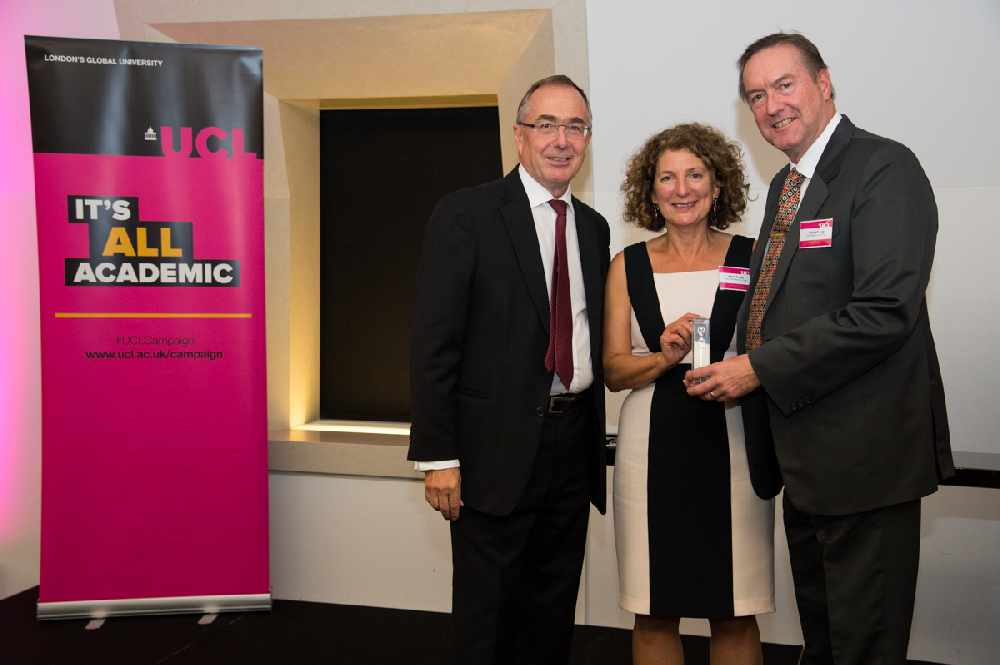 The project team will be led by Professor Adrienne Flanagan, Head of the Department of Pathology at University College London (UCL) Cancer Institute and a leading figure within the field of Osteosarcoma. The current treatment for Osteosarcoma involves intensive chemotherapy and surgery. In spite of extensive research into cancers, there has been little change in treatment for this rare cancer in nearly 30 years – so the Tom Prince Osteosarcoma Research Project will be dedicated entirely to researching Osteosarcoma causes and treatments.
The project will involve a comprehensive, large-scale genomic study of Osteosarcoma across the UK. Integration of the results from each patient will provide a molecular profile of the individual's disease. When correlated with clinical outcomes, the research becomes incredibly powerful and provides opportunities for the development of more personalised treatments for patients with Osteosarcoma. Professor Adrienne Flanagan with Peter Campbell and others have already undertaken the largest genomic study of Osteosarcoma to date, as part of the International Cancer Genome Consortium at the Wellcome Trust Sanger Institute. This study was recently published in Nature Communications and the research to be undertaken now will build on this knowledge and experience.
UCL is one of Europe's largest and most productive centres of biomedical research, and home to the UCL Cancer Institute which brings together over 300 scientists working together to develop world-class basic and translational cancer research. UCL scientists have an international reputation for leading cancer research and the UCL Cancer Institute, where the research project will be based, is uniquely positioned to leverage the multidisciplinary nature of UCL by engaging a range of disciplines to transform cancer research.
Professor Adrienne Flanagan said "We are honoured that The Tom Prince Cancer Trust have enabled us to establish an extensive research programme in the memory of Tom. Their gift is the largest donation to Osteosarcoma research in the UK. This project is truly ground-breaking and will bring together key partners across the UK with the primary goal of accelerating research into Osteosarcoma which will lead to an improvement in treatment and survival of patients with the disease."
Professor Michael Arthur, President and Provost of UCL added "UCL is delighted to have such a close relationship with the Tom Prince Cancer Trust. The Prince family and everyone who has supported them have gone all out to hit their fundraising total over the past 13 years and reaching this £1 million milestone is incredibly meaningful for everyone. Their hard work will make a real, tangible difference to research into this disease, and ultimately have a far-reaching impact on the lives of many other families affected by Osteosarcoma."
Clinton and Adele Prince, Founders and Trustees of The Tom Prince Cancer Trust said "We're very pleased and excited to gift £1 million to UCL, to further the understanding and treatment of Osteosarcoma. Reaching our target means so much to so many, therefore we took our time to carefully consider the options, ensuring the funds went to the best possible place. UCL has world-leading expertise with Professor Flanagan and her team, as well as excellent technology and systems.
Our journey has been both heart-breaking and heart-warming. The Trust has been a positive focus for the family and Tom's friends and helped us pull through in those early days. It drew us all together as we strove to turn our sadness into something positive – we wanted to keep Tom's memory alive and to go some way to try and cure Osteosarcoma so other families don't have to go through the same pain. Tom's kind heart was beyond his years and this 13-year journey is a true testament to the impact he had on all of us. We'd like to thank all our family and friends who stood by us in our darkest hour. We're hugely proud of, and thankful to, the community where Tom lived and loved, for raising this money together and we're looking forward to the progress that the research can make."
To find out more about the Trust, visit www.tomprince.co.uk, where the charity will also provide updates on the project's progress. You can donate to the Tom Prince Osteosarcoma Research Project on the UCL website.