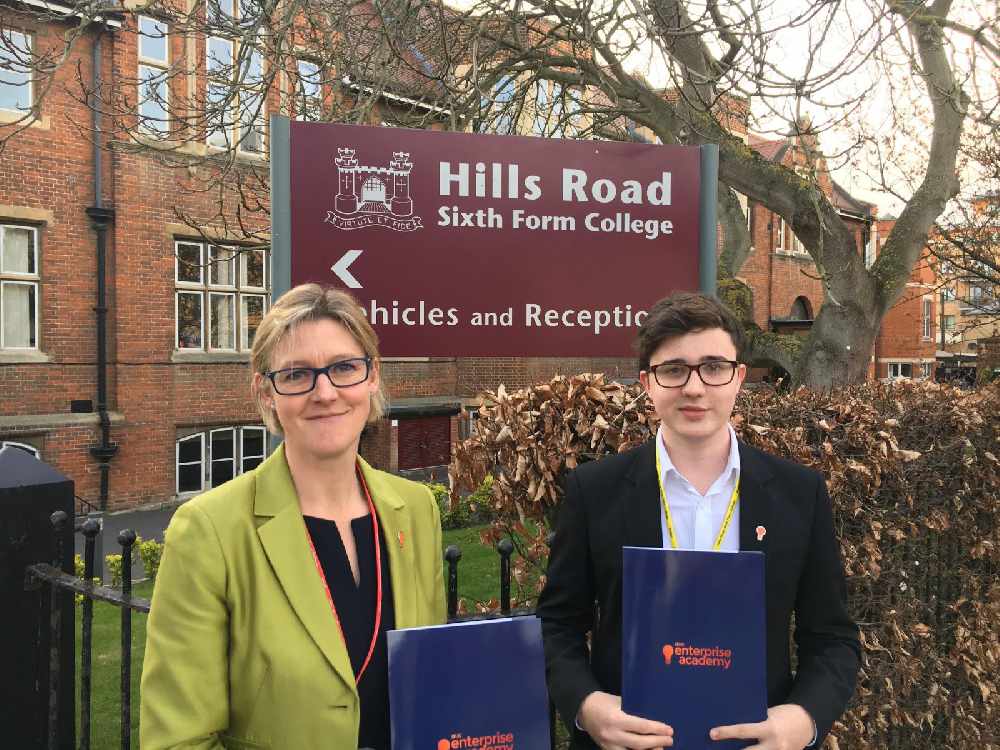 Social enterprise, Unloc, is to launch an alliance with two of the UK's leading sixth form colleges in order to further support entrepreneurship and innovation in further education.
The network will now include high-flying Hills Road Sixth Form College in Cambridge and innovative Alton Sixth Form College in Alton, this is in addition to Portsmouth College
Unloc's managing director, Hayden Taylor stated: "The initiative is to further push entrepreneurship as a genuine career pathway so education is more than a stepping stone to University."
This means building on empolyability and entrepreneurship skills is essential to the growth of the UK economy.
Ryan Waters, Unloc Enterprise Academy Lead says: "This is essential, as 5.4 million SMEs form the backbone of the UK economy. The importance of these 99.7% of businesses will only increase in near future."
The core of the programme for partner colleges is providing learning opportunities for their students and local secondary school students to learn about starting their own business and take part in a number of high profile aspiration-building events. Partner colleges will become local champions for this agenda; bringing students, organisations and businesses together to push this agenda forward. In addition, the network will enable partner colleges to share best practice and knowledge, with Unloc operating as the facilitator.
The expansion will take Unloc into Alton (in Hampshire) and Cambridge and is symbolic of the current progress being made by the team. Unloc and its Enterprise Academy was previously a Solent based organisation which continues to grow across the UK.
By adding the knowledge and general excellence of the two colleges to the Unloc network, we hope to push entrepreneurship as a career option more than ever before.
Steve Frampton, Principal at Portsmouth College said: "Our students have benefitted enormously from working with this innovative and student centred partner, who have been brilliant to work with as a college. Unloc have the skills, knowledge and experience to add value to all those colleges that aspire to improve the quality of their enrichment provision for their students. We are very fortunate to have them on board on our exciting journey, and the whole college is gaining from their innovative approach, mutual shared values, drive and energy."
The Unloc Enterprise Academy is a programme to enable schools and colleges to inspire, motivate and develop the enterprising mindsets of their young people. We passionately believe in enabling young people to develop their own skills through setting up and testing their own businesses. Personal development is at the heart of everything Unloc does and this programme embodies that ethos. We work with over 5000 young people each year in the Academy and are growing our reach significantly year-on- year.