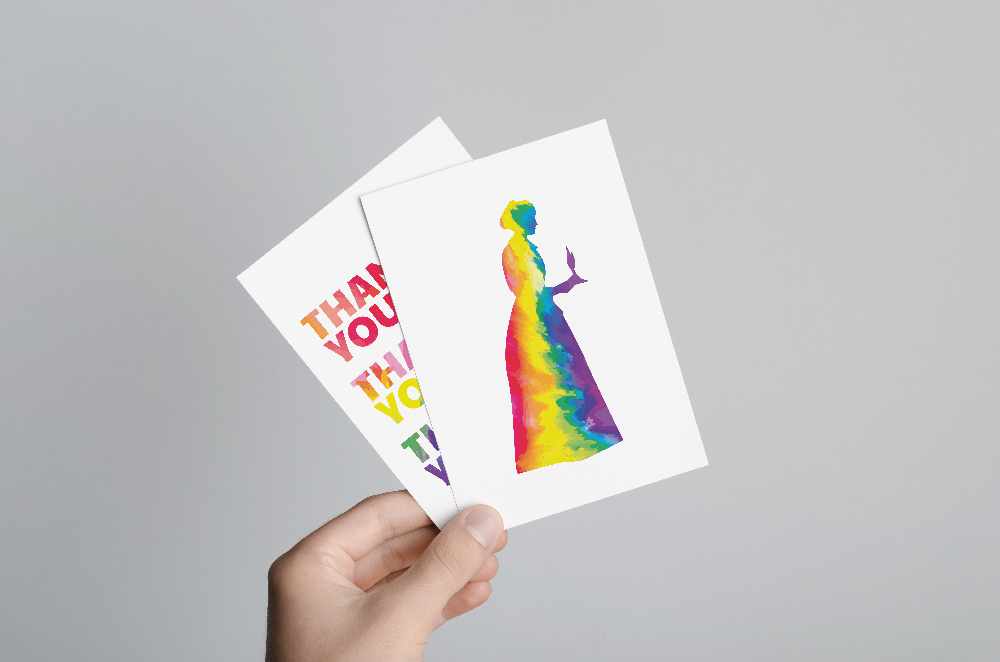 Portsmouth-based ex-Navy artist launches 'The Rainbow Thank You Card Project' to raise vital funds to support The Rowans Hospice Charity.
The project aims to raise funds for the Hospice by selling rainbow themed thank you cards for locals to send and give to the key workers and local heroes who have made a difference to their lives - particularly during the COVID-19 pandemic.
The artist, Gillian Jones attended the Living Well Centre's Veterans' Support Group at the Hospice after a chronic health condition changed her life. As COVID-19 started to affect the Hospice and its means of supporting those in need or raising funds to keep its support going, Gillian was driven to use her skills to raise money for the Charity.
As an ex-Naval Officer, Gillian sought help from the Military Coworking Network, an initiative to bring together veterans and spouses in a professional capacity to support each other in their careers. The Group made the whole project possible, offering advice on fundraising, project management and marketing to get it off the ground.
A Kickstarter campaign is now running to pay for the first batch of 1000 cards to be produced, with all the proceeds going to Rowans Hospice.
Craig Willcock, Event and Fundraising Manager for Rowans Hospice said: "The past few months have been challenging for each of us in ways we probably could never have imagined. It is during these moments we have seen families and friends, colleagues and communities unite together to help and support one another. We are delighted Gillian has chosen to support the Rowans Hospice Charity with her Rainbow Thank You Card Project. This is such a lovely way to thank those who have helped us throughout the pandemic. Through buying a pack of Gillian's cards, you're not only saying thank you to those who have helped you personally, but you are also choosing to support the Rowans Hospice Charity at a time when we are facing unprecedented financial losses. COVID-19 has sadly meant our Retail shops have been closed since mid-March, we have seen voluntary donations in sharp decline due to the financial hardship felt by many, and our fundraising activities and events have also been cancelled or indefinably postponed'.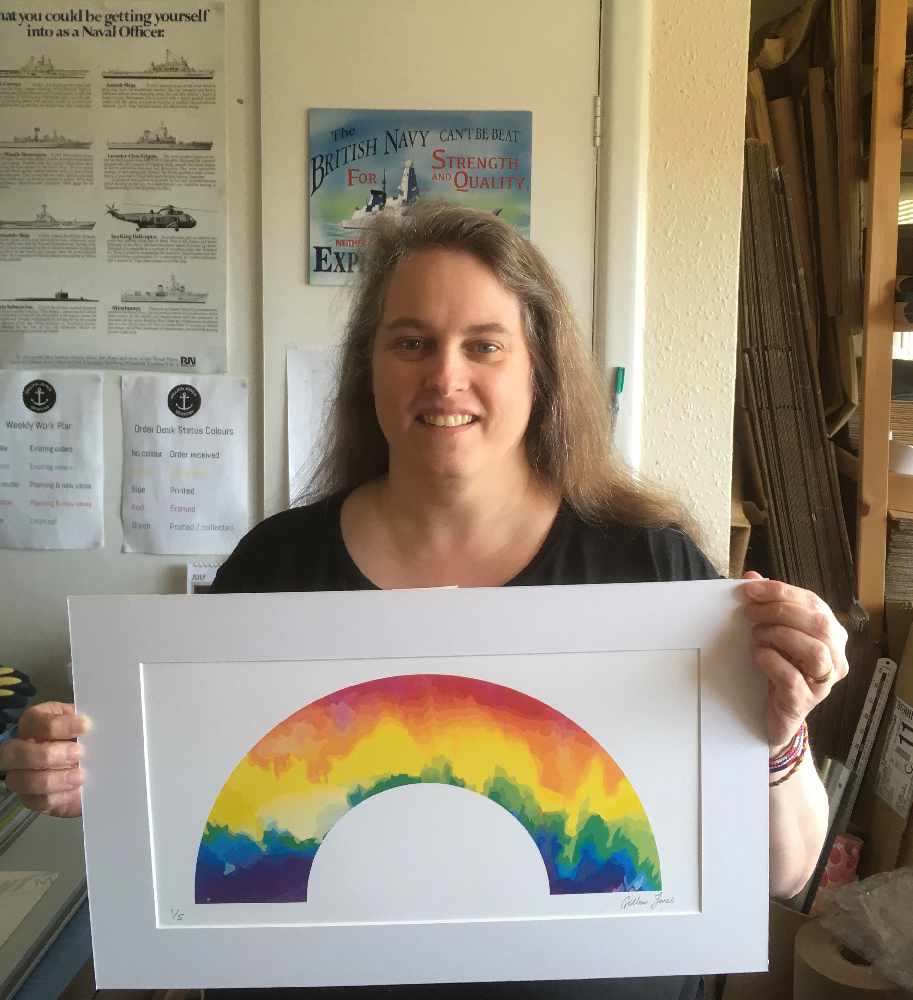 Gillian Jones, owner and founder of Gillian Jones Designs: "Working with members of the Military Coworking Network allowed this project to happen. It has very much been a team effort: from invaluable feedback on the design of the cards, to producing images for social media, to completely taking over when I was unwell. The skills we have between us are amazing and it has allowed something wonderful to happen. I am very excited to see how much we can raise for the Rowans Hospice which has been of such invaluable help to me."
Tina Millard Veterans Service, Project Lead said: "This support from Gillian and the Military Coworking Network is very much appreciated by me, and the whole Rowans Hospice team. It is a truly kind gesture."
Unfortunately, these recent unprecedented and challenging times have impacted on how Rowans Hospice reach out to support those in most need. The Hospice has had to adapt to ensure they continue their work through our Living Well Centre. They now run a virtual weekly 'Veteran Coffee and Banter' session, which has proved extremely popular. They also offer telephone support to those in need, meaning their work continues despite the restrictions of the lockdown during this healthcare crisis.