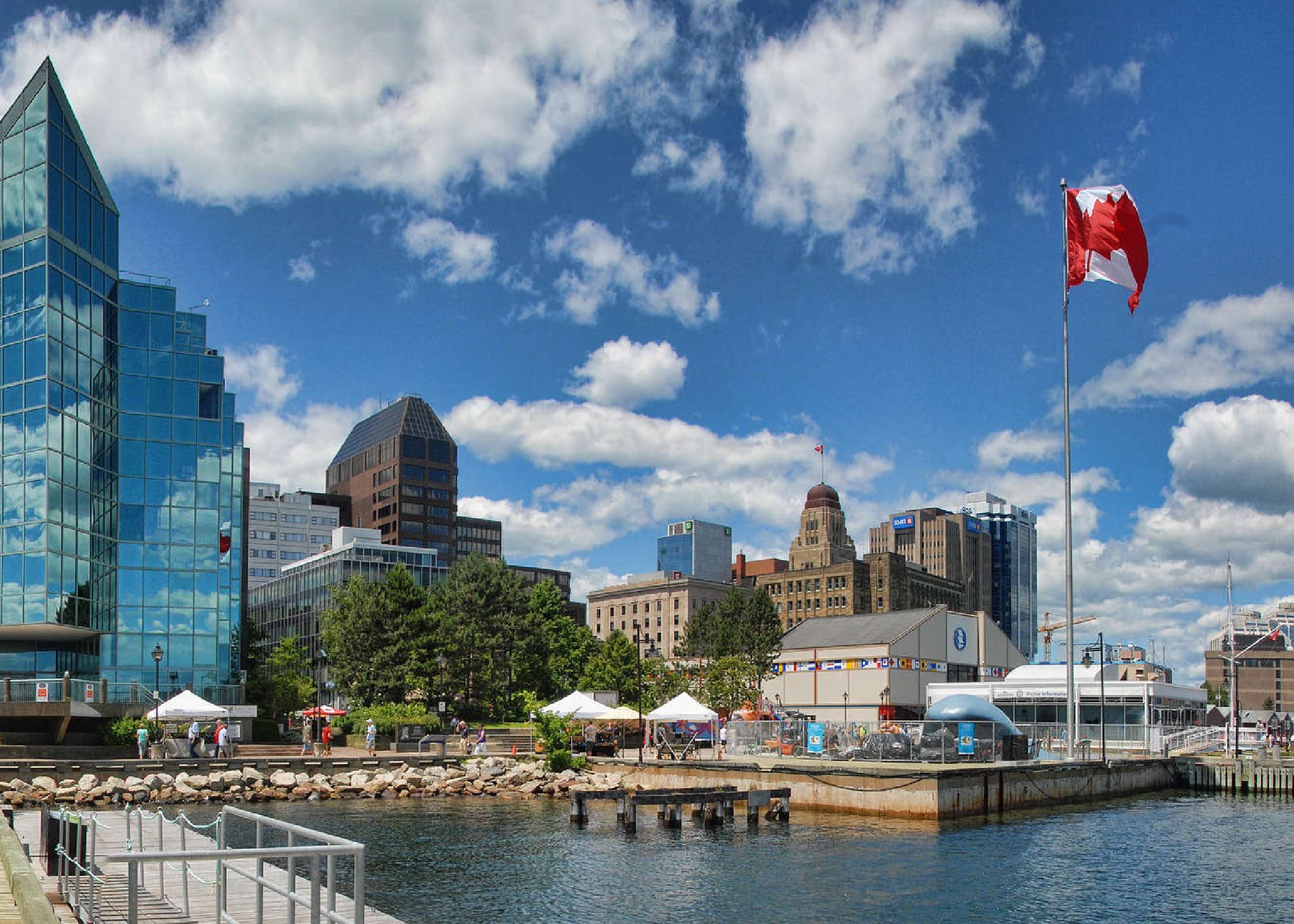 Portsmouth and Halifax Nova Scotia in Canada will formalise their "sister city" agreement to expand on both cities' work to develop opportunities for business on Thursday 19 January.
The agreement will be signed by Mayor of Halifax, Mike Savage and the Lord Mayor of Portsmouth, Councillor Hugh Mason.
The signing of this formal agreement opens potential to expand on both cities' work to develop opportunities for businesses in shipbuilding, oceanology, satellite applications and for maritime small businesses. The two cities are also keen to explore a partnership between naval bases and ports, visitor economy links and best practise on clean technology and sustainability as both cities are committed to achieve net zero carbon emissions.
The Mayor of Halifax, Nova Scotia Mike Savage, Nancy Philips, Vice President of Investment and International Partnerships, Halifax Partnership and Gordon Gale from the Ocean Technology Council of Nova Scotia will meet with Leader of Portsmouth City Council Councillor Gerald Vernon Jackson and Portsmouth's key companies including BAE Systems, Airbus, Portico, Portsmouth International Port and HM Naval Base.
Cllr Gerald Vernon-Jackson, Leader of Portsmouth City Council, said:
"This formal agreement to become a "sister city" with Halifax in Nova Scotia opens real potential to expand on work to develop a significant partnership focused on business, our visitor economy and shared commitment to be net zero for the wider benefit of our city."
Mike Savage, Mayor of Halifax said:
"This agreement with Portsmouth builds on the relationships that already exist between the Naval Bases and Universities in both cities and will enable us to explore new economic opportunities together that will generate business, jobs and growth in both regions."
Scott Jamieson, Managing Director of BAE Systems' Maritime Services business, said:
"Having worked in Halifax for 10 years and now based in Portsmouth, I am delighted to witness this landmark agreement. BAE Systems' extensive support to the Royal Navy and the Royal Canadian Navy means that both naval cities are of strategic importance to our company. It's great to see the relationship strengthened further."