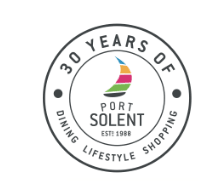 Get your leg warmers on and join Port Solent to celebrate its 30th Birthday.
On Saturday 28 July there'll be an 80's themed event suitable for all the family, featuring live music, outdoor cinema, children's activities and the return of the Lively Lady, the very first boat to visit the marina when it first opened. The party starts at 12.30pm with children's magic entertainment from Matthew, followed by a performance from unique comedy act Bruce Airhead and his six-foot balloon.
Visitors will also be treated to live 80s music from The Bootlegs and It Must Be Madness, and have the opportunity to reminisce with an exhibition of the evolution of Port Solent and the north of Portsmouth area.
For film fans, big and small, Port Solent will present a late night outdoor cinema screening of the 1988 American live-action, animated fantasy film Who Framed Roger Rabbit.
The very first boat to visit the marina when it first opened, the Lively Lady, will also make a triumphant return to Port Solent around 3pm.
Port Solent's Lisa Fowler, said: "We are thoroughly looking forward to celebrating 30 years of Port Solent with this event, and hope that our customers join in with the fun and dress up. The entertainment is going to create a great party atmosphere and we would love to see families coming along and enjoying themselves."
For more information, visit: https://www.portsolent.com/events/30th-birthday-celebration.