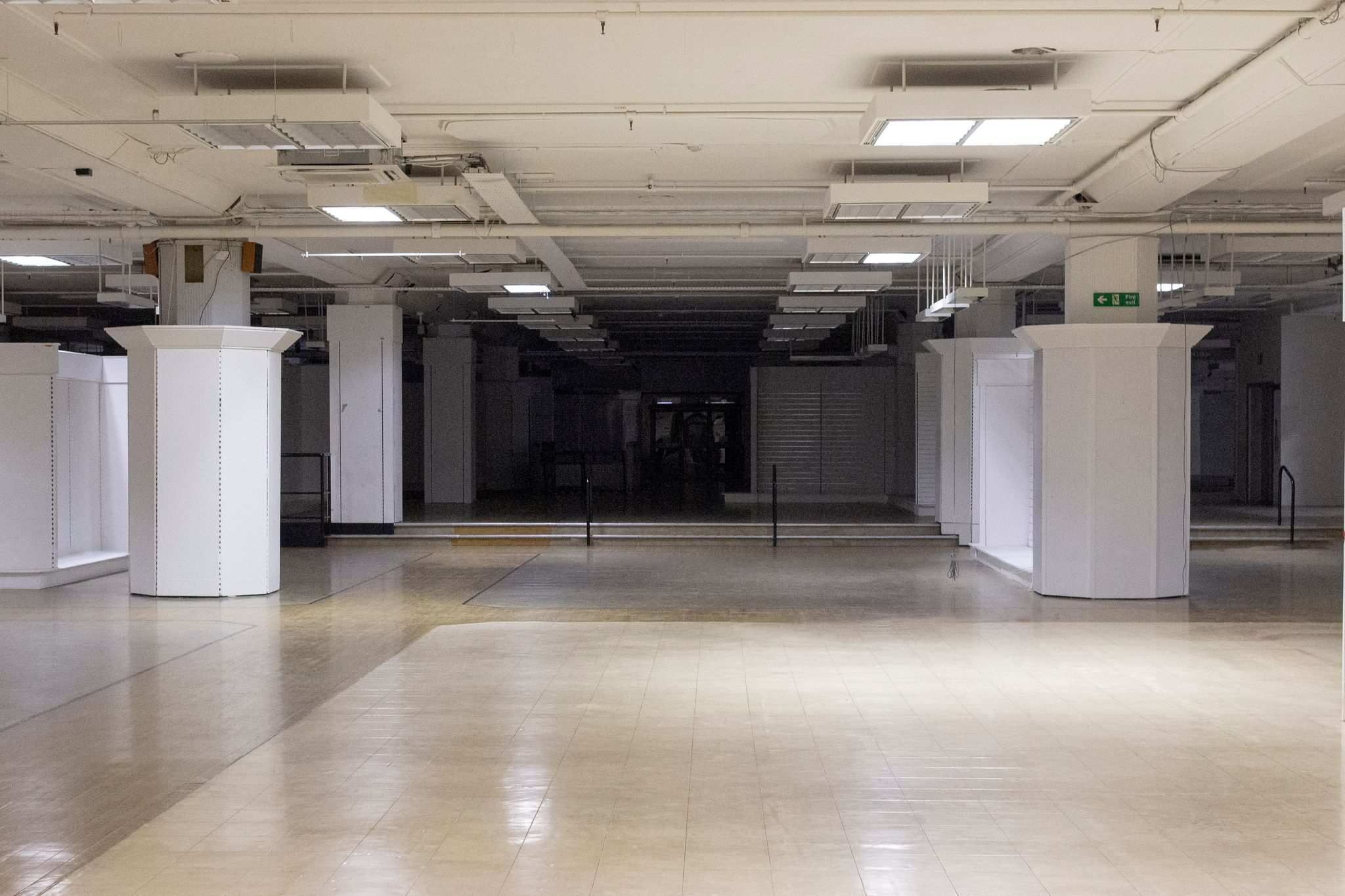 Launching on the weekend of Saturday 12th and Sunday 13th September, the market will take place in Southsea's former Debenhams, now known as Handleys Corner.
Portsmouth Creates presents 'We Create Market' a series of pop-up indoor markets showcasing local talent in Southsea.
Shop local and support a market brimming with an inspiring section of talented local makers, artists, designers, creators and much more!
Launching on Saturday 12th & Sunday 13th September at the old Debenhams building in Southsea – Handleys Corner.
We Create Market will take place on the second weekend of every month between 10am-4pm until the end of December.
Spacious walkways, roomy stall layouts, vibrant atmosphere, one-way systems, hand sanitizer stations on route, masks to be worn, all in line with social distancing guidance.
Local talented makers, artists, designers, creators and much more wanted for series of markets - please apply via wecreatemarket.co.uk
Stall prices are heavily subsidised at £40 + VAT for the weekend to ensure affordability & to maximise opportunity for local creative talent to thrive.
Brimming with local talent you can expect a safe, buzzing atmosphere and an abundance of local makers, artists, crafts, creators, designers, entrepreneurs, and all-round local goodies on offer in a weatherproof, indoor venue. Enjoy the extra little treat of tasty local street food & drink with a seating area for the perfect pre or post meet-up point or just a lovely place to pitstop after your relaxing shopping session in the We Create Market.
We Create Market will take place on the second weekend (Saturday and Sunday) of every month between 10am-4pm from September until the December editions.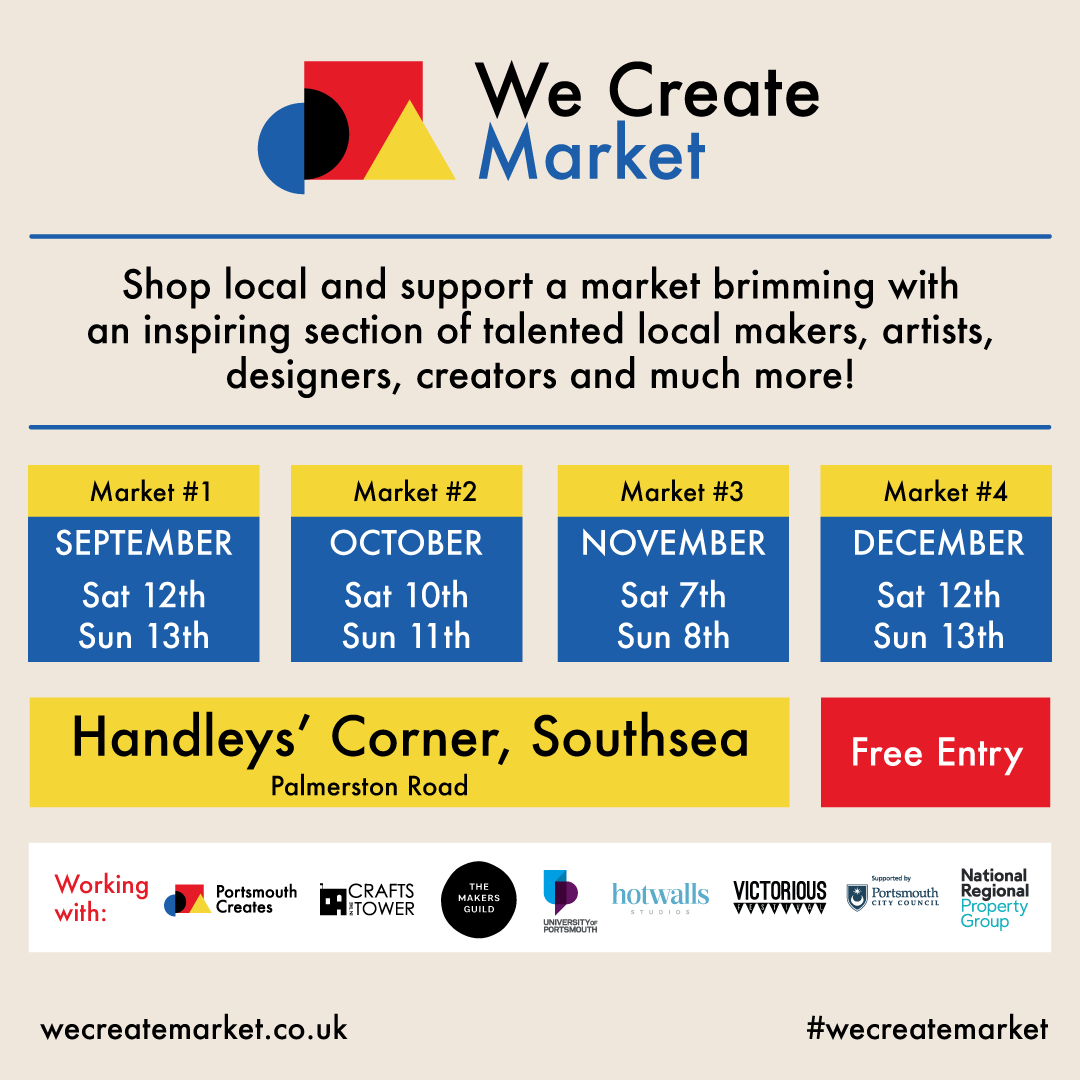 The whole thing has been specifically designed to meet government guidance with spacious walkways, roomy stall layouts, one-way systems, hand sanitizer stations on route, masks to be worn and a friendly professional team on board to manage and monitor the day.
In fact, the reason We Create Market was born is from the need for a large, safe, indoor, affordable space for local creatives to be able to come together to sell their work during these testing times.
The organisers behind Crafts in the Tower, a beautiful local makers market that has historically taken place on the third Sunday of every month in the Square Tower, hit a bump in the road when they were unable to host their well-attended markets this season. This was due to the limited space at their venue rendering it not viable within the Covid-19 guidance.
Cllr Steve Pitt, Cabinet Member for Culture and City Development & Deputy Leader at Portsmouth City Council, recognised a dilemma and the urgent need to help. He worked to get the support of National Regional Property Group, who manage the old Debenhams Southsea building, as a potential venue to host a market. He also asked Portsmouth Creates, a CIC recently established to support Portsmouth's dynamic cultural scene, to build the collaboration necessary to achieve this. He wanted to create a solution to a real issue that had the potential to be resolved by Portsmouth's creative community coming together to provide the necessary expertise and space.
The list of collaborators has already grown to include Victorious Festival who are co-ordinating and managing the market as a gift to the city. Crafts in the Tower and Hotwalls Studios who are assisting with cross marketing and sharing of up and coming sellers. Makers Guild who have made the website. University of Portsmouth whose faculty of Creative and Cultural Industries graduates will be showcasing their work and Aspex Gallery whose Luna Park 10 year anniversary will have a huge window display to name but a few.
The more the merrier! Portsmouth Creates is giving "A call to action" – this is an open-door policy to all creatives in the city. If you want to be involved in any way – taking a stall, having a window display, painting live on site, demonstrating your craft live in a window display – please get in touch! If they can make it work safely together and within the guidance, they will do it! They want to work together with the city to create a safe, vibrant, creative space for locals to sell and buy all that our cities talent has to offer.
To offer the most helpful platform, Portsmouth Creates are subsidising the price of all pitches and window display opportunities. On top of this they are organising the creation of a website hosting everyone's details; acting as a directory to ensure maximum affordability and visibility opportunities for local creative talent to thrive in these challenging times. Stall prices start from only £40 + VAT for each weekend.
If you'd like to take a stall please visit https://wecreatemarket.co.uk/
If you'd like to help take a window display, support or collaborate please email info@portsmouthcreates.co.uk