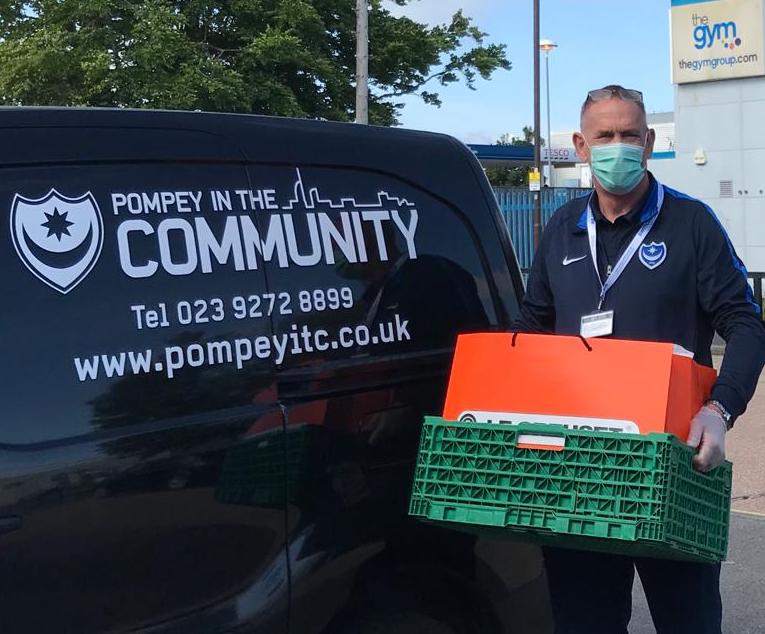 Pompey Legend Alan Knight supporting food deliveries
Pompey in the Community to receive £100k COVID-19 support donation from Barclays. It will help inter-generational projects will support immediate and future response.
Local charity Pompey in the Community is one of 100 UK charities to be awarded a £100k donation from Barclays which will help them to continue their vital work in supporting local communities during the Covid-19 pandemic.
Charities across the UK have been successful in applying for one of 100 donations of £100,000 as part of Barclays Community Aid Fund to support COVID-19 relief work in local communities. The programme, which forms part of their wider COVID-19 Community Aid Package, focuses on supporting UK charity partners who are meeting the immediate needs of people in communities, including low income families, those facing financial hardship, isolated elderly people and key workers.
The 100k donation has allowed Pompey in the Community to continue its co-ordination of food deliveries for the vulnerable, isolated and needy, working in partnership with other local voluntary organisations. To date more than 4,600 people have benefited from their food parcel deliveries.
In addition, the funding will allow the charity to enhance its socially distanced activities such as 'pop up' afternoon tea, hot meal deliveries and interactive Zoom sessions as well as inter-generational projects set up in conjunction with the recovery which will not only support the charity's immediate response but ensure projects become embedded and will continue in the future.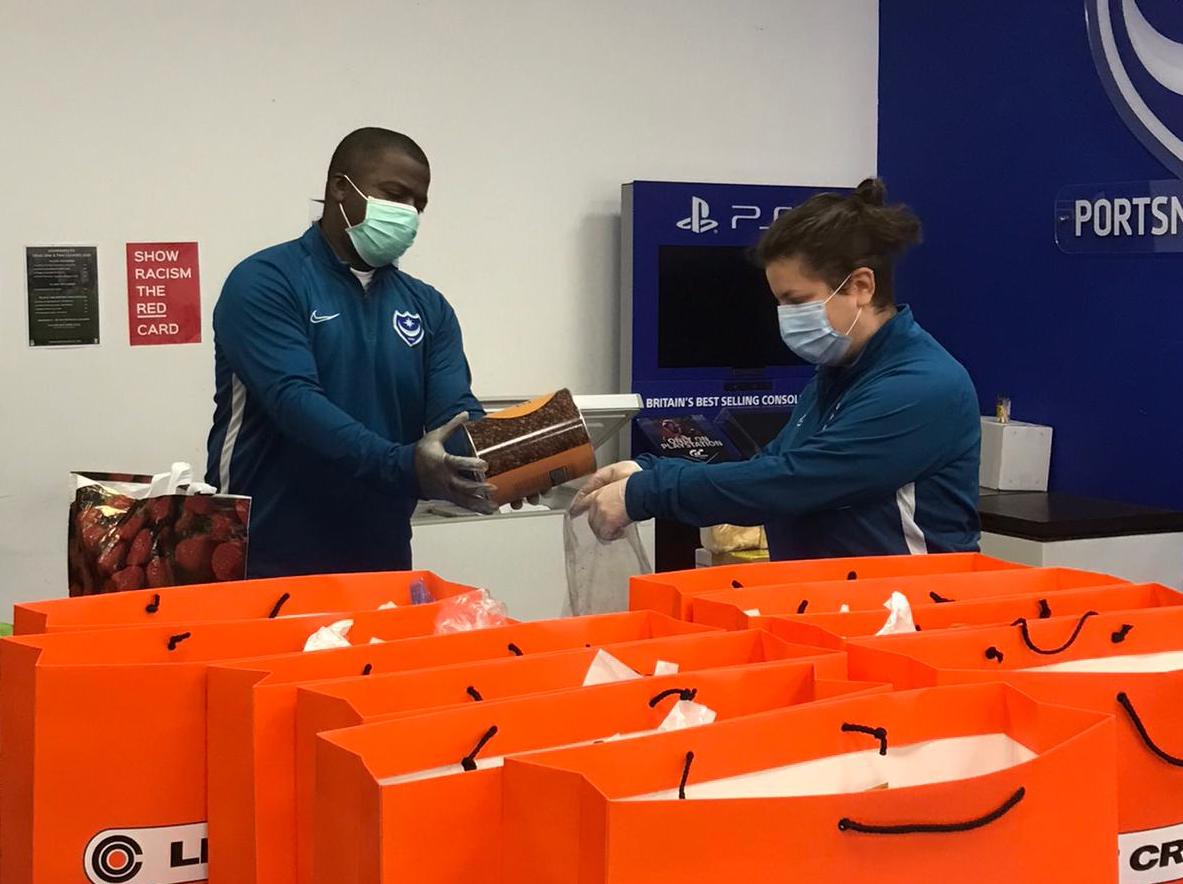 Clare Martin, Director of Community Projects at Pompey in the Community, said:
"This funding has really supported us in providing the city such a vital and impactful service during the Pandemic. Our provision is continually developing in direct response to the needs of the city and the continually evolving situation. It's been a real privilege to be able to support so many people and thanks to Barclays, we look forward to continuing to do so."
Nigel Higgins, Barclays Chairman, said: "COVID-19 has created an unprecedented social and economic impact in the UK, with many experiencing greater hardship due to the crisis. Incredible charities, such as Pompey in the Community have been playing a vital role in the UK's response to the pandemic, ensuring urgent help reaches those most in need of support. As a bank we have been doing all we can for our customers, clients and colleagues, and we hope that by partnering with Pompey in the Community and many other charities across the UK, collectively we can ensure that as many people as possible in the communities in which we live and work are supported through this crisis."
To find out more about Pompey in the Community please visit www.pompeyitc.co.uk
For all press enquiries, please contact Clare Martin, Director of Community Projects, email clare.martin@pompeyitc.org.uk +44(0)23 9277 6822