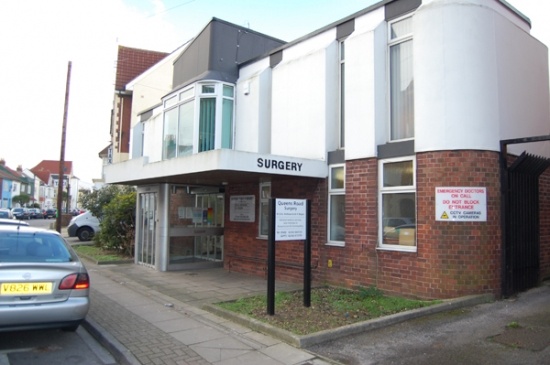 A GP practice in Portsmouth will close its doors to patients for the last time in just three weeks. Up to 3,500 of the 5,500 patients at Queens Road Surgery have registered at other practices across the city since its closure was announced.
NHS Portsmouth Clinical Commissioning Group (CCG) today appealed to the remaining 2,000 not to leave it until the last minute before they re-register.
Katie Hovenden, the CCG's Director of Primary Care, said: "We wrote to every patient at the time to inform them of the closure back in April, sending them details of all the practices in the city, and we would like to thank all those who have already re-registered for their understanding and for responding so positively.
"We are now keen to encourage the others to follow suit as soon as they can to allow good time for the transfer of their notes and medical records and ensure a smooth a transition as possible. It's also the best way they can influence which surgery they move to."
Any Queens Road patient who hasn't registered at a new practice by July 1 will automatically be allocated to another practice in Portsmouth, but this won't necessarily be one of their choice.
Former Queens Road patients have re-registered at practices citywide but many have opted for the two closest surgeries – Hanway Group Practice and Kingston Crescent Surgery (part of the Portsdown Group Practice), which have both coped well with the increase.
In order to register with a new practice patients will need to go there in person – although some practices do offer the ability to register online.
Ms Hovenden said: "A GP practice must have good reasons for not accepting a new patient, but practices may not accept new patients if they don't have the capacity to safely take them on or the applicant doesn't live within their boundary."
Queens Road Surgery had problems recruiting new GPs and has not been able to merge with another practice. One of the existing GPs will be working outside of the city and it would not be sustainable for the other to continue on his own.