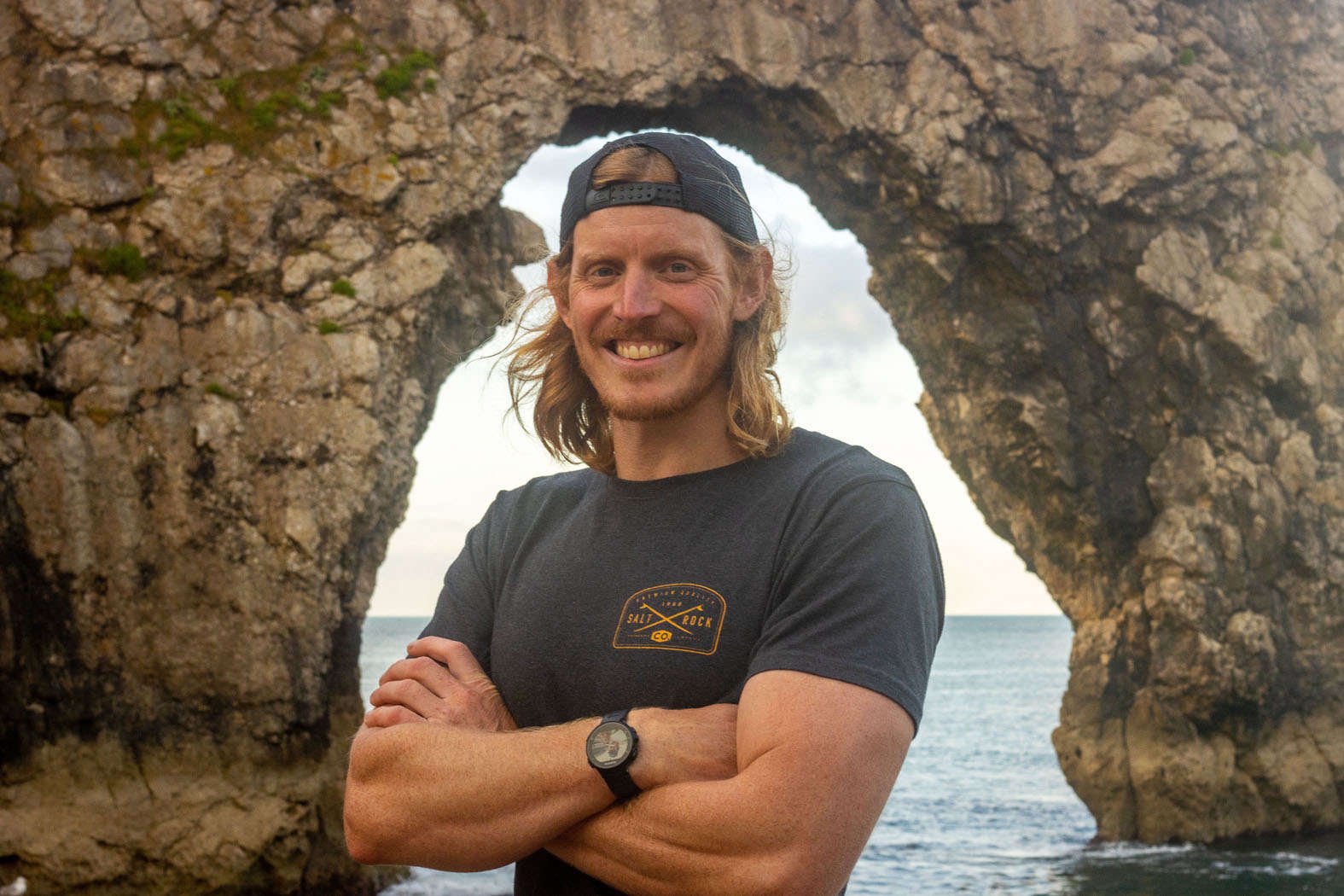 An environmental campaigner is swimming non-stop around the Isle of Wight for a gruelling 24 hours to break a world record.
Vegan powerhouse Oly Rush, from Upton, Dorset, has decided to take on the 65-mile challenge after swimming the length of the Jurassic Coast last year.
Only four swimmers have circumnavigated the Isle of Wight, with the quickest setting the record at 26 hours. Oly wants to top that by completing the swim in under 24 hours and setting a new world record.
Last year he raised more than £10,000 from his 96-mile Jurassic Coast swim for local charities that clean up plastic along Britain's coastline - and he hopes to reach that figure again. He will set off at Seaview, near Ryde on the island, and spend the next day and night in the water.
Oly said: "Sub-26 hours is what I am aiming for, but it would be nice to do it in under 24. Who knows - the ocean is going to decide.
"I chose the Isle of Wight because last year when I completed the Jurassic Coast swim, a friend of mine pointed at it and said 'you'll be swimming around the Isle of Wight next. He meant it as a joke but I think it planted a seed.

"I hope such a big swim will make people think about the damage being caused to the ocean and the planet as a whole by the way we live our lives - it's a convenient lifestyle for us but the most inconvenient lifestyle for every other creature. It's also to raise awareness about the way we treat our oceans because the amount of plastic we throw into them every day is scary."
The 36-year-old plasterer first started swimming when he was six and his old coach is helping him train for the charity event.
Oly added: "In the last five years I have developed quite an efficient stroke, which is 45 strokes per minute compared to most swimmers who are 55 per minute.
"I just seem to keep going like a diesel engine - but without the pollution. I love the ocean - it's so therapeutic. No matter how much you have to think about, you just seem to lose yourself in the sound of the waves."
Scott Dawson, who broke the current record in 2016, put a team together to help Oly train and accompany him during the challenge.
They will follow him in six kayaks, a safety RIB and the private yacht of British yachtsman Brian Thompson, who twice broke the speed record for sailing around the world. Oly will swim for long stretches of the night unable to see ahead in the pitch blackness.
He said: "I would be lying if I said I wasn't a little nervous about the night section, especially if I hit something like a jellyfish in the water, but it's an adventure.
"On the Jurassic Coast swim, I hit a buoy and it almost gave me a heart attack."
So far he has received over £1,160 out of a target £5,000 but hopes to double that amount.
To support Oly on his adventure, visit: www.justgiving.com/crowdfunding/plasticfight?utm_term=pVa2QggAp