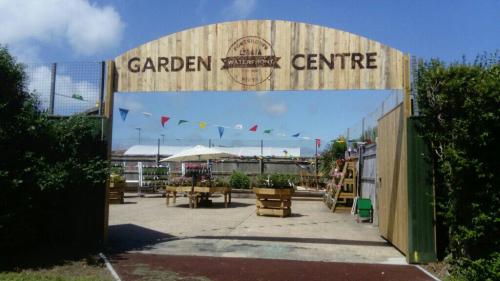 Waterfront Garden Centre on Avenue de Caen in Southsea will be officially opened at 11am on Saturday 15 July by Councillor Linda Symes. 
The garden centre sells plants and outdoor goods and houses a nursery to grow plants for sale. It also provides an opportunity for people with learning disabilities and volunteers to work alongside members of the team to assist with retail and growing and links with community projects, small local businesses and craftspeople to provide an outlet for their products.
To celebrate the official opening, the first 100 customers will receive a pack of 'Sarah Bouquet' wildflower seeds free - courtesy of Rigby Taylor who've worked with our Parks Team to create the urban meadows that are currently flowering across the city.
Waterfront Garden Centre is open from 11:00am to 4:00pm on Saturdays and Sundays, with this extending to include Thursdays and Fridays once volunteer assistance has grown.
Green fingered staff and volunteers will be on hand to give plant and gardening advice to all visitors.
Councillor Symes, Cabinet Member for Culture, Leisure and Sport, said: "I'm excited about the opening of the Waterfront Garden Centre - we look forward to welcoming customers to our latest venture. This social enterprise will not only provide opportunities for people with learning disabilities and volunteers but any profits will be used keep our parks and gardens looking beautiful."