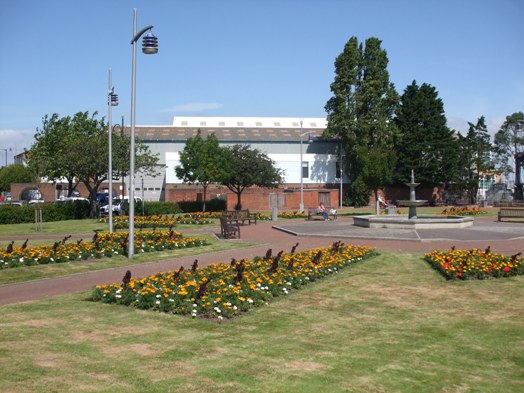 More than 200 Falklands veterans are expected to march through Gosport on Sunday 21 May, when the town hosts a national commemoration service and parade on the 35th anniversary of the conflict.
The town held its first national remembrance event in 1997, and has hosted one every five years since.
Gosport is the home of the Falklands Veterans Foundation, which was granted the freedom of the borough in 2005. Derek "Smokey" Cole, its chief executive, served onboard HMS Intrepid as a POMEM(M) – Petty Officer Marine Engineer and Mechanic – during the conflict.
He said: "Gosport has a very special place in the hearts of veterans and their families, because many of those who served in the conflict lived there, and the town's military facilities played a crucial role in supporting the Falklands campaign – including supplying and arming the task force. This will be a very moving and very important occasion for those attending."
British troops began landing on the islands on 21 May 1982.
The focal point of the commemoration will be the town's Falkland Gardens, on Portsmouth Harbour, which is a national place of pilgrimage for veterans and those wishing to remember the fallen.
A civic procession to the gardens will leave the Town Hall at 10.30am, followed by the service at 11am, which will include a roll of honour recorded by St Vincent College students. Flowers will be laid by families and friends.
After the service the parade will march through the High Street.
The Mayor of Gosport, Deputy Lieutenant of Hampshire Rear Admiral Iain Henderson and First Sea Lord Sir Philip Jones will take the salute.
Veterans and other invited guests will continue to a reception.
The event is being held by a partnership of local organisations led by Gosport Borough Council, Hampshire County Council and the Falklands Veterans Foundation.
There will some road closures and changes to public transport, including a suspension of the Gosport Ferry, on the day.