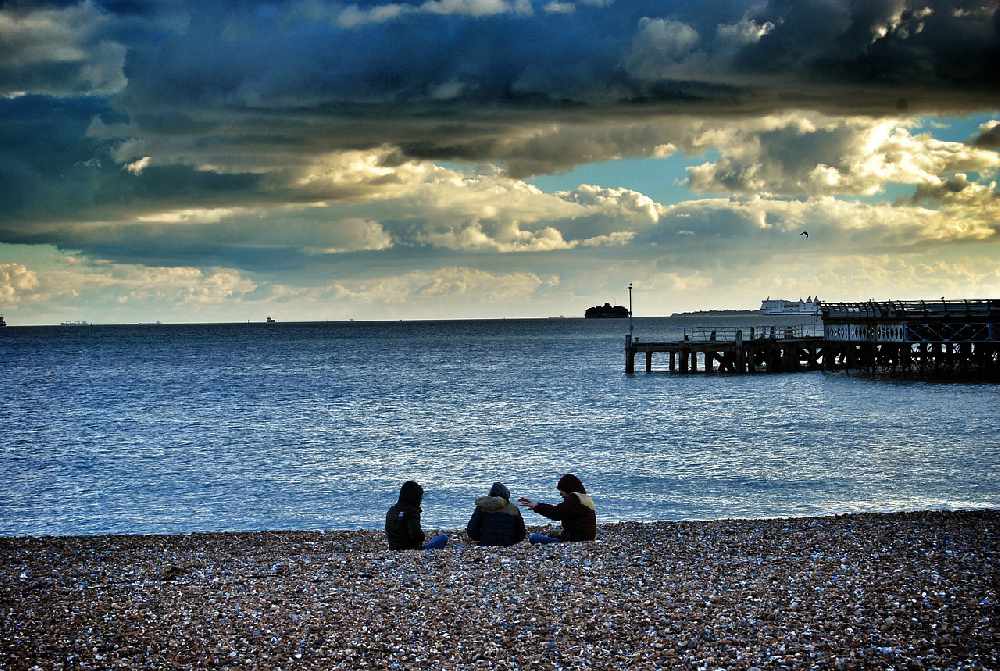 Historians at the University of Portsmouth have developed a mobile phone app that invites the public to experience the dark and compelling past of the city's lesser-known areas.
The mobile app was developed after researchers uncovered the hidden history of 'sailortown' districts in the Portsmouth of the nineteenth century – notorious areas judged by civic society to be dangerous and uncivilised. From summer 2017, residents and visitors of the city can take a walk and immerse themselves in the rich and dynamic Sailortown culture of the 1930's.
Portsmouth's Sailortown emerged in Old Portsmouth in the eighteenth century and then, with the development of steamships, migrated to Portsea by the 1850s. Full of sailors, brothels, and prostitutes, this gave both Portsea and Old Portsmouth a dark and troubling reputation.
Professor Beaven said: "Port towns had a peculiar ethos back then with a mixture of maritime and urban cultures, which has been neglected by historians until now. These areas have a lot of history that not many people are aware of. Especially in Portsea where many buildings and streets still exist, but their original use has long since been forgotten. For Portsmouth, many reported crimes, every pub from the 1850s to 1911, and the name of all 6000 sailors who appeared on the census have been documented. This meant we could reconstruct what life was like in Sailortowns and get an idea of the kind of people who lived there."
Working with the app developer, NautoGuide Ltd, Professor Beaven and colleagues have created guided walks revealing criminal and ghostly activities to users as they explore the old Sailortown districts. Historical maps on their mobile screens help users experience what these areas were like in the mid-nineteenth century. The walks have been completed for both Old Portsmouth and Portsea, and will later be developed for London's notorious Ratcliffe Highway which was the inspiration behind dozens of novels and songs.
Cities which were once home to these troublesome districts will finally be able to benefit from their notorious past. The app will give the public the opportunity to step back in time and help the revival of 'Sailortowns' long forgotten history and will be available to download this summer.