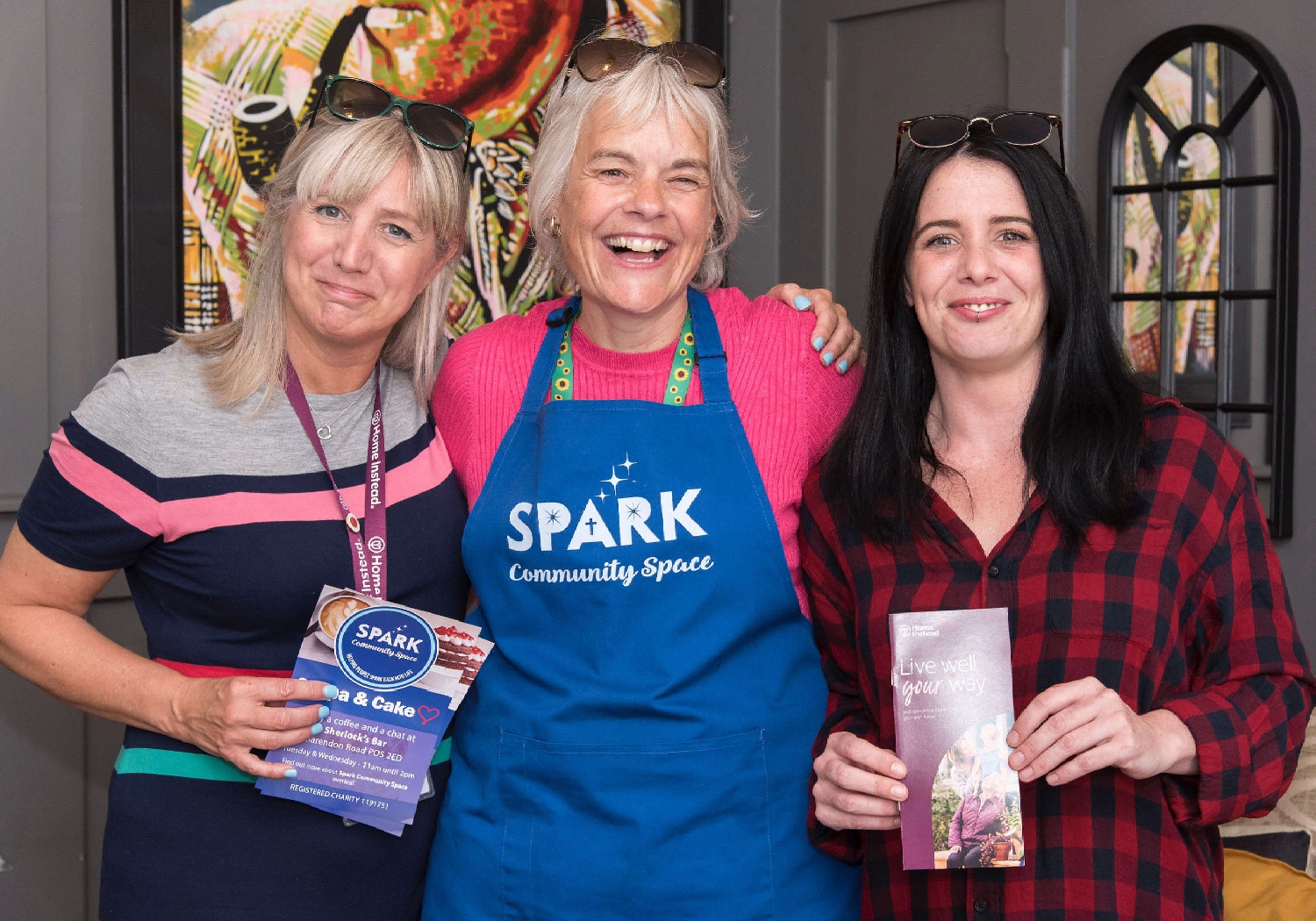 A new community friendship group has been launched in Portsmouth, helping people to reconnect and make friends in a safe and comfortable environment, whilst reducing loneliness throughout the local area.
Spark Community Space, based in Sherlock's Bar, Southsea, was set up by local lady, Rebecca Clarke-Simmons. The volunteer-ran charity works to reach those who are experiencing isolation and loneliness, providing a space where they can become part of a community of support.
Rebecca comments: "I recently recovered from an injury to my head, and whilst recovering I had to overcome a huge amount of anxiety and loneliness, learning to live with the changes to my life. I established Spark Community Space to help others who may be experiencing change or isolation, and to provide them with company and support, helping them to heal, rebuild and 'spark' themselves back into life."
Spark Community Space meets every Tuesday and Wednesday at Sherlock's Bar from 11am-2pm, with local businesses donating food and drinks, and offering volunteers to provide companionship.
Caregivers from Home Instead Portsmouth, a local home care company, volunteer at the group each week. Caring for older and vulnerable people in their own homes, the company understands the importance of providing companionship throughout difficult times.
Maggie Travis, a caregiver at Home Instead and a volunteer at Spark comments: "The pandemic has presented a really tough time for older and vulnerable people. Having to shield has meant they have had reduced contact with their loved-ones and have become more at risk of isolation and loneliness.
"At Home Instead, our companionship-led care visits last a minimum of one hour- providing real company to our clients. Whether we are just having a chat and a tea, completing an activity or going on a trip out; having meaningful interactions with our clients limits the chances of them experiencing isolation. When we found out about Spark we knew it was a lovely idea, and something which was much needed in the local community. We are happy to volunteer each week, having lovely chats and interactions with local people which can make the world of difference to their days."
To find out more about Spark Community Space and their weekly meetings, how you can visit or get involved as a volunteer, please email info@sparkcommunityspace.co.uk or visit https://www.sparkcommunityspace.co.uk/.
To find out more about Home Instead Portsmouth and the companionship-led home care services they provide, please call 02394 212710 or visit https://www.homeinstead.co.uk/portsmouth/.