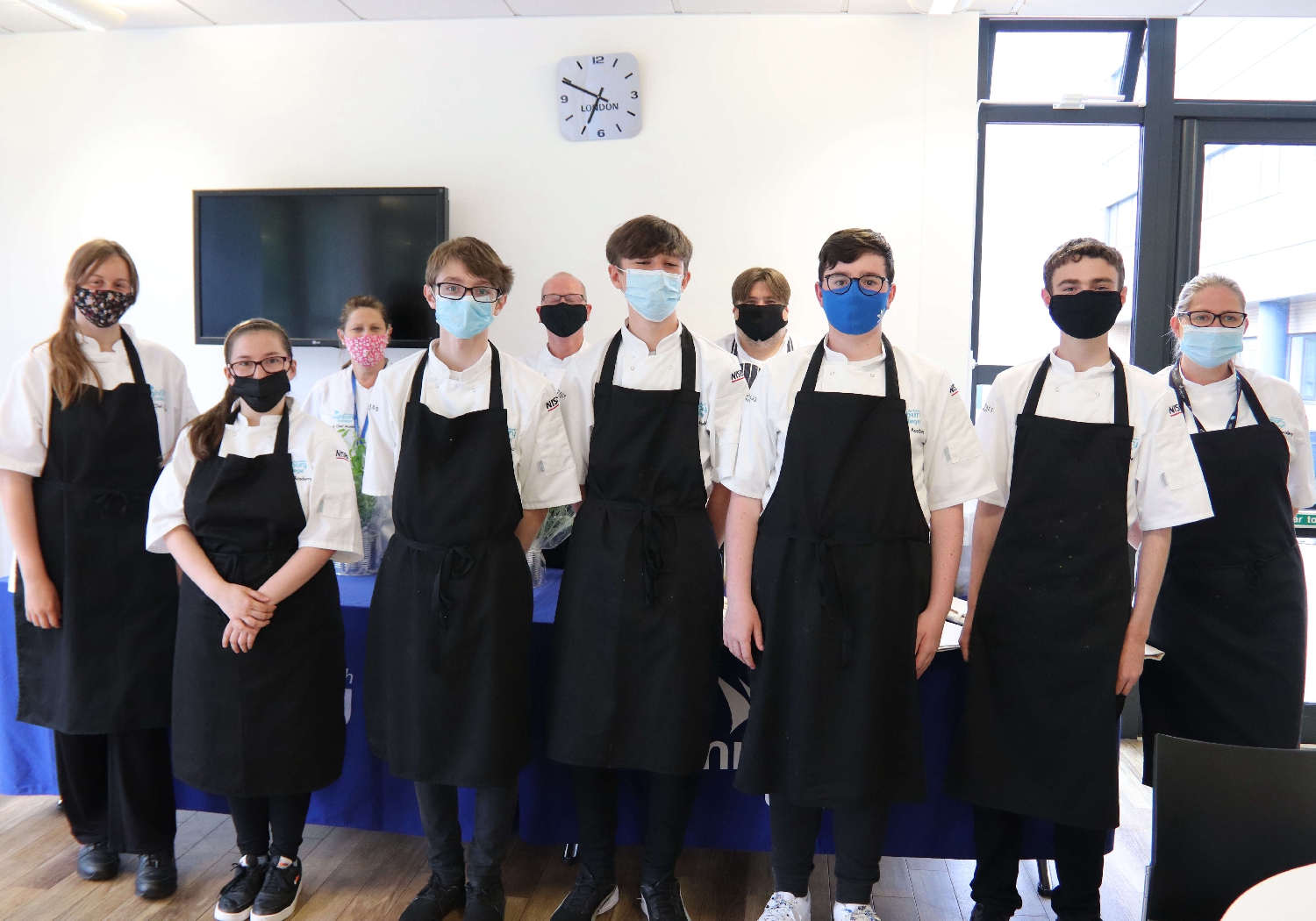 School students have taken their first steps towards a professional catering career after celebrating with a special Graduation Dinner.
This event marked the end of the 10-week Junior Chef Academy, which was set up in collaboration with Compass Group UK & Ireland and Highbury College.
Throughout the after-school course, held at Highbury Campus, six students from Years 10 & 11 from across the area were taught a variety of culinary skills, including bread & pizza dough making, a meat masterclass and salads & healthy eating.
Half of the class will be continuing their culinary career paths in September, with Archie Laing and Jacob Banting starting a Level 2 Commis Chef Apprenticeship Standard through the College and Compass Group UK & Ireland, and Yasmine Vincent studying professional cookery at Highbury Campus.
Cams Hill School pupil Jacob, who will be completing his apprenticeship at HMS Collingwood, said: "The Junior Chef Academy opened my eyes to a lot of opportunities that I can do in catering, and I learned a lot skills. It teaches you a lot of life skills and a lot of basic skills that people don't know about. I'm looking forward to my apprenticeship because I think it'll open a lot of doors for me in my career."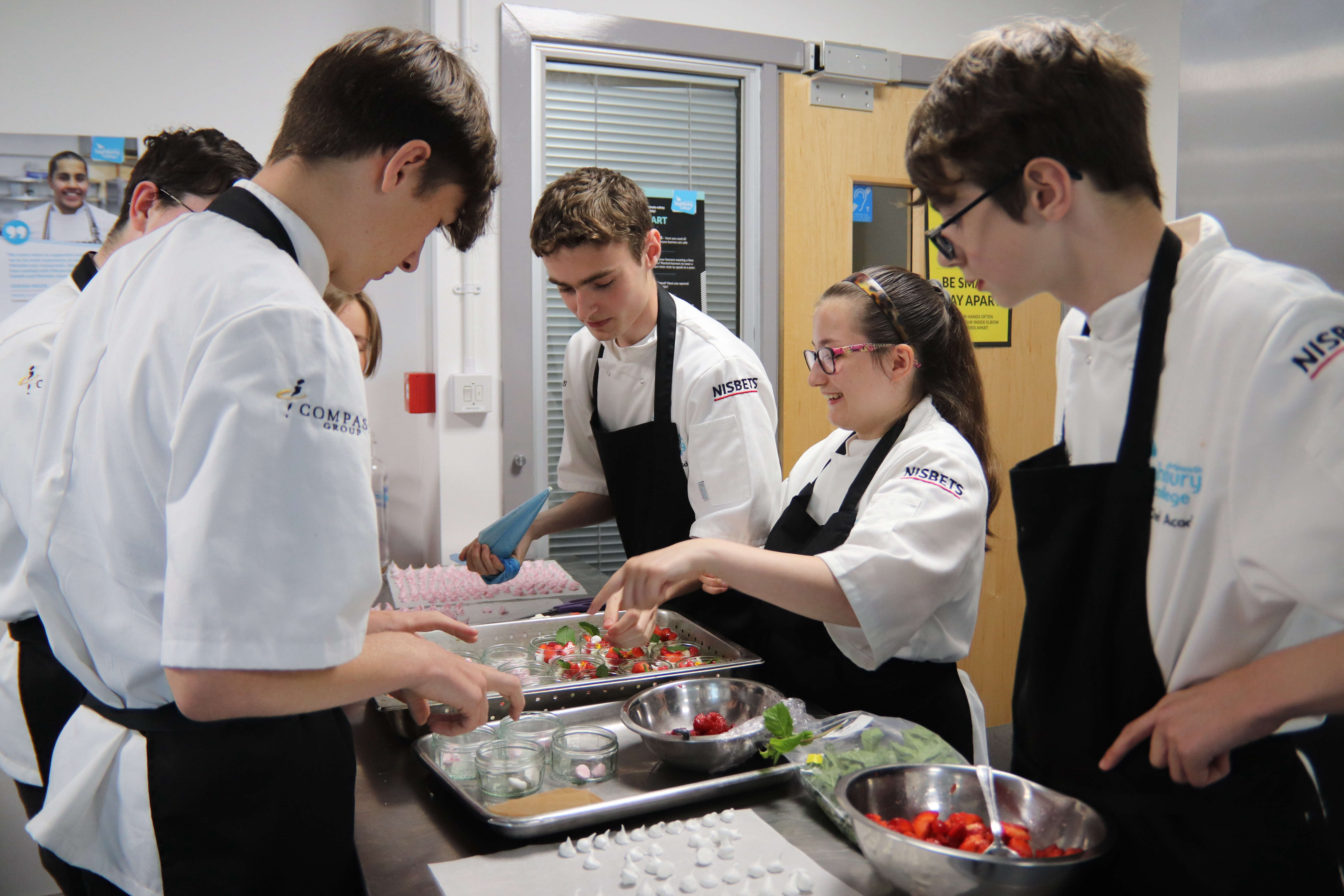 Joining Jacob at HMS Collingwood, Crofton School pupil Archie said: "I really enjoyed it. I learned a lot of skills which will come in handy when I'm adult and with my apprenticeship at Compass, which I'm really looking forward to.
"My favourite meal to cook was the chicken katsu because it taught me how to bone a whole chicken into pieces, and that's a really useful skill to learn. I'd recommend this course 100 per cent as it's a nice life skill to have, and cooking is something you really need in life."
Yasmine's mum, Claire Vincent, said: "I think it's a fantastic opportunity for young people, and Yasmine's really benefitted from the confidence she's gained having that time in the kitchen. Especially with other young people around her as well. I think it's an amazing chance for them to practise their cooking and gain those skills. It's a brilliant opportunity."
The course culminated in a Graduation Dinner where students showed off their new skillset to their guests and tutors. The group planned what would be served at the Graduation Dinner, which included chicken katsu tenders, vegetarian halloumi kebab skewers, gourmet fish & chips, Eton mess and chocolate orange brownies.
Jonathan Foot, Head of Apprenticeships and Early Careers for Compass Group UK & Ireland, said: "The graduation event was a delight to attend, the food they prepared, cooked and served was exceptional.
"I think it's brilliant that we've been able to continue with the Junior Chef Academy throughout the pandemic. It's a credit to Highbury College but also to the pupils, who have been coming in every Wednesday. Our fantastic and long-standing collaboration with Highbury College is something we are keen to build on.
"This programme really does change the outlook of the school pupils who take part, as well as allowing us to engage with future talent. I'm looking forward to following the journey of the two junior chefs who are joining us at HMS Collingwood in September to start their Commis Chef apprenticeships – speaking to them at the graduation dinner, I know they're really looking forward to joining the Compass Family!"
Highbury College Catering Apprenticeship Trainer Paula Tegerdine, who ran Junior Chef Academy, said: "It was an amazing evening, and I'm so incredibly proud of them of what they've achieved. They've worked so hard over the last nine weeks, and they delivered the most amazing food. It makes it all worthwhile when you see them grow in confidence.
"Many thanks to our sponsors who supported the programme including Compass, Harvest fine foods, Nisbets & Lockharts & KoppertCress."