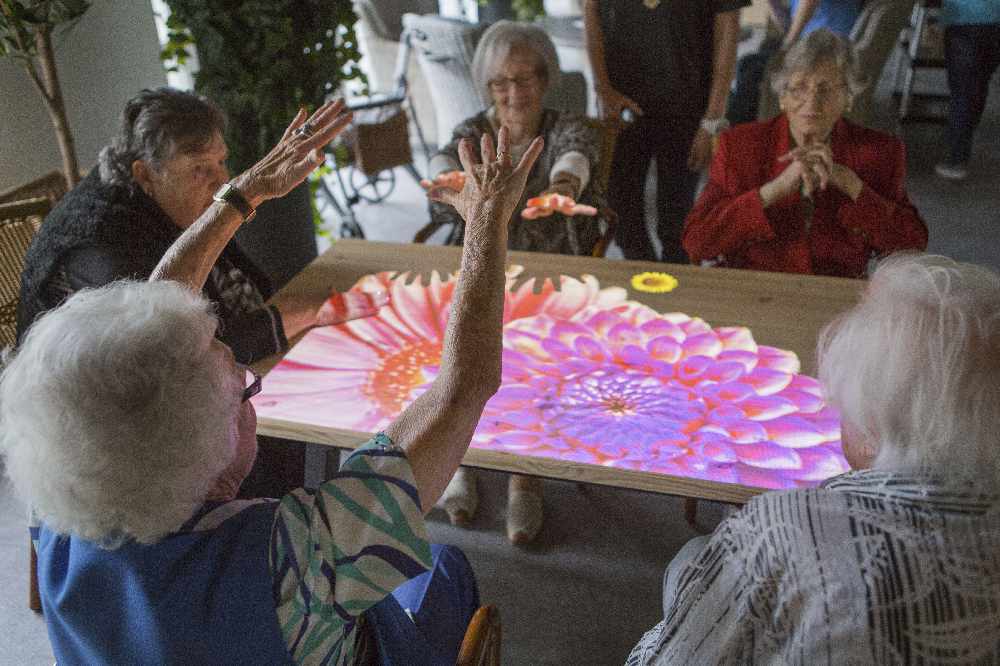 The use of interactive tables that encourage users to engage with interactive games has shown to have a positive impact on those living with moderate to severe dementia in residential homes, according to a new study.
The study, led by Dr Alice Good from the School of Computing at the University of Portsmouth, found that the use of interactive tables had an immediate positive effect on residents, by improving their mood, reducing apathy and restlessness, as well as increasing levels of engagement with both families and carers.
The interactive table, known as Tovertafel or The Magic Table, was designed to stimulate those living with moderate to severe dementia in residential homes.
Tovertafel is an interactive box that is mounted to the ceiling and uses infrared sensors to detect hand movement. The projector makes live animation on the table so users can play a series of interactive games. Users can play in groups or one on one.
Tovertafel was shown to have a positive impact on not only the residents, but also their families and carers. It had a positive impact on the quality of family visits as families interacted more with their loved ones when it was switched on. It also helped the relationship between the residents and their carers, as it had a positive impact on carers' overall health and ability to perform their caregiving duties.
Dr Alice Good said: "Seeing the significant positive effect Tovertafel has upon residents with severe dementia was immensely inspiring. It is evident that these type of interactive tables show great potential in increasing the wellbeing of not only people with dementia, but also their carers and families.
"Given the rise in numbers of people living with dementia, technologies such as Tovertafel play a crucial part in attempting to mitigate the sometimes devastating impact dementia has on families."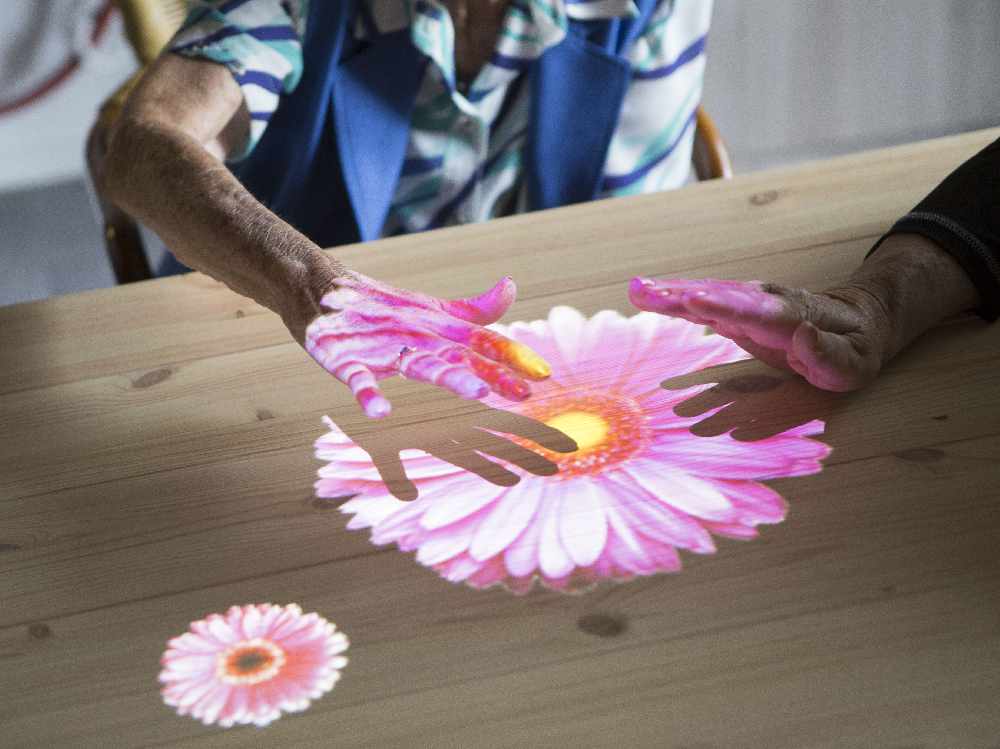 The study focused on the attitudes of 12 participants. Participants were professional carers working at a residential home for people living with moderate to severe dementia in Hampshire. The research will be presented at the 21st International Conference on Human-Computer Interaction in Orlando, Florida on Wednesday 31 July. The research was a collaboration between the University of Portsmouth and Shift8 who are the UK supplier of Tovertafel.
John Ramsay, CEO of Shift8 said: "We are delighted that a UK study, led by Dr Alice Good, has shown such a positive impact from the use of The Magic Table. We receive lots of positive feedback from care organisations up and down the country who are using the technology so it's fantastic to see these outcomes supported in a scientific paper.
Further research is being considered involving larger evidenced-based trials across the United Kingdom.