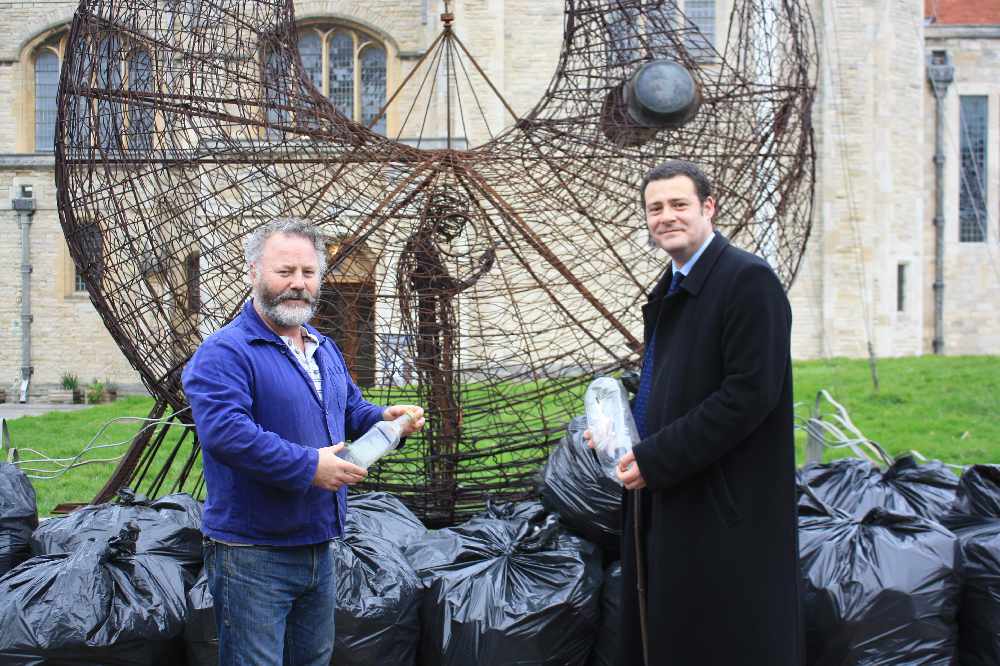 The Treadgold Fish art sculpture is coming to Guildhall Square on Thursday 13 February - to coincide with an event on plastic waste at The New Theatre Royal
Residents are encouraged to fill it with plastic bottles for recycling. Local artist Pete Codling created the fish with support from Portsmouth City Council and crowdfunding in June 2019.
It was made at Treadgold Heritage Museum in Portsea using scrap metal with the aim of raising awareness of the impact of plastic on the environment. The sculpture has moved across various sites in the city including Gunwharf Quays, Hotwalls Studios in Old Portsmouth, Southsea Common and the Anglican Cathedral in Old Portsmouth.
To date more than 6,000 plastic bottles and other items have been collected. The council's partner Colas, responsible for collecting public rubbish across the city, compacts the items into a big cube and sends them to a recycling plant.
Cllr Steve Pitt, Deputy Leader said: "I'm pleased that the Treadgold fish is moving to another location to allow Portsmouth residents to see this impressive sculpture and be part of its important message about plastic waste."
The project builds on the successes of other recycling efforts introduced in Portsmouth, including the food waste trial which has diverted more than 265 tonnes of waste, more recycling banks in the city and the introduction of wheelie bins which means the city is now recycling more than 700 tonnes a month.
Portsmouth City Council is investing in their climate change response, both by providing resource and supporting significant financial investment into schemes that will reduce carbon emissions and make the city a cleaner, greener and safer place to live.
Anyone interested in receiving news on the council's plans to tackle climate change can sign up to receive email updates by going to portsmouth.gov.uk/climateaction