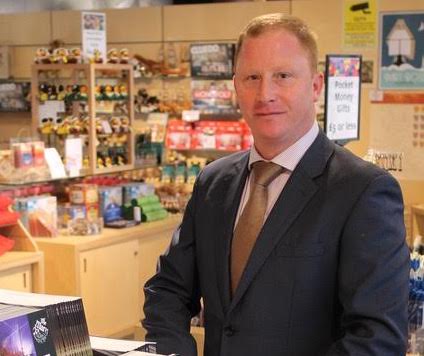 Paul Griffiths, Head of Operations at the Mary Rose Trust, has been awarded the honorary degree of Doctor of Business
Paul has worked in the heritage and tourism industry for over 20 years. He joined the Mary Rose in June 2012 as the Head of Operations for the £35 million Mary Rose Museum, which reopened to the public on 31 May 2013. He leads the strategic management of this award-winning attraction, where you can experience Henry VIII's favourite ship and thousands of original Tudor artefacts: the largest collection in the world.

After completing a BSc (Hons) degree in Leisure and Heritage Management, Paul worked for English Heritage in various visitor, commercial and conservation roles. He then became the Area Manager for London Historic Properties in 2005. In this role Paul was responsible for 12 of London's historic visitor attractions including Kenwood House and Estate, Eltham Palace, Down House and Chiswick House.

Paul chairs the Hampshire Solent Museum Development Panel and is a Trustee of both the Rowlands Castle Heritage Centre and Portsmouth FC Pompey History Society. At the Mary Rose, he offers regular internships to students wanting to gain experience in attractions management.