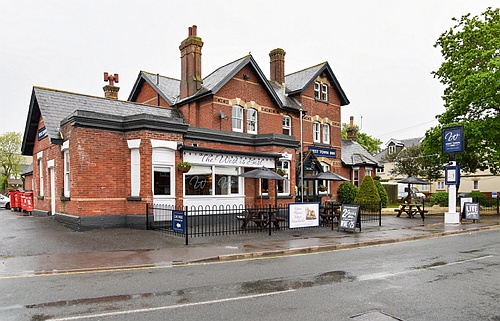 From sizzling salsa sessions to succulent Sunday roasts, a Hayling Island pub is lining up something for everyone following a major refurbishment.
The West Town Inn on Station Road has re-opened this week with a new-look, inside and out, following the investment from national pub operator, Punch. ​​​​​​
As part of the investment, publican Marcus Pingriff - who has run the West Town Inn for the past three years - has lined up a new menu and a range of entertainment throughout the week including, salsa dancing sessions on Monday evenings.
A former professional Latin ballroom dancer himself, Marcus is keen to ensure the West Town Inn has plenty to offer regular customers and visiting families as the tourist season gets underway.
He said: "Hayling Island gets up to 40,000 visitors a week over summer so it's important that we have plenty to offer. In addition to the salsa class we will be holding a quiz night, a live band night and a Saturday night disco every week. Now that the refurbishment is complete, the pub is looking better than ever before and I'm sure that all of our customer will be delighted with the results."
The new menu will offer a wide choice of traditional pub meals including a tasty Sunday roast, for just £9. Other food offers will run throughout the week including: two courses for £12 between 12 noon and 5pm, Monday to Thursday; two courses for £10 from Monday to Thursday after 5pm; and two steaks and a bottle of wine for just £25 on Fridays and Saturdays from 5pm.
Sport will continue to feature heavily at the new-look West Town Inn. Customers will be able to enjoy games of pool, darts and dominoes in the sports bar as well as watch all of the major televised sporting fixtures from Sky and BT.
Openings Manager for Punch, Janne Sedgwick, said: "The West Town is a great pub with a beautiful garden and this investment has really enhanced its facilities without detracting from any of its character and charm. Marcus and his team have worked hard to build a thriving local pub over the last few years and we are delighted to be supporting him with this investment."