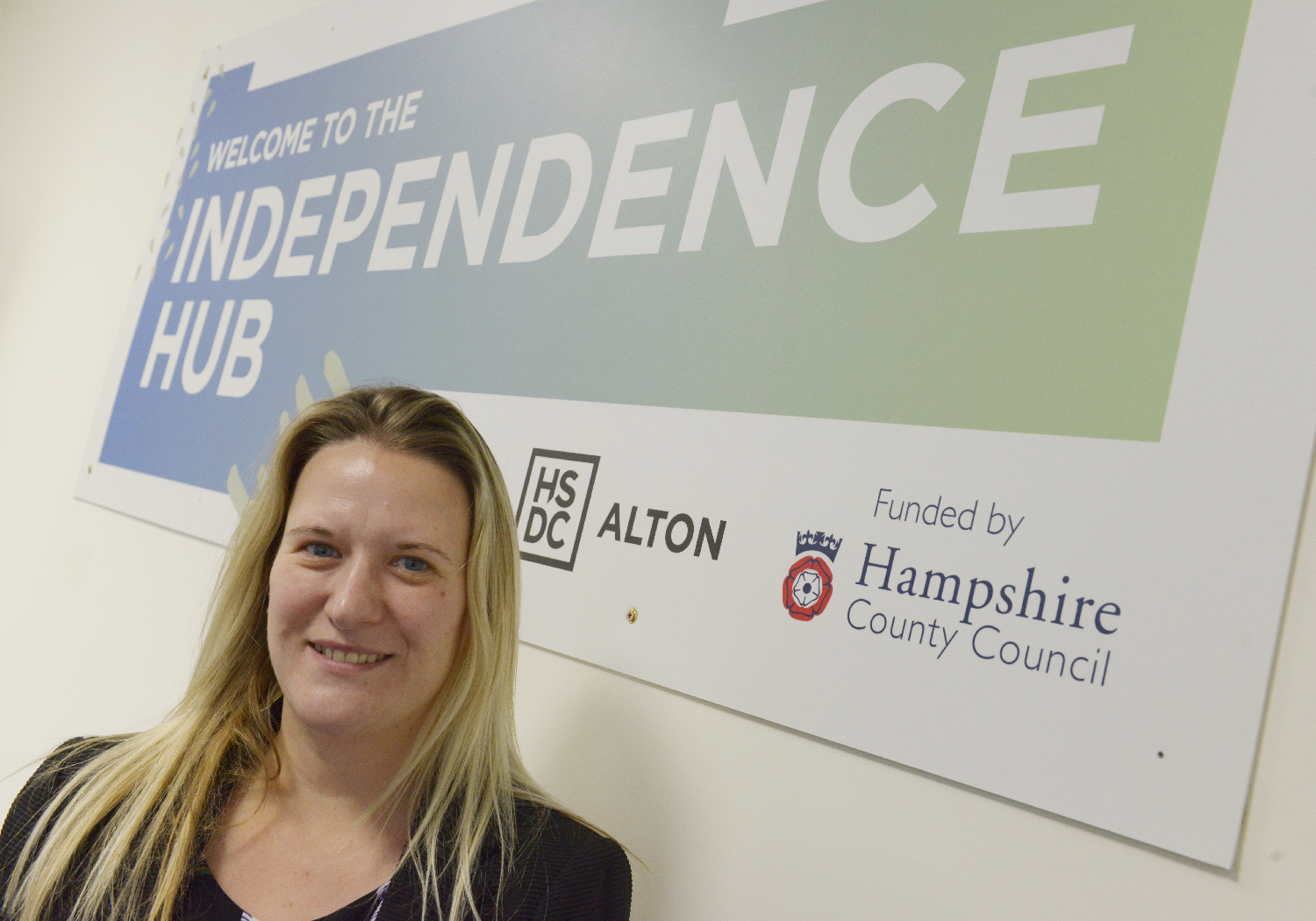 The first in a series of 'Independence Hubs' has opened, offering post-16 education tailored specifically for young people with special education needs and disabilities (SEND).
Based within the Alton campus of further education college HSDC, the first Hub, funded by Hampshire County Council, showcases how high quality, specialist provision for young people with severe learning difficulties and complex needs can prepare them for adulthood, focusing on the essential skills needed for independent living, employment and good health.
At the opening, Councillor Roz Chadd, the County Council's Executive Lead Member for Children's Services, said:
"Young people with SEND have the same aspirations for their future as their peers, and it is important that they get the support they need to fulfil those. In particular they want to be able to achieve social and economic independence and make a positive contribution to their communities.
"With over a third of the 13,000 young Hampshire people with Education, Health Care Plans currently in post-16 education, and the forecast predicting this number to rise in the coming years, it is important that we are able to increase the number of inclusive places available for those young people within Hampshire's special schools and further education colleges.
"It is absolutely right that all young people have high ambitions for the future, and these programmes ensure that young people with SEND are given the best chance to make the most of their talents and are helped to achieve their goals. We are working with our partners, across Hampshire colleges and special schools, to develop specific programmes, within our excellent further education sector, that will provide training and education to do this, in line with the Preparing for Adult principles endorsed by the Department For Education."
The Independence Hub at HSDC Alton is the first of a new generation of post-16 facilities to open its doors to young people with SEND, offering a dedicated learning environment within the college campus with bespoke resources to meet the needs of learners.
Establishing the Hub within the existing college enables the young people attending to positively engage with the wider college curriculum and community. Already, a group who will be moving on from secondary to further education next year is using the unit once a week as part of their transition, ahead of the Hub opening fully in September 2022.
Mike Gaston, Principal and Chief Executive Officer (CEO) of HSDC, said: "We believe all young people deserve equal opportunities throughout their education and training in order to thrive. We are incredibly proud of our new Independence Hub and look forward to seeing the young people develop their independent life skills as they prepare for life beyond education."
Further Independence Hubs are planned to open across the county in 2022 and 2023.