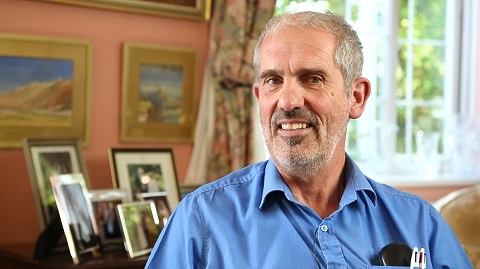 They've teamed up with its key home care providers to encourage more people to consider a career in care to help meet the growing demand for support
.
Councillor Liz Fairhurst, Hampshire County Council's Executive Member for Adult Social Care and Health, said: "The work carried out by our care workers is vitally important, as they support many thousands of people to continue living independently in their own homes. We have care workers from all walks of life, and all ages, working either directly for the County Council, or for one of the private care agencies we commission, but we need more people to join us. Through our Change Lives campaign, we wish to highlight what a career in care can offer."
Care workers working for the County Council, or one of the care agencies it commissions, receive full training towards recognised qualifications, paid travel time between appointments, flexible working options, and are paid at least the minimum wage plus 20%.
John Cupper, who features in the latest Change Lives film, has been a carer for 15 months. Previously, John was a Police Officer for 23 years, and before that, served in the Royal Navy.
He said: "When I was looking for jobs before I left the Police, I saw one for a carer and it ticked all the boxes for me, as the role was looking for someone with good communication skills, who could work as part of a team and enjoyed working in the community. As a carer, you are making a difference to people's lives which is very satisfying and rewarding. I like listening to people's stories and talking to them. If you have a caring personality and are looking for flexible hours, this is an ideal job for you."
Visit the Change Lives web pages: www.hants.gov.uk/changelives for more information about careers in care, and the current opportunities available across Hampshire.