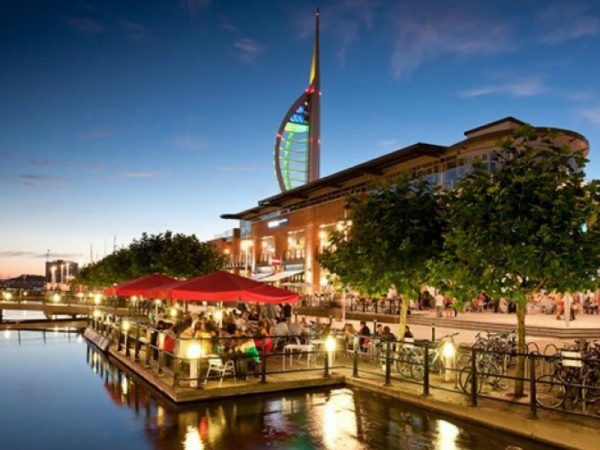 Gunwharf Quays is inviting local performers to showcase their musical talents at their Winter Sounds event.
Are you a budding singing star, part of the next hit band, or a talented musician?
Whatever the style, genre or group size, Gunwharf Quays wants to hear from any local musicians who would like to perform in the centre's Central Square during this year's Christmas period. Those interested should visit www.gunwharf-quays.com/winter-sounds-application and fill out the application form before Sunday 13th October 2019. The team at Gunwharf Quays will review all entries after the final application date and aim to respond by Wednesday 23rd October 2019.
Yvonne Clay, Senior Marketing Manager at Gunwharf Quays, said: "The Christmas period is one of the most exciting times of year at Gunwharf Quays, as we welcome thousands of guests to the centre who are looking to save on their gifts and enjoy a truly festive shopping experience. By showcasing the incredible local talent across Portsmouth and the wider community, we're able to spread some Christmas joy whilst supporting local musicians. We can't wait to welcome our performers and hope they have a wonderful time!"
To find out more about the Winter Sounds event, head to www.gunwharf-quays.com