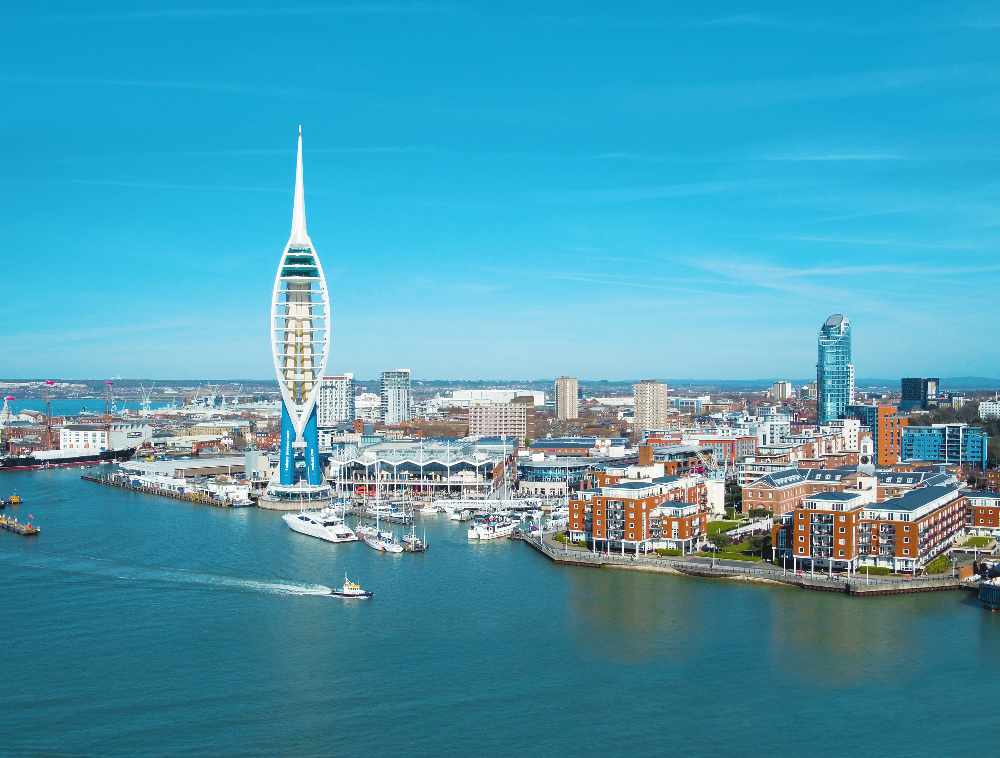 Gunwharf Quays, has rounded up some of its best offers on food and drink to brighten up Blue Monday – which is claimed to be the most depressing day of the year.
Hopefully some of these will keep people's New Years' resolutions on track as they settle back into their work routine.
Residents and businesses alike can enjoy a tasty lunch or after work tipple along the waterfront as Hubbox, Cosy Club, Brasserie Blanc and more are set to offer delicious deals with lunches from just £5.
Yvonne Clay, Senior Marketing Manager at Gunwharf Quays, said: "Blue Monday has been dubbed as one of the most miserable days of the year, with people looking to brighten up their day or recommit to their new year goals.
"Alongside food and drink deals suitable for all tastes and dietary requirements, visitors can also take advantage of our unique waterfront location – the perfect backdrop for anybody looking to get away from the office and enjoy some fresh air."
Indeed, people wishing to reduce stress and boost their mental health can capitalise on Gunwharf Quays' unique location, with research from Health Place showing that spending time by the sea can significantly improve people's wellbeing*.
Restaurant offers at lunchtime
Newly opened restaurant Hubbox will be offering a special lunchtime menu. From 11.30am-5pm, diners can enjoy a burger, fries and soft drink for just £9.95.
Reclaim lunch with a choice of delicious dishes from £7 at All Bar One, including a Fillet Steak Sandwich, Chicken Quesadilla and vegan-friendly Rainbow Wrap – all served with a choice of salad or fries.
Bored of sandwiches for lunch? Head to Zizzi's for a two-course set menu for just £10.95. Choose from fresh and colourful salads, flaming hot pizzas and rich Italian pasta.
Enjoy two lunches for the price of (almost) one at Carluccio's, with its 'Buy one main and get another for £1' deal.
For those who want to stay focused on healthy eating as part of their new years resolution, award-winning noodle restaurant Wagamamas offers a plethora of tasty and nutritious dishes to choose from – many of which are jam-packed with wholesome wholefoods and protein.
Restaurant offers after work
Throughout January, Brasserie Blanc is offering 50% off mains when you sign up to its newsletter. Diners can choose from a selection, such as Slow-Cooked Boeuf Bourguignon, Salmon and Smoked Haddock Fishcake and Lamb Tagine.
Join Cosy Club from 5pm to enjoy a free drink with any main meal. Dishes include Pan-Fried Chicken Breast, Slow-Roasted Pork Belly and award-winning Vegan Fish and Chips.
Sit back, relax and enjoy a post-work tipple along the waterfront with 2 for 1 cocktails at Hubbox or Las Iguanas.
Taking part in Veganuary or committed to eating healthier in 2020? Vietnamese restaurant Pho has launched a brand new vegan menu which includes 12 new dishes for January, including This Isn't Chicken Salad and Prawn-less Crackers as well as its famous aromatic phở.The restaurant has also launched a partnership with Weight Watchers Reimagined, where the latter has taken Pho's nutritional information and worked out the SmartPoints values for each dish, which can be found online and in the Weight Watchers app – making it easy to eat out and stay on plan.
For more information, visit https://gunwharf-quays.com/offers.