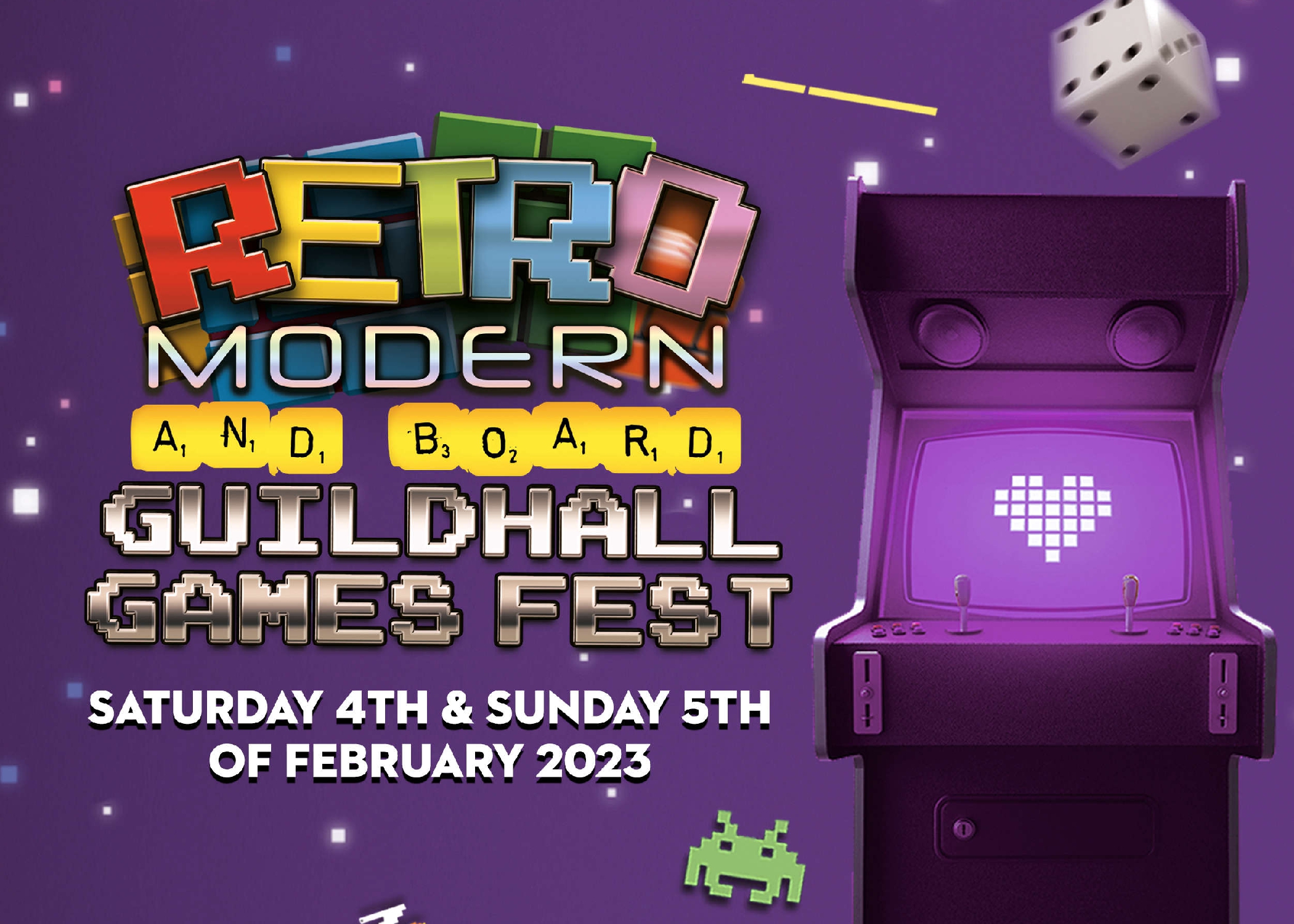 Photos: Vernon Nash
Guildhall Games Fest is now less than a month away when it will return to Portsmouth Guildhall on Saturday 4th and Sunday 5th February 2023.
Serious gamer, casual console player or just looking for something fun indoor to do on a cold winter day with family or friends? You need look no further!
Featuring the best in modern, board and retro gaming across 3 sessions and 2 floors of the Guildhall, new features for 2023 include Tudor Gaming and an exciting showcase into the world of e-sports.
Led by the St Vincent Sharks, switch to spectator mode to witness a battle royal of games between a number of local colleges and find out more about the flourishing e-sports industry and programme at St Vincent College.
Have a go yourself at Rocket League, EFootball, Overwatch and League of Legends, get behind the wheel of a F1 racing simulator and step inside the VR world of the Fruit Ninja universe.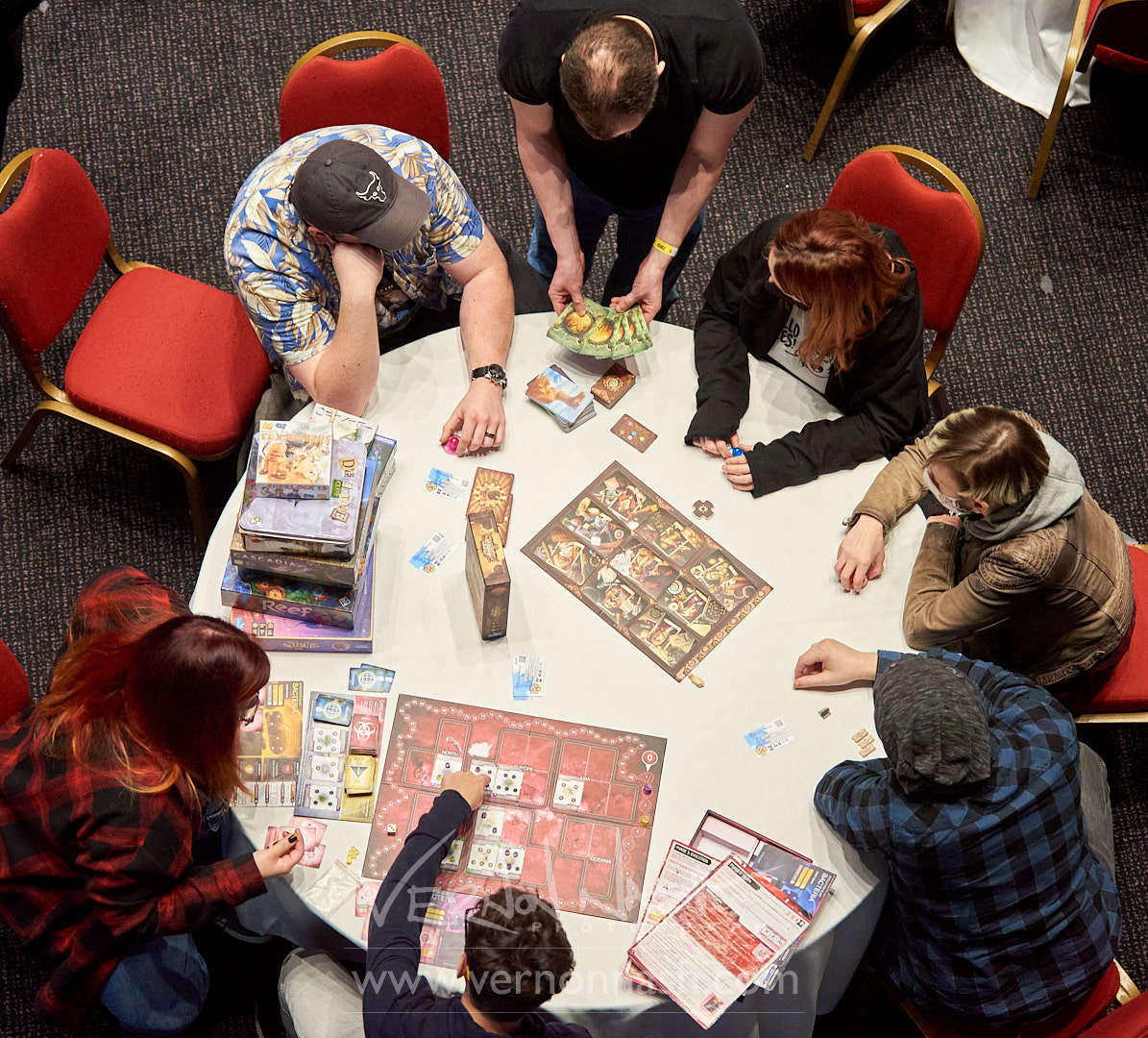 Introducing the most retro of games will be the Mary Rose Museum. Marking the 40th anniversary of the raising of King Henry VIII's Tudor warship, Mary Rose, you will be able to try your hand at Tudor games and also see genuine artefacts from the ship!
Returning with the ever-popular Board Gaming Zone and their library of over 100 popular games to play and demonstrations of the newest games to hit the market is Dice Board Game Lounge. Pick a game, take a place at the table to play and participate in the competitions that will be running over the weekend. A fully stocked shop of essentials will also be available to buy and continue gaming at home.
Dice Board Gaming Lounge is also delighted to announce that they will be hosting their first ever Blood Bowl Tournament on the Saturday of Guildhall Games Fest. Head to the website for a link to Game Rules and to purchase a separate tournament/event ticket.
Enjoy an introduction into the realms of tabletop role playing games with The Three Dungeoneers as they offer short family friendly adventures or more elaborate quests to one of the most popular role-play games, Dungeons and Dragons, and for the most modern of games head to the Indie Gaming Zone where you can experience brand new games from a range of guest Indie Game developers.
Also returning with a dream set up for every retro arcade enthusiast is Game Over. Relive your youth and introduce the younger generations to the classics of Pong, Pac Man, Mario, Minecraft and much more with gaming tournaments projected onto a giant screen.
Game Over will also join with Seekers Create in a brand-new interactive trail. With some of the answers to the puzzle hidden in the arcade games, the trail will take you across the whole of Games Fest. Seek out Merlin for the final part of the puzzle and your chance to win a magical prize!
Experience the latest in innovation in the University of Portsmouth's Innovation Zone with an assortment of game demos created by the students and staff of the Faculty of Creative and Cultural Industries and also don't miss the opportunity to meet some of your favourite superheroes with Dream Team Portsmouth!
Sessions run from 11am-4pm and 5-9pm on Saturday 4th and 11am-4pm on Sunday 5th February 2023 with the Guildhall's Square Kitchen café open to ticket holders for all the essential gaming snacks and treats.
There is fun to be had for all ages! Under 14s must be accompanied by an adult and under 4s go free. A sell out in previous years, don't be disappointed - get your tickets now at: www.guildhallgamesfest.com