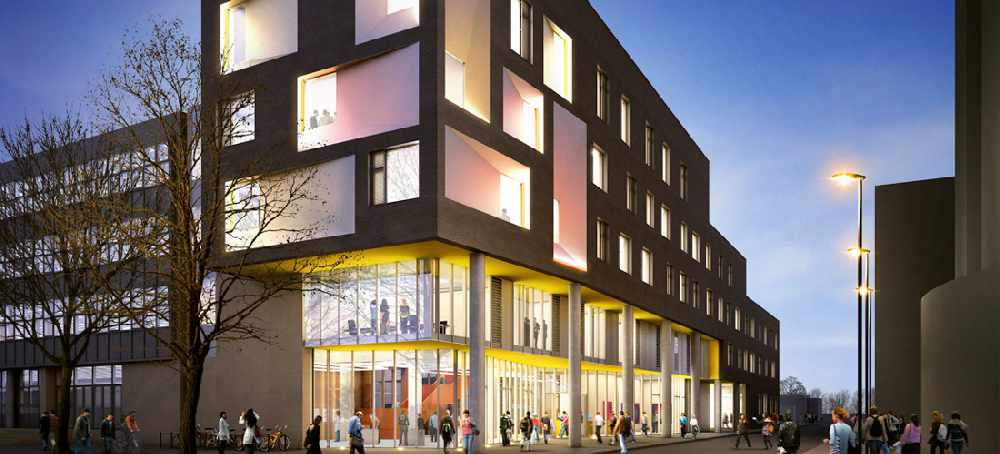 The University of Portsmouth has been awarded a prestigious 'Gold' rating in the Teaching Excellence Framework, the UK government's first assessment of teaching excellence in higher education.
The University of Portsmouth is one of only four universities in the South East region to be rated gold, along with the Universities of Kent, Oxford and Surrey.
This achievement sees the University ranked among the top 20 per cent of the 299 HE providers in the UK who entered the Teaching Excellence Framework.
The independent panel of experts judged that the University of Portsmouth "delivers consistently outstanding teaching, learning and outcomes for its students. It is of the highest quality found in the UK."
The University credits its success to offering a distinctive student experience, outstanding support for its students, and embedding innovative technology in courses designed to prepare students for successful careers.
Across the University students learn in state-of-the-art facilities as used in industry and the professions with our programmes of study shaped by input from employers and our students. For example, the University's Centre for Simulation in Health and Care prepares students for careers in a challenging and ever-changing health sector through an impressive suite of simulators and resources, such as a life-size 3D virtual patient, two fully functioning acute hospital wards and a bespoke emergency ambulance.
Professor Graham Galbraith, Vice-Chancellor of the University of Portsmouth, said: "We welcome the introduction of the Teaching Excellence Framework and are delighted that the University of Portsmouth has been given the highest 'Gold' rating. For too long universities' reputations have been overly-dependent on their research and 'prestige' – which can often be code for being old.
"The UK is recognised as a world leader in the provision of higher education and this new government rating provides an opportunity to celebrate and recognise great teachers and great teaching that lead to positive student outcomes. It offers important new information to help students make the right choices about where to study. This Gold award supports us in continuing to build close links between teaching, course content, skills needed regionally and the industries set to drive growth as part of the UK's future Industrial Strategy."
Graham joined Josh Beaven on the Portsmouth Breakfast Show on Thursday morning and you can hear his chat below.