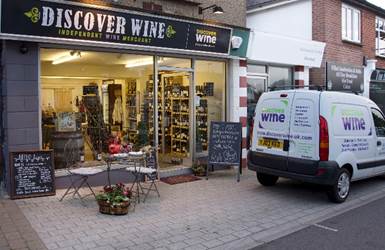 Local independent wine merchant Discover Wine is holding its second Gin Festival at Denmead War Memorial Hall on Saturday 8th July between 3 and 7pm.
Last year's event was such a success, a complete sell out, that this year there are more tickets available to avoid disappointment.
Australian born Janine Pert, has lived in the UK for more than 30 years and opened her shop in Denmead just three years ago. She's always looking for ways to get the community involved in fun, social activities.
Janine, owner of Discover Wine said: "Gin has really taken off big time, and is one of the most popular drinks out there today. There are micro-distillers popping up all over the country with so many unusual gins to choose from, depending on your palette of course. We have our Gin Genie, a Professional Mixologist giving hints, tips and advice on Gin cocktails, a live jazz band and a barbeque. Plus local produce and stands too. It really is a great afternoon with a real sense of community.
"We have increased the number of tickets this year and have already sold more than half the quota in the first week. Just keeping everything crossed for the weather."
Tickets are on sale now from Discover Wine store in Denmead at £15.00 per person (over 18's only). Tickets must be pre-purchased.
30 Gin's available to taste plus a beautiful etched balloon Gin Glass to take home as a souvenir and three tasting tokens (you can purchase more tokens on the day) and a programme listing all 30 Gins with a brief description about them, complete with serving suggestions, is also included.