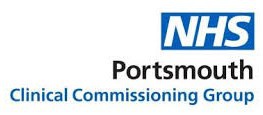 Plans have been developed which propose new ways for the city's council and NHS to work more closely together in future.
The plans set out options for further integration of the leadership of Portsmouth City Council and NHS Portsmouth Clinical Commissioning Group (CCG). This marks a continuation of a process of closer partnership which has involved senior joint appointments, and resulted in a range of positive changes such as targeted early health and social care support for children and families, a shared clinical record available to frontline NHS and social care staff, and integrated domiciliary care teams to help people return home after a hospital stay.
There are three key recommendations:
More decision-making to the Health and Care Portsmouth joint commissioning committee
Integrating the council and CCG approach to finance, including the creation of a joint role
Proposing future arrangements for the CCG's accountable officer role.
In terms of the third point, the recommended course of action is that the CCG's accountable officer functions are incorporated into the function of the Portsmouth City Council Chief Executive. The CCG will continue with its strong clinical leadership model, including clinical leadership for Health and Care Portsmouth and having a clinical chair for its governing board.
A paper containing these recommendations was considered by Portsmouth City Council's cabinet on 9 July, and will go to the CCG's Governing Board on 17 July. It will then be considered by the city's Health and Wellbeing Board. If agreed by all three bodies, approval would then be sought from NHS England with regards the proposed changes to delivery of the CCG's accountable officer role functions.
Dr Linda Collie, the CCG's clinical leader and current accountable officer, said: "For many years now, our ambition has been to bring health and social care together, because we feel that would bring valuable, tangible benefits to people living in our city. Ultimately, our total focus must be on meeting the needs of people using services in Portsmouth, and the changes we have been making, and are now proposing, are designed to do just that.
"The CCG has always maintained a strong clinical voice at the heart of the decision-making process, and we believe these recommendations will continue that and enhance our effectiveness."
David Williams, Chief Executive of Portsmouth City Council, said: "A huge amount has already been achieved through our integrated working with the NHS, and these recommendations are a natural progression in Portsmouth's journey to truly integrated health and social care. We now have much closer working between the council and the CCG, and have positive relationships with the voluntary, community and social enterprise sector. These proposals mark an important next step on that journey.
"Increasingly, NHS and council teams are working together under the Health and Care Portsmouth banner, and it feels right that we should now try to make sure that the leadership arrangements reflect that progress and Portsmouth has a clearer voice within the wider health system."
Cllr Matthew Winnington, the council's Cabinet Member for Health, Wellbeing and Social Care said: "This paper is a statement of intent - it sets out a clear vision for how the council and the CCG can continue to work together to deliver joined up services.
"Local authorities play a unique role in the lives of our residents. Bringing together the council and the CCG means we can work together to tackle those wider issues that impact the health and wellbeing of people in Portsmouth - things like improved air quality, housing and economic development. I'm excited to be delivering on our mission to make sure we're providing the right services for the people in our city so they are supported to live full, healthy and independent lives."