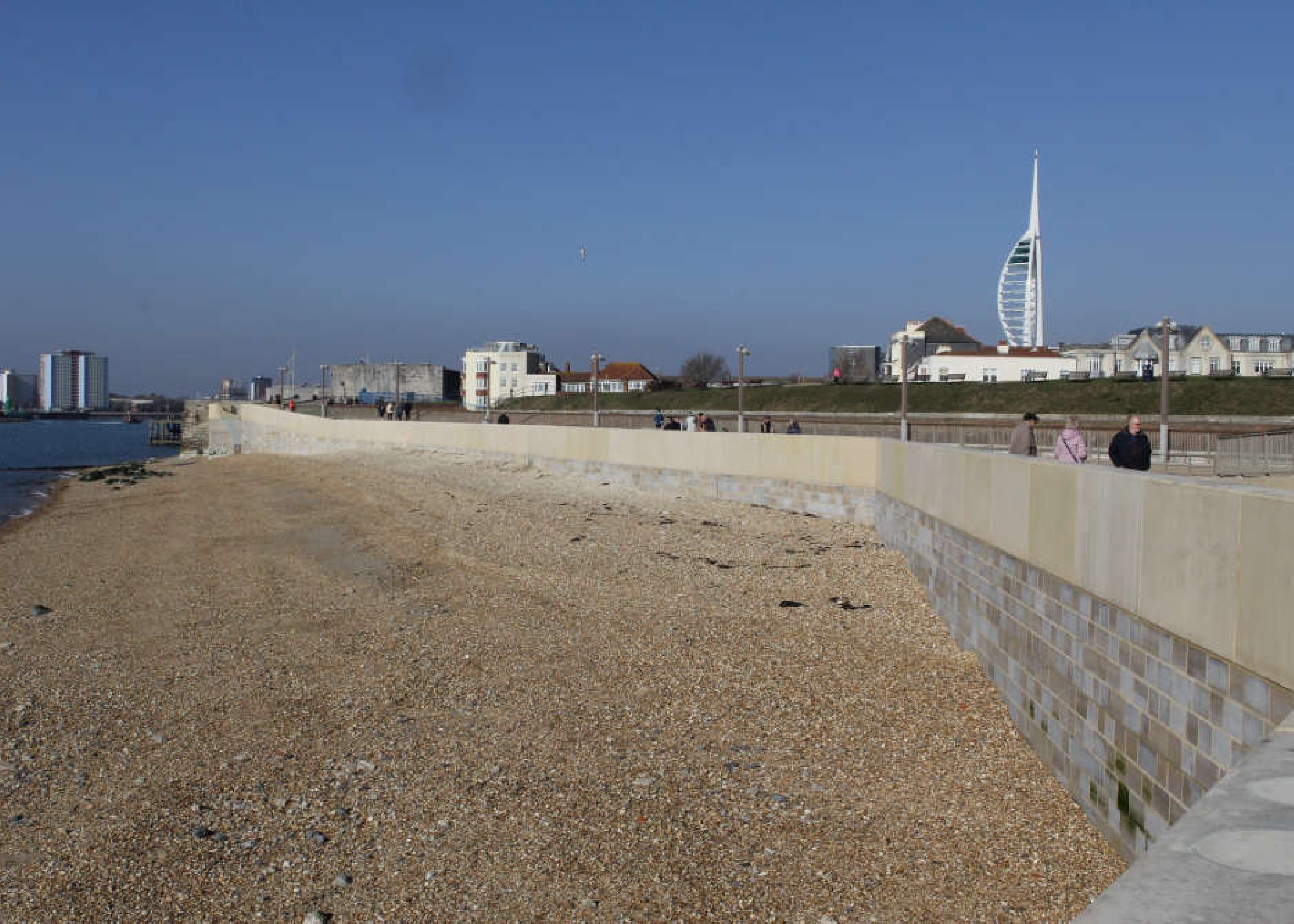 The first phase of the £160m Southsea Coastal Scheme at Long Curtain Moat was officially opened by Portsmouth Lord Mayor Cllr Hugh Mason today.
Construction of the new sea defences began in September 2020 between the Square Tower and Clarence Pier. Some highlights of the reopened area include a new seawall, a higher and wider promenade, 18 tide pools, unearthed original historic walls on display and two new bridges. New seating has also been installed, along with a renewal of the Clarence Pier car park.
The Southsea Coastal Scheme is the UK's largest local-authority led coastal defences project, and will stretch for 4.5km from Old Portsmouth to Eastney and help to reduce the risk of flooding to more than 10,000 homes and 700 businesses.
The Lord Mayor of Portsmouth, Cllr Hugh Mason said: "The Southsea Coastal Scheme is crucial because, without raising and strengthening the existing defences, we could well see a future Portsmouth reverting to being a morass in the wake of climate change and other factors.
"During my time as Lord Mayor, this is truly the most visionary and important opening I have conducted due to the difference these defences will make to our city's future."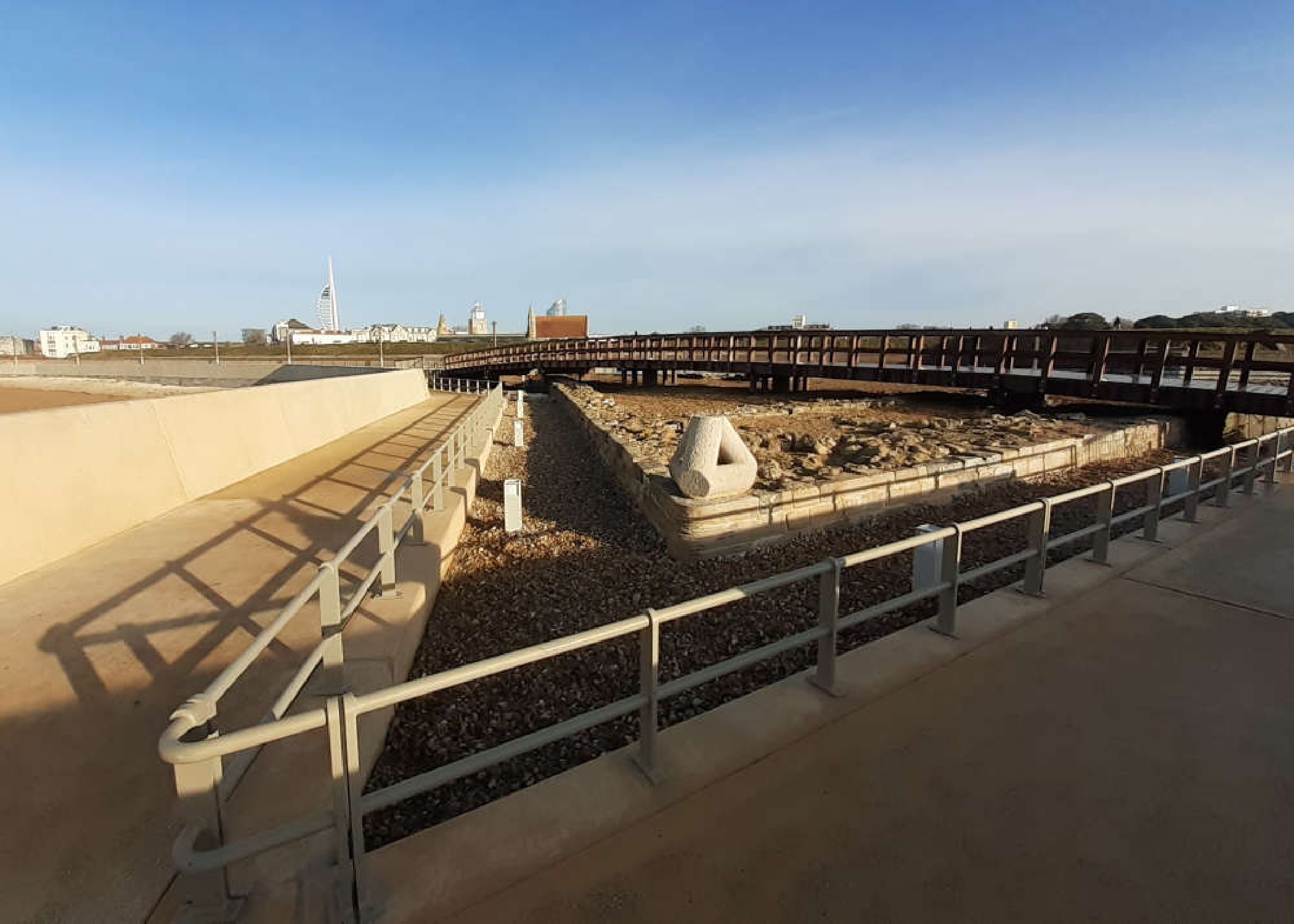 Project Director for the Southsea Coastal Scheme, Guy Mason, said: "The construction journey has been a complex one which brought together multiple disciplines in a team that is creating a world-class coastal defence for Portsmouth.
"We now move on to other phases of the Scheme with the end goal of completing 4.5km of defences by 2028, protecting more than 700 businesses and 10,000 homes from the risk of future flooding."
The first phase of the Southsea Coastal Scheme was opened to the public on February 10th to allow visitors to enjoy half-term while the finishing touches were being completed.
Purbeck limestone and granite units make up the new defences, with materials meticulously sourced to ensure they closely replicated the original sea defences.
Work on the second phase of the scheme got underway in January 2022, with an anticipated end date of March 2024. The full scheme is due to be completed by 2028.