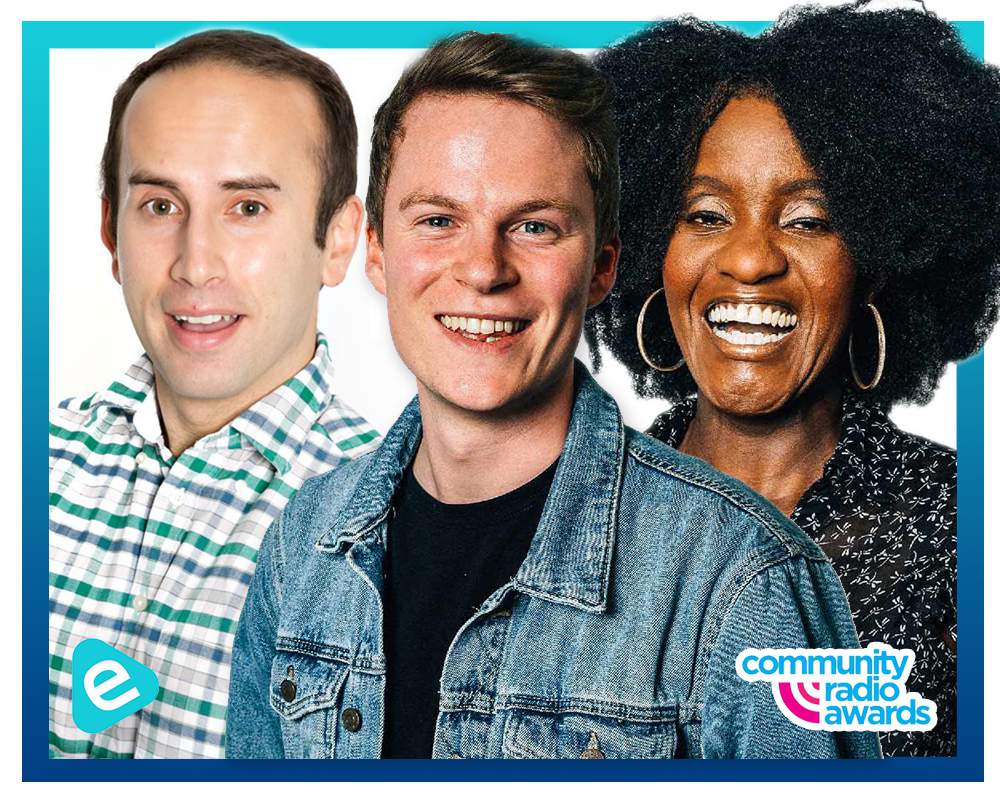 Russell Hill, Gloria Miller, and Robbie James have all been nominated in the Community Radio Awards.
Express FM has made the shortlist, which was whittled down from more than the 425 entries submitted from community radio stations representing communities from every corner of the UK.
The station has picked up nominations in the Female Presenter, Specialist Music Show, and Entertainment Show categories.
Russell Hill has picked up a nomination in the Specialist Music Show category for his long running Country Music Show, Gloria Miller has been shortlisted for the Female Presenter of the Year Awards and relatively newcomer Robbie James has had his afternoon programme nominated for Entertainment Show of the Year after just over a year on the air.
Mason Jordan, station producer, said: "We are delighted to have been recognised among a large number of other stations doing great work across the UK.
"Russell's passion for music was bound to be acknowledged at some point, this follows his nomination for a British Country Music Award, so we are very proud of him and the Country Music Show. Gloria always fills the room with a smile, and her ability to put across her true personality on the mic is enviable.
"Robbie is one of the hardest working presenters at the station, he dedicates hours of time prepping his show, planning larger projects, like 'Bucketlist Busters,' and always is keen to learn, grow, and help in anyway he can. This dedication is evident when you listen to his afternoon show, and we are very happy to welcome this nomination for Robbie. A big congratulations to all three presenters."
Martin Steers, awards chair, said: "Now in their third year, the entries are getting better and better, and we're really able to show off the diverse broadcasting that the countries stations undertake for the benefit of their communities.
"Every year I continue to be proud by the quality of the submissions and what they represent, the fantastic work that our community radio stations do in their communities"
"We wish Russell, Gloria, Robbie, and the Express FM team good luck and can't wait to host the ceremony in Barry in October."