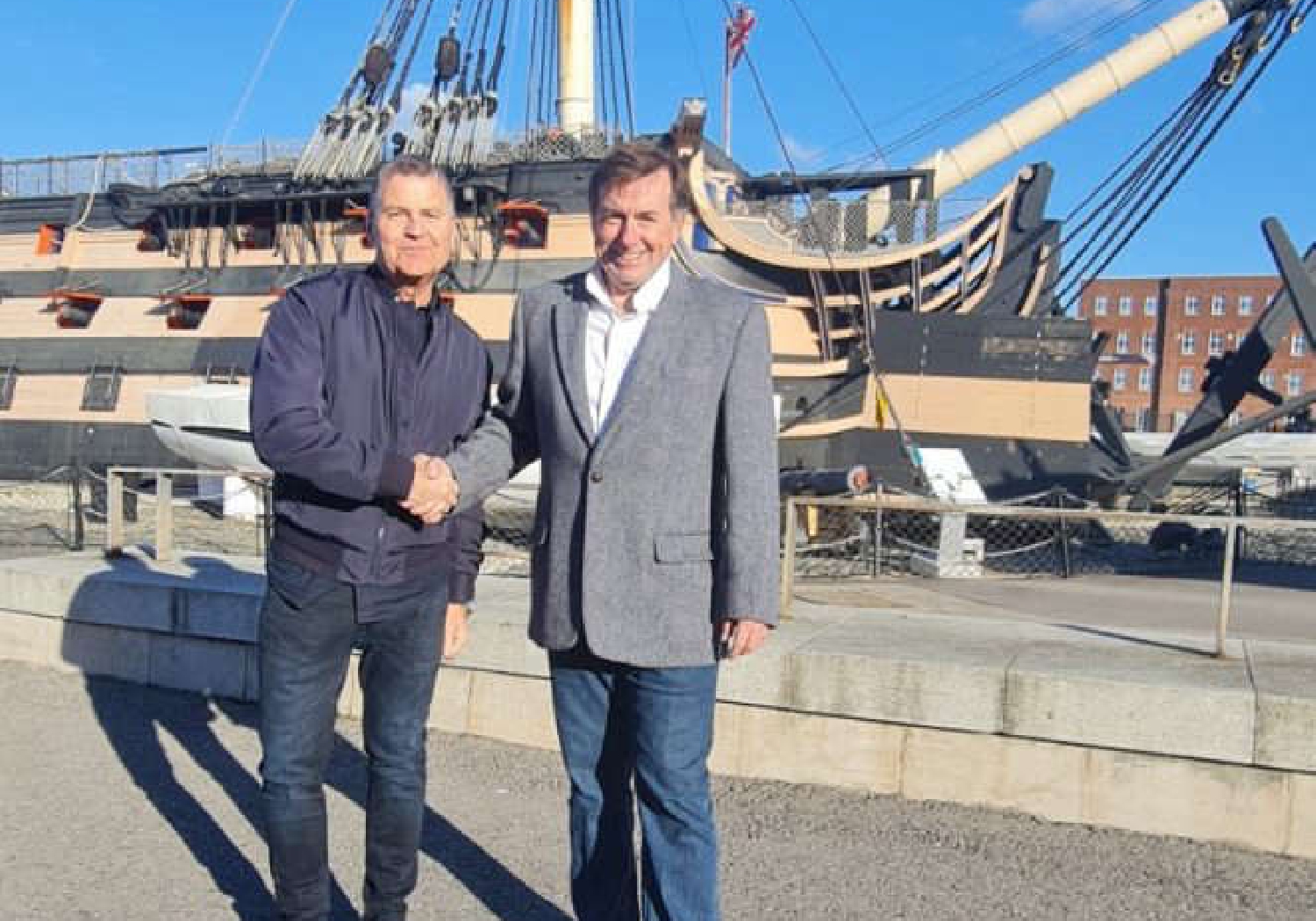 The Sea Angling Classic is a unique international fishing competition taking place on 15-19 June 2022 based from Portsmouth
The event will offer a weekend filled with music, and entertainment for all ages. The event will also be much more than simply a sea fishing competition, tying together environmental clean-ups and research, education, business and conservation while encouraging the next generation of anglers.
The event is working with numerous event partners, including the University of Portsmouth to provide them with fishing data to aid their research into the Solent's flora and fauna, including its native seagrass. The Angling Trust will be bringing newcomers into the sport with special children's activities. With support from the Hampshire Chamber of Commerce, the Local Enterprise Partnership, Gunwharf Quays, The Historic Dockyard and other businesses in the region, the Sea Angling Classic will be a major boost to the local economy.
Miles Henson, Express FM's Station Director said: "We are very excited to be part of the Sea Angling Classic that arrives in Portsmouth this summer. The event held over several days in June, will not only be an incredible spectacle off our historical shoreline, but will engage and bring together people from all over the world to see what our great waterfront city has to offer. At Express FM we will be working with local schools, the University and of course the competitors bringing you updates and live coverage of this huge event.
"The Sea Angling Classic whilst one of the biggest fishing competitions in the world, also aims to educate people about the environment. Fishing is one of the world's most popular participant sport and continues to offer numerous physical and mental health benefits, along with the chance to develop new skills. We are delighted to have been asked to be the radio partner for this incredible week working alongside BT Sport, which will culminate on the Sunday with prize giving, local music acts and a party in the Historic Dockyard. We are very much looking forward to working with Ross and his team and have several exciting events and prizes planned in the run up and during the week in June."
Ross Honey, founder of the Sea Angling Classic, added; "Like the Sea Angling Classic, Express FM is all about bringing the good times and so for us this is a great partnership. Express FM uses the radio to broaden horizons, unleash potential and raise aspirations for the benefits of the local community, and the Sea Angling Classic is a new event aiming to tick all those boxes in Portsmouth. One thing that had been missing is a brilliant radio partner, but now we're delighted to be joining forces on a mission to amplify the great opportunities that the event is bringing to the city."