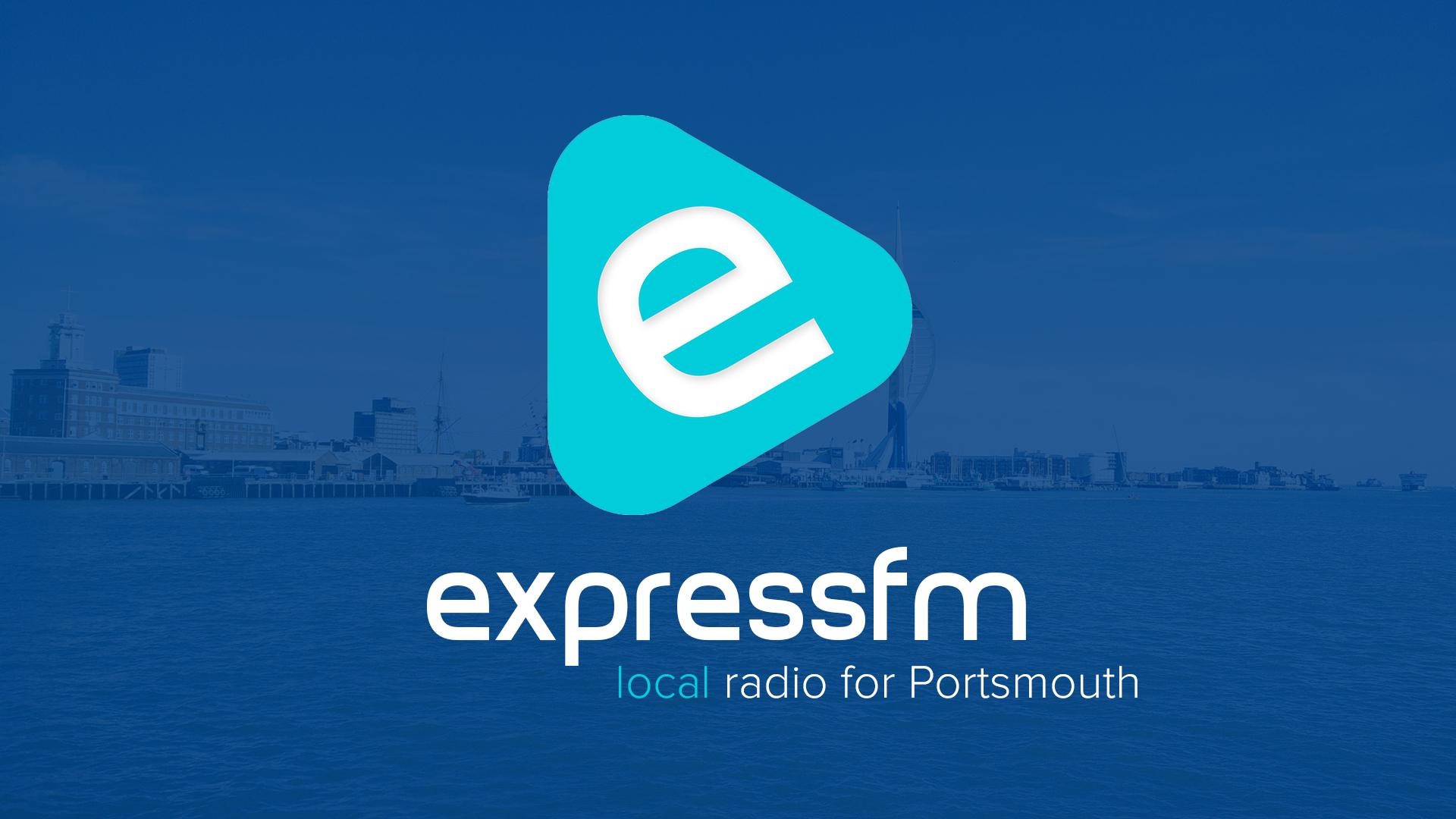 Portsmouth's Express FM is delighted to announce a refreshed schedule of both much-loved presenters and new radio talent for autumn 2023!
Please note: any show not listed below will remain in its rightful place. The following changes will take effect next week (w/c 2nd October).
Monday-Friday
We welcome legendary Pompey DJ and former nightclub manager Dave Joyce who'll be keeping you company in the afternoon on Express FM, every weekday from 1pm.
A man who knows the great waterfront city like the back of his hand, Dave joins us with a wealth of local and music knowledge spanning decades and promises to give our community a voice as well as put a smile on your face during your workday.
He'll also bring you the Express Rewind Mystery Year at 3pm - can you work out when the songs came out with a little help from local history clues?
A familiar voice if you're a loyal Express FM listener - Liam Howes, who recently returned to the fold, will be keeping you entertained every Wednesday from 4pm with great songs, friendly chat and the latest travel news to keep you on the move.
Fridays
Skool Daze is back in Portsmouth! The legendary radio show with Steve Randall returns, this time on Express FM, every Friday from 7pm.
It's an unbeatable soundtrack for 80s and 90s teens, bringing back memories of the best years of your life. If you remember riding on the land train on Southsea seafront, watching Back to the Future at the ABC Cinema on Commercial Road or nights out at Granny's in the Tricorn Centre, then Skool Daze is the show for you!
Hipshaker is moving from Sunday to be your Friday night soundtrack once again on Express FM, 9pm-11pm, serving up a groovy blend of retro soul, R'n'B and beat every week.
Saturdays
Adam Jenkins will be counting down the UK hit singles of yesteryear once again every Saturday from 7pm in The Express Rewind Chart, interspersed with memories of Portsmouth at the time.
Express Indie with George Wedlake is the ultimate Saturday night soundtrack, 9pm-11pm, with the latest and greatest in an incredible genre - from The Killers to The Cure, Arctic Monkeys to Arcade Fire.
Sundays
Adam Jenkins provides great music and conversation for Sunday afternoon, 2pm-4pm, as Gloria Miller's Music For The Soul returns to the evening every Sunday from 7pm playing the latest and greatest soul, jazz and funk with plenty of Motown classics.
To round off your weekend, Wind Down with Victoria Aburn will be here every Sunday night from 9 and two hours of relaxing hits from over the years. Victoria is new both to Portsmouth and to radio with a passion for chillout music and a personality that will shine through in her new show.
Express FM Content Manager Harrison RB said:
"This is only the beginning of an exciting future for Express FM, and for Portsmouth, as we strengthen our position as a trusted local brand and a nurturer of new talent.

"As other broadcasters move further away with regional programming, Express FM is proud of its roots and our mission will only ever be to give local people a voice and provide informative, engaging and entertaining radio for the city we are proud to call home."