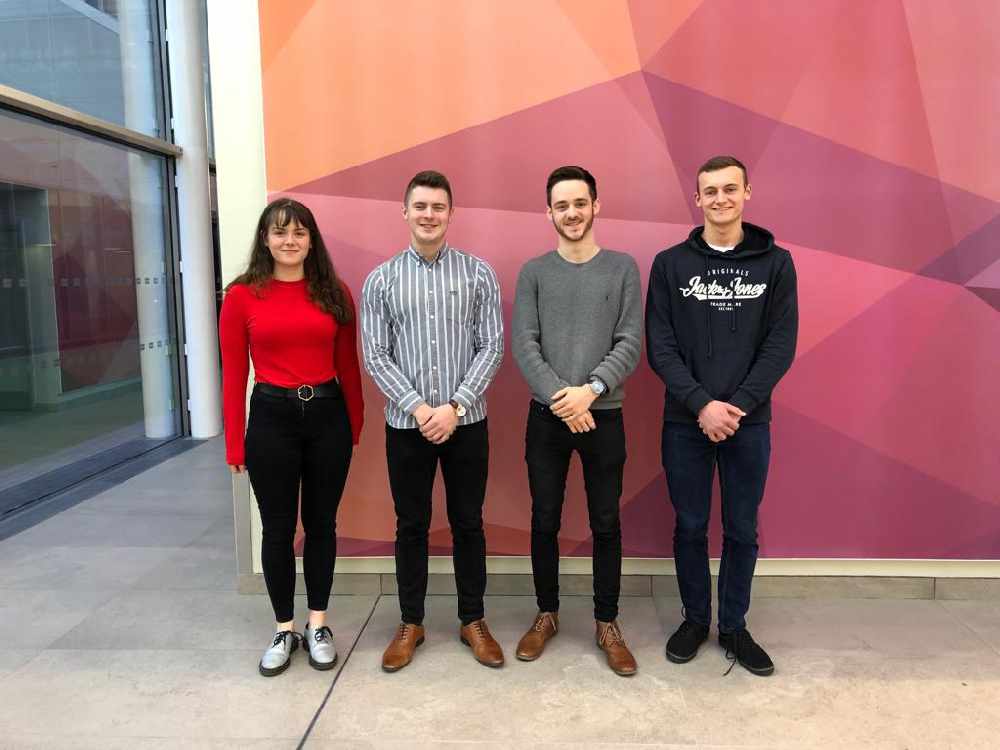 A chance email to one of Portsmouth's fastest-growing marketing agencies has resulted in a young Portsmouth talent being offered a permanent job.
Jack Day, 17, contacted DigitalDinos, based at Lakeside, North Harbour, Portsmouth to see if he could gain some work experience. Jack's skills in website development and his hard work ethic impressed Carl Hewitt and Reece Matthews, the owners. After just four weeks of work experience with the company (working two days a week), he impressed the team so much that Carl and Reece decided to offer Jack a permanent job as Lead Web Developer.
Upon joining the team Jack said: 'I'm really pleased to be working at DigitalDinos. Everyone has been really supportive and helped me to get used to the world of work. I found my work placement really interesting. Thanks to Carl and Reece taking the time to read my email I'm now starting a brand new career."
Reece Matthews, Managing Director said: "Everyone at DigitalDinos is pleased to welcome Jack to the team. Jack was just so good that he created his own job! He's already proved his worth and helped us to increase our capacity to grow.' Carl Hewitt, Managing Director, added 'He's been an asset to the team since day one! It just shows what initiative and hard work can achieve - regardless of age!"
DigitalDinos has a string of satisfied customers on its books and is all the more remarkable due to the fact its two owners are only 21 years old. Launched in 2016 by Carl and Reece these two former apprentices have seen their business go from strength to strength. The company's Trainee Account Manager Jess Moon, 21, was recently crowned Apprentice of the Year at Portsmouth's prestigious Business Awards organised by The News newspaper.