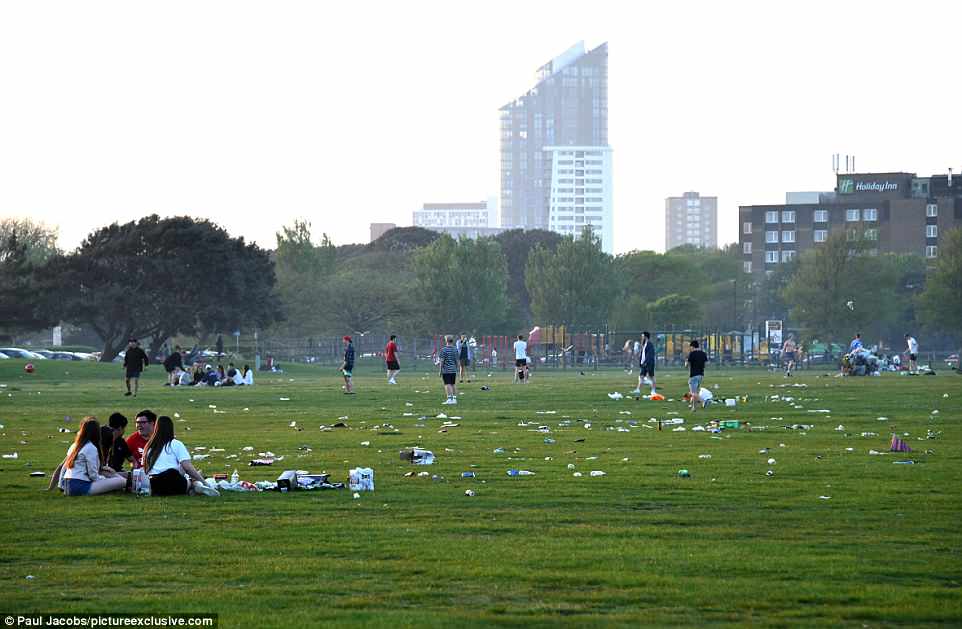 The Leader of Portsmouth City Council has warned people who leave their rubbish on green areas.
Cllr Donna Jones spoke after people enjoying the bank holiday weekend sunshine left huge amounts of litter strewn on open spaces like Southsea Common.
Today she said: "We really want people to enjoy the seafront and the Common, and relax after a hard week at work. But we don't expect to have to pick up after them. Simply getting up and leaving all your rubbish behind is not acceptable. It's not asking too much for people to take their rubbish home. Just take a bin liner or something to put it in. If you can't take it home, then please put it in a bin. And if the bin's full, then just put your bag near the bin.
"Our staff are excellent and worked all over the weekend and beyond to clear up the mess people left behind. But we all need to play our part and tidy up after ourselves, and reduce the amount of plastic we use.
"If this situation continues then all I can say is: we're watching you, and our only option will be to ramp up our enforcement action. We have people out and about with powers to give out instant penalties of up to £75. If you end up in court the fines can go into the hundreds of pounds."
Council workers on litter duty at Southsea Common worked from 6.30am to 7.30pm over the weekend, but cleaning up the area and nearby sites took all available staff until the end of Tuesday.
The council installed 15 extra bins on the Common. It collected 8.84 tonnes of rubbish, or 17 van-loads, from the Common, including binned rubbish as well as litter.