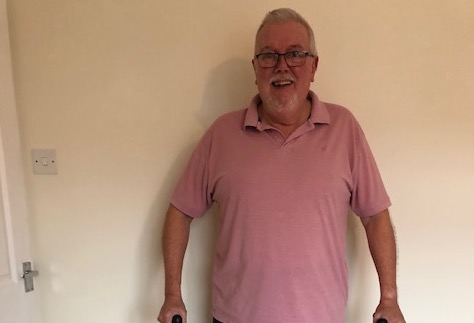 A cyclist left disabled after he was hit by a car driven by an unqualified driver is supporting a campaign to reduce the number of bike riders seriously injured or killed on the roads.
Phil Dyke, from Gosport, Hampshire, was waiting at a junction when a car ploughed into him, crushing his right lower leg and foot between the bike and the car bumper.

He was airlifted to Southampton General Hospital. Doctors carried out over 15 operations to rebuild his leg. However, the 70-year-old had to undergo a below the knee amputation this year because of infection in the bone and the ankle failed to heal. The father-of-one has now joined his legal team at Irwin Mitchell in speaking out as part of Road Safety Week to remind drivers of the need to be aware of cyclists at all times.

Claire Howard, partner and expert serious injury lawyer at Irwin Mitchell representing Phil, said: "Through no fault of his own Phil suffered terrible injuries in the collision which will impact on him tremendously for the rest of his life. Road Safety Week is an important time to reflect on the responsibility that all of us have to keep ourselves and others safe from harm on the road. Phil's case vividly highlights the devastating consequences that vulnerable road users such as cyclists can be left to face because of the carless actions of others.

"We will continue to support Phil and his family to help him access the specialist care and therapies he needs as he continues to come to terms with how his life has been turned upside down."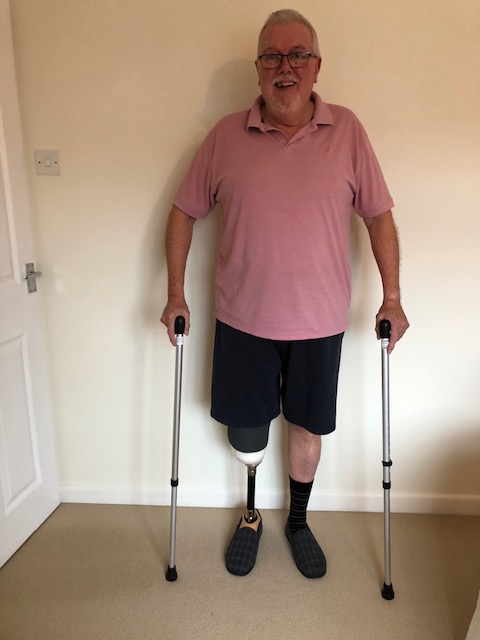 Phil was waiting at the junction of South Street, preparing to turn right into Dock Road, when a Ford Puma pulled out of Dock Road and slammed into him on 13 April 2016. The driver was a provisional licence holder who had not been displaying L-plates and was unaccompanied by a qualified driver. The former baker, who had worked on board the Queen Elizabeth II cruise liner, underwent more than 15 operations to try and reconstruct his severed lower right leg and ankle. Surgery involved taking bone, soft tissue, muscle and skin from various parts of his body. Phil instructed Irwin Mitchell to help investigate the collision and help him access specialist therapies and house adaptations he needed because of his injuries. However, the new bone struggled to fuse and Phil was left in incredible pain.

The claim is on going, but his legal team at Irwin Mitchell have secured interim funds to pay for rehab as well as home adaptations he and wife Tina require. Phil said: "I was always very independent and enjoyed getting out and about particularly on my bike.I was due to retire and was looking forward to this and enjoying all the plans that Tina and I still had to fulfil. However, the accident changed a lot of that. The last couple of years have been a real struggle, not only living in constant pain but also the physiological effects of how things are different. I have suffered with a loss of confidence and I found it extremely difficult adapting to a situation where I had to let Tina help me with simple things such as getting dressed.

"Tina has been fantastic throughout this entire ordeal. I know nothing can turn the clock back for me and what my family has been through and I am trying to remain positive and look to the future. However, it is important that drivers take care on the roads so hopefully others don't have to go through what I have."

The Ford Puma driver was found guilty of driving without due care and attention, driving otherwise than in accordance with a licence and driving without insurance following a court hearing in 2016. The driver was banned from driving for two years.

Road Safety Week runs from 19-25 November. This year's 'Bike Safe' theme aims to reduce the number of cyclists and motorcyclist killed or injured on the roads. In 2016 there were 18,477 cyclist casualties and 19,297 motorcyclist casualties, according to the Department for Transport.