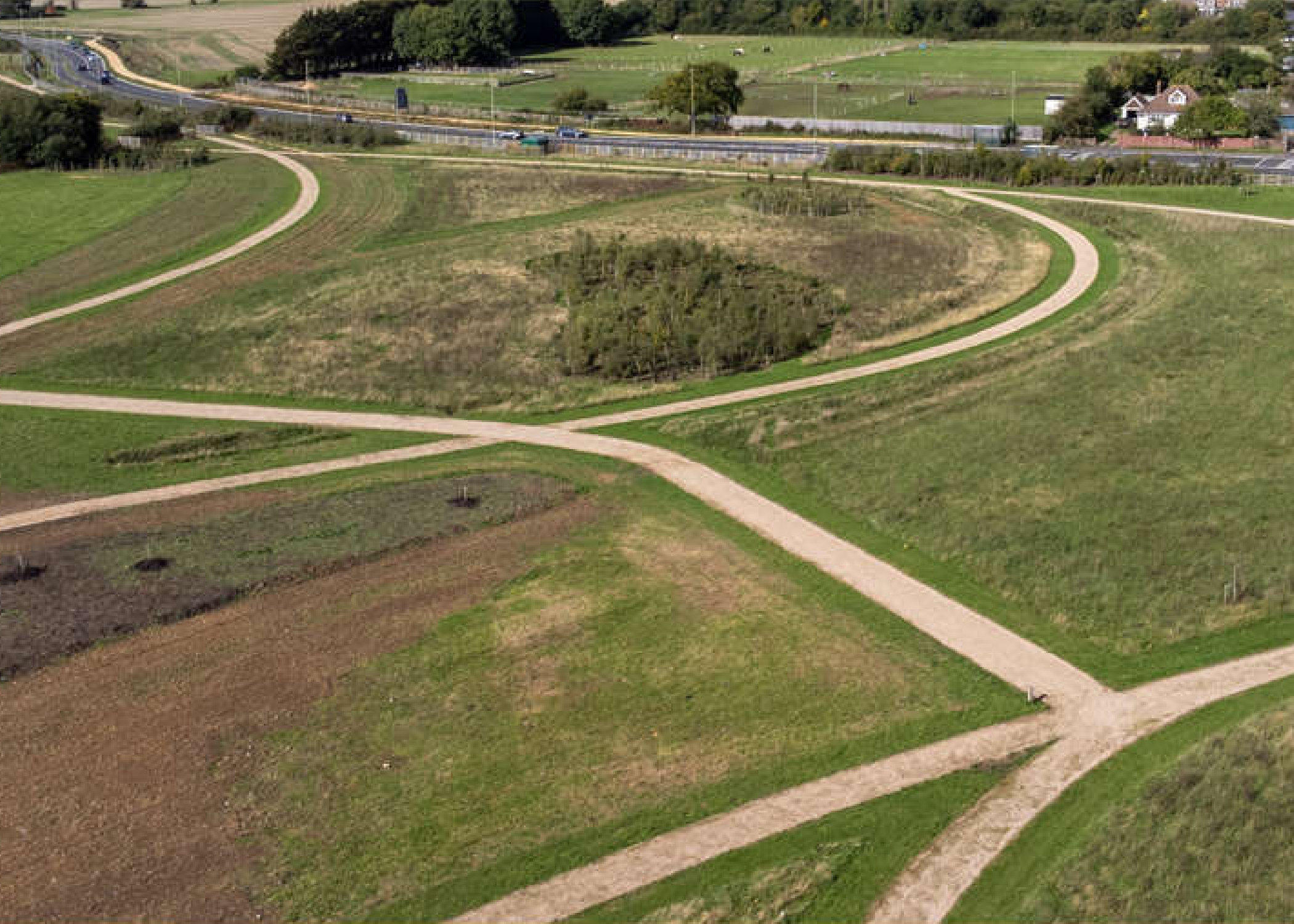 Fareham Borough Council has announced that it has started counting down the days to the opening of its new open space at Daedalus.
The Queen Elizabeth II Platinum Jubilee Park, formerly referred to as Daedalus Common, will be opened to the public from 1pm on Wednesday 7 December.
This new 40-acre open space has been completely remodelled to provide a lasting commemoration to her late Majesty, Queen Elizabeth II. It will provide local residents with footpaths, cycle paths, wildlife habitats, and a dedicated dog exercise area, as well as the stunning Daedalus Gate Guardian sculpture, commemorative seating, a fantastic view of airport operations and much more besides.
The aviation-themed children's play area adjacent to the entrance of the park on Gosport Road will also be renamed in tribute to Her Late Majesty's Platinum Jubilee.
Funding for the park has been provided by National Grid IFA2 Interconnector project as a community benefit. National Grid has spent nearly £4M getting the site ready, largely as a result of extensive drainage works that were required before the site could be handed back to the Council. National Grid has also agreed to pay around £1M to the Council for the Gate Guardian sculpture, the children's aviation-themed play area and for the ongoing maintenance of the sites.
Councillor Ian Bastable, Executive Member for Streetscene, said: "We are really excited to finally be opening this fantastic open space in two weeks' time. A huge amount of work has gone into remodelling the location so that it offers something for everyone in the local community. We are also delighted that it will form part of our lasting tribute to her late Majesty Queen Elizabeth II following her Platinum Jubilee. I encourage residents to take the time to visit Queen Elizabeth II Platinum Jubilee Park after its opening at 1pm on 7 December."
Jon Davies Operations Director at National Grid IFA2 Limited, said: "We are proud of the wide-reaching community benefits that IFA2 can bring to the local area. These include the creation of 13 jobs and 19 local work placements, £1m worth of contracts with local suppliers estimated and around £2.2m in donations to the local community in response to the impact of COVID19. We have also reached over 10,000 local school children by getting them engaged in careers events and will be continuing our work to support the local community."