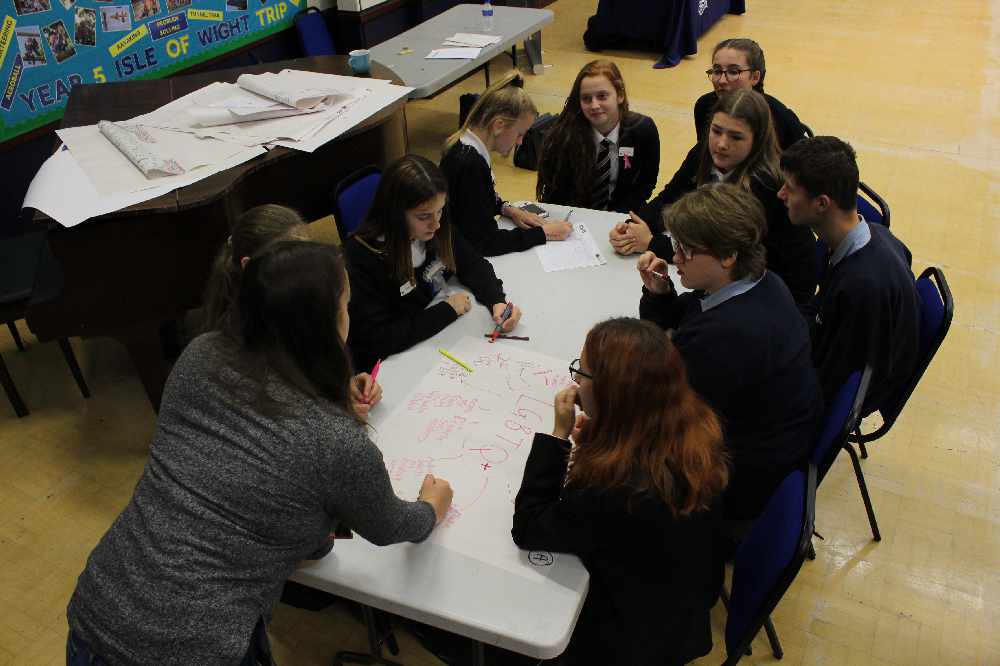 Action group focusing on LGBTQ awareness in schools.
Last Monday (13th November) saw the return of Portsmouth's leading student forum, otherwise known as the Council of Portsmouth Students (CoPS).
The forum is facilitated by Portsmouth based social enterprise, Unloc, and has been running successfully for the last sixteen years in the city. The first summit was hosted at St John's College in Southsea and focused on identifying the issues surrounding the students in both their school and community, along with working towards identifying solutions for these problems.
Unloc's Managing Director, Hayden Taylor stated; "It's inspiring to see so many students in Portsmouth collectively working together towards one goal of improving their education. I'm looking forward to seeing the results at the end of year summit."
The CoPS forum will meet twice more as a large group to update one another on the progress being made and will have one final celebration summit in 2018, with the date to be confirmed.
"This is essential", commented Sarah Lanham,
Unloc Student Voice Academy Lead; "as student
voice is becoming even more important in schools and colleges across the country. This year we have a strong focus on anti-bullying, LGBTQ+ awareness, support for dyslexia and equal rights in schools. It's great to see so many students passionate about making a difference'".
The ideas and inspirations for school improvements were outstanding and each action group showed great team-building and
problem solving skills, evidenced in
the wonderful improvement strategies that arose. The sense of ownership and agency within each pupil was inspirational and it gives huge scope and hope for the year ahead.
It is with great excitement and anticipation that we look ahead at what the young people of Portsmouth will achieve for their schools this year. Thank you to all the students who got involved and came along. What a great day it was. Also, a big thank you to all of the teachers, link teachers, head teachers and support staff who have encouraged and facilitated the young people attending CoPS this year. This year will be our best one yet!