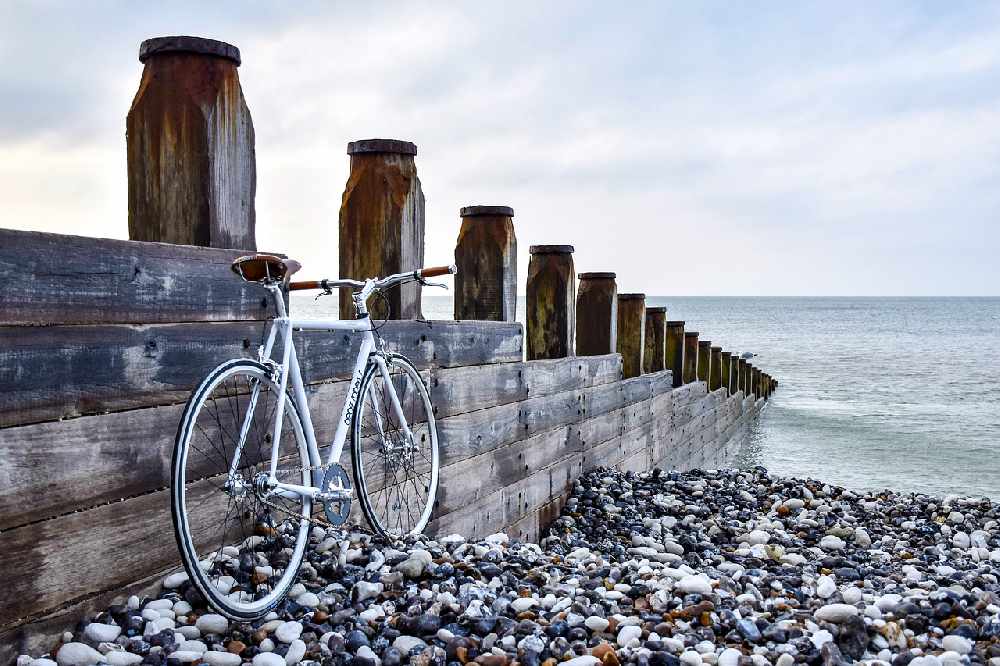 Following the recent tragic accident on the Eastern Road and request from the Portsmouth Cycle Forum to improve cycling safety the city's MPs have been called upon to help Portsmouth reach its potential as a cycling city.
Portsmouth City Council's Leader, Cllr Donna Jones and Cabinet Member for Traffic & Transportation, Cllr Simon Bosher, have called written a lletter to Portsmouth North MP Penny Mordaunt and Portsmouth South MP Stephen Morgan.
The councillors made an urgent request for your support in securing money from central government for cycling improvements across the city.
Cllr Jones said: "The tragic accident on the Eastern Road has saddened us all and our thoughts are with the family and friends of those affected. The council has a good working relationship with organisations such as British Cycling, Sustrans and the cycle forum and we will continue our work with them to help Portsmouth realise its potential for cycling. If our MPs can help gain the funding the city needs we can continue to make a genuine difference to improve facilities and safety for cyclists."
Cllr Bosher said: "As a council we are already doing great work to promote cycling and have various ongoing schemes to improve facilities in Portsmouth but we can only do so much with the funding we have. To become a truly cycle-friendly city we need more money and hopefully, with the help of our MPs, government will listen to our call."
Content of letter:
Dear Penny and Stephen
RE: Funding for Cycling Improvements
On behalf of Portsmouth City Council we are writing to make an urgent request for your support in securing money from central government for cycling improvements across Portsmouth.
As you are aware, Portsmouth is the most densely populated island city in the UK outside of London and with the growing population, the city is experiencing significant pressure on its transport network. We want to continue to support and enable individuals to cycle in our city. The 2011 census data suggests that 7,148 residents regularly commute by bike, which is more than double the Hampshire average.
Unfortunately, Portsmouth remains a high casualty city, particularly in terms of collisions involving cyclists. There was an increase in the number of people killed or seriously injured between 2015-2016 (increase from 26 to 38 incidents). The majority of collisions occur between cars and cyclists; at junctions on the 30mph network of key roads; and during the morning and evening peaks.
By next March Portsmouth City Council will have spent £2.5m over three financial years to improve the safety of cycling in the city (just under half of what we spend overall on local transport improvements). However, the city council has seen a 44% reduction in funding from central government over the last six years and increasing pressures on services for adult social care. Subsequently, although we can progress some cycling-improvements we do not have the ability to fund the scale of transformation we desperately need to reach our potential as a cycling city.
We have a good working relationship with the Portsmouth Cycle Forum and Sustrans and regularly meet to discuss cycling improvements throughout the city and upcoming schemes.
To move further towards Portsmouth becoming a cycling-friendly city it is critically important that we implement the following schemes, which we do not have funding for:
Southsea Seafront cycle route (£750k)

Norway Road Cyclist Bridge, and cycle improvements (£500k)

Eastern Road upgrade to flood defences cycle route (£600k)

Aylen Road footbridge reopening and upgrade (£800k)

London Road cycle route (£600k)

Fratton Roundabout (£150k)

Bradford Junction (£200k)

Expansion of Quieter Routes (£400k)

Hope Street Upgrade (£1m)

James Callaghan Drive segregated cycle route (£500k)

Western Road northern segregated cycle lane (£100k)

Toucan facility from Western Road to Southampton Road at the Marriot Junction, westbound shared use (£650k)

City Wide Early Release Low Level Cycle Signals (£150k)

Improved cycle access to the Portsmouth International Port (£200k)

Upgrade to Southampton Road Strategic Cycle link (£100k)
In addition to the above schemes, we have aspirations to develop a community bike scheme. It is the city council's ambition to be a premier cycling and walking city and encompass the Cycling and Walking Investment Strategy recently released by the Government.
As MPs for the city, we would like to formally request that you urgently speak with colleagues in the Department for Transport with a view to securing the much needed funding to implement the before mentioned schemes to ensure a safer and more cycle-friendly city. If you require any additional information regarding the schemes listed above, we would be more than happy to provide them.
We look forward to hearing from you.
Yours sincerely
Cllr Donna Jones, Leader of the Council and Cllr Simon Bosher Cabinet Member for Traffic & Transportation