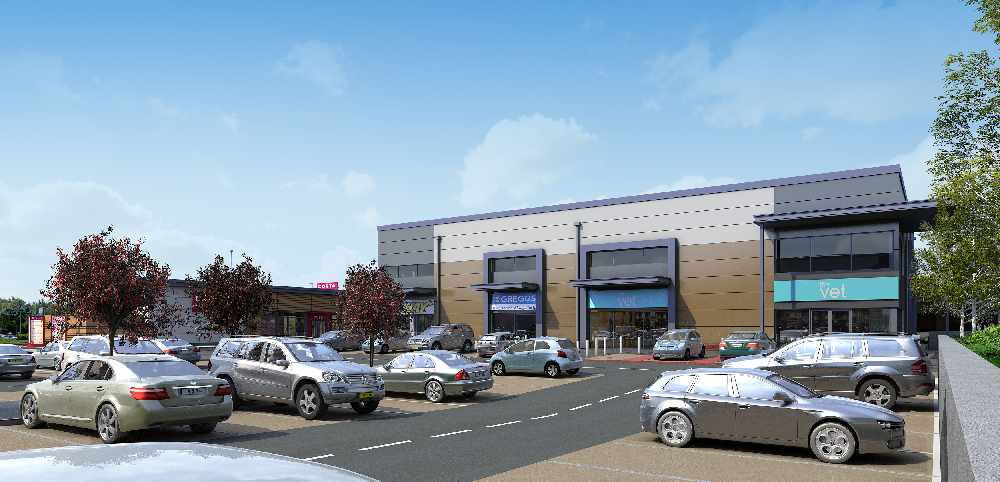 Portsmouth City Council has agreed to buy a new Portsmouth retail park to generate up to £1m per year for local services.
Work will start this week on the construction of Portsmouth Retail Park, in North Harbour, and is expected to be completed by next Spring.

The brand new £16.2m development will include eight retail and food outlets and a gym on empty land next to Tesco Extra in Binnacle Way.

The council's property and investment manager Tom Southall said: "This is all about making money for the council - money that can be spent on the vital local services the council manages in Portsmouth. We are delighted to be forward funding an exciting new Portsmouth business development which will boost local jobs and strengthen the Portsmouth economy at the same time as generating rental income that can be used to pay for the things that matter most to the people of Portsmouth."

The first nine tenants of Portsmouth Retail Park are expected to be:
- Decathalon
- Subway
- Costa
- Greggs
- Pure Gym
- Home Bargains
- Jollyes pet superstore
- Explore Learning
- Quality Pet Care
The development will be built by property solutions business Simons Group. Group director of development Graeme Cosgrove said: "We are delighted that Portsmouth City Council has seen the site's potential and we are looking forward to working with them as developer and contractor as the site takes shape over the coming months.
"Simons has worked closely with the landowner to unlock this site and the space which will create this new investment, contributing to the viability and vitality of Portsmouth."

The Portsmouth Retail Park investment will be added to the council's expanding property investment portfolio which already includes ten commercial assets, generating £4.3m of profit per year, for things like: libraries (£1.96m annual cost), museums (£759,900), weekly rubbish collections (£3.2m), community wardens (£148,800), homelessness services (£615,900) and school crossing patrols (£198,000).

Ninety per cent of this year's budget savings have been achieved by generating new income and restructuring debt.