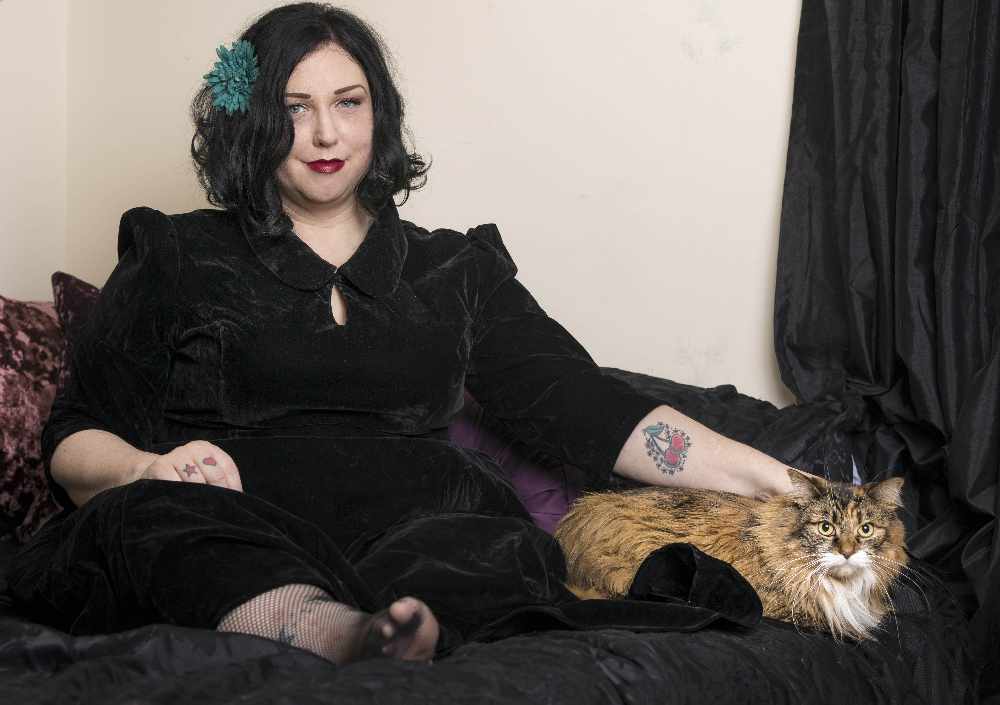 A cat from Portsmouth, who helps her owner cope with a condition that leaves her in agonising pain, has been shortlisted to receive a prestigious award at Cats Protection's National Cat Awards 2017.
Sadie Ellenore beat hundreds of other entries to be named as one of three contenders to receive a Cats Protection Special Recognition Award, which celebrates the amazing stories of cats which have been rehomed by Cats Protection.
The five-year-old cat was selected in recognition of the positive impact she has made on owner Anastasia-Camille Glover's life after she was left severely disabled when she was hit by a drink driver in 2006.
As a result of her injuries, Anastasia-Camille suffers from complex regional pain syndrome, a condition that leaves her coping with agonising pain. Yet despite her disabilities, she says life has been transformed for the better after adopting Sadie Ellenore in 2013.
She said: "I was isolated, in pain and in a very bad way, but Sadie Ellenore gave me hope. I could talk to her when I had nowhere to turn, and she gives me so much strength. She really has been my rock and helps me every single day. With her at my side, I hope to be able to achieve everything I set out to do."
Cats Protection's National Cat Awards, organised by the UK's largest cat charity and sponsored by PURINA®, is an annual celebration of the real-life stories of heroism, loyalty and companionship in the feline world. The winners will be announced at the ceremony at The Savoy Hotel in London on Thursday 3 August.
Cats Protection's awards organiser Kate Bunting said: "Cats have a remarkable way of helping people cope with all sorts of challenges and it's wonderful to hear just how much Sadie Ellenore continues to help Anastasia-Camille cope during such a difficult time in her life."
Claire Robinson-Davies, Head of Corporate Communications at PURINA®, said: "We are delighted to be part of the National Cat Awards for another year. The Awards celebrate the special bond between owners and their cat and how this has improved their lives. We have been overwhelmed by the inspirational stories shared by cat owners across the UK again this year. We wish all of the finalists the best of luck and look forward to congratulating them at the awards."
Cats Protection is the UK's leading feline welfare charity and helps around 190,000 cats and kittens each year through its national network of over 250 volunteer-run branches and 34 centres