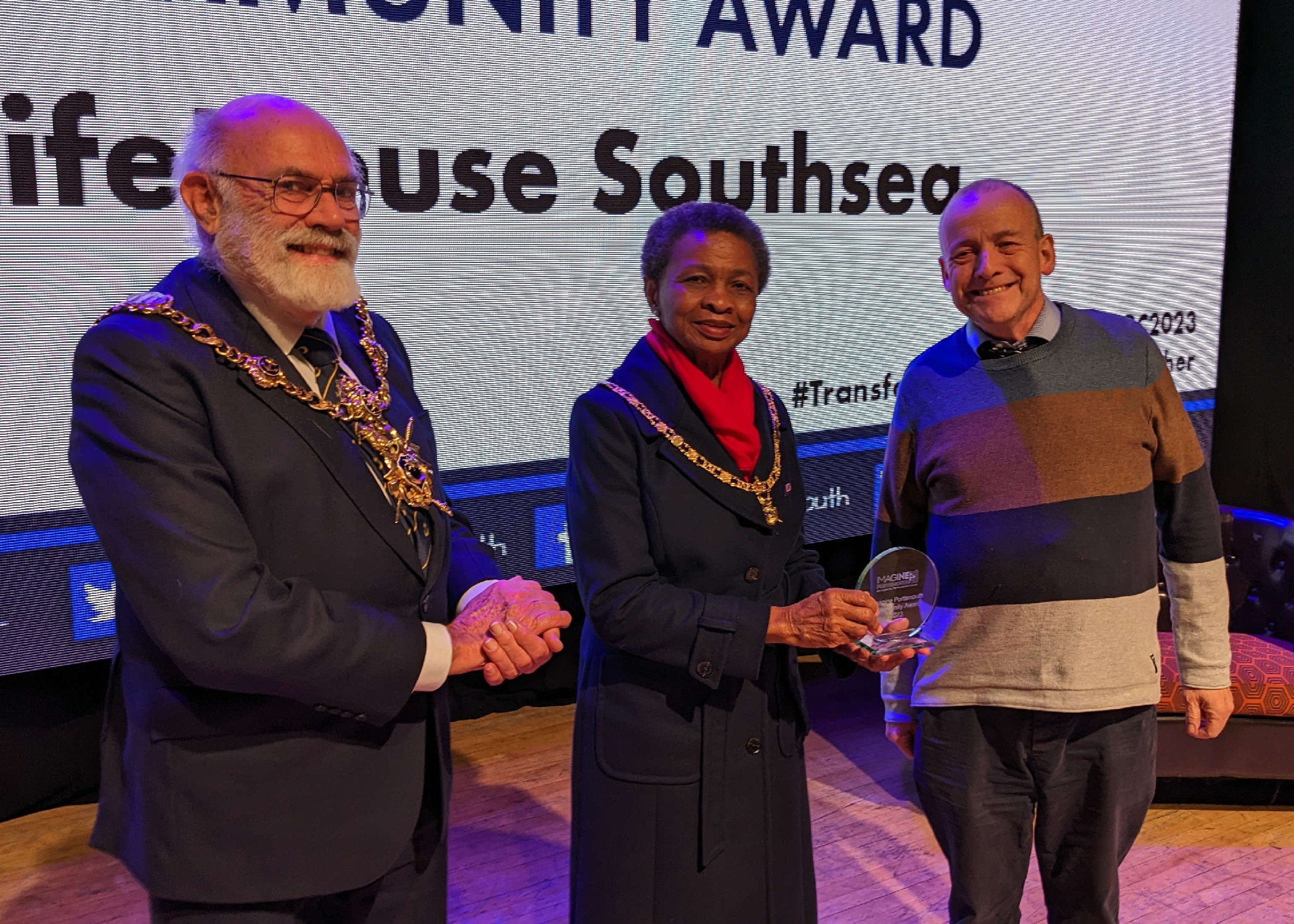 A charity dedicated to supporting people facing homelessness and addiction was announced as the winner of the first 'Imagine Portsmouth' community award at a recent Shaping Portsmouth conference.
The winner, LifeHouse, is based in Albert Road in Southsea, where they provide a food kitchen and diner serving hot meals to people in need. They also offer food parcels, toiletries, and sleeping bags, as well as free counselling and access to a professional advisor in partnership with Advice Portsmouth.
The new award was created by the partner board of 13 organisations from across Portsmouth that are working together to make the Imagine Portsmouth city vision for 2040 a reality. More than 2,500 local people contributed to this vision that launched in 2020.
Six nominees were selected for the award by members of the partner board, and the panel of judges included people from Hive Portsmouth and Portsmouth City Council. The judges unanimously selected LifeHouse as the winner due to the difference the organisation makes to marginalised groups in the city.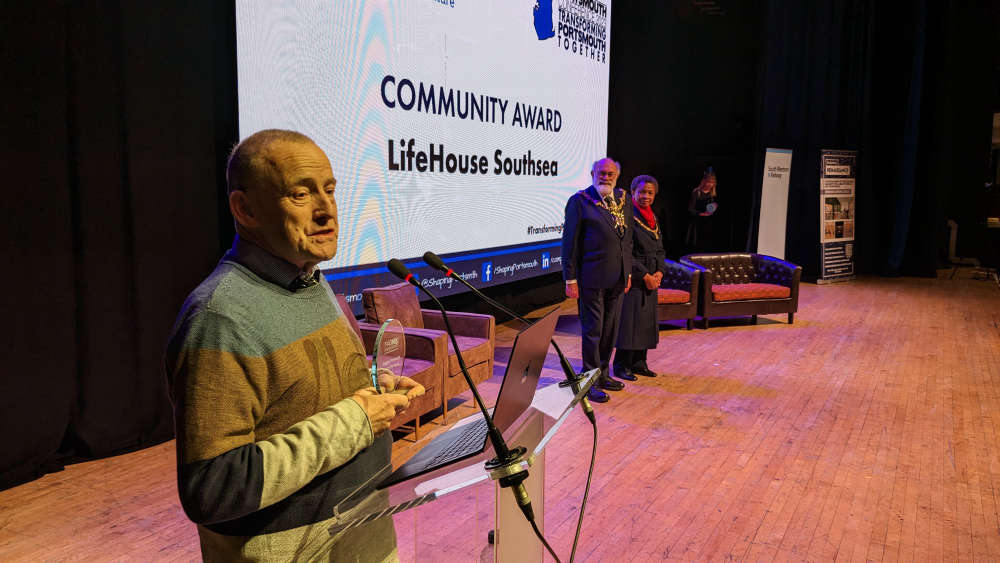 Among the other nominees were the British Red Cross, Citizens Advice Portsmouth, the Moving on Project Portsmouth, Pamodzi Creatives and Portsmouth Foodbank at Kings Church.
Cllr Steve Pitt, Cabinet Member for Culture, Leisure and Economic Development said: "Having seen the work the team at LifeHouse do over many years, I know what a huge difference they make to some of those who are most in need in our community and so how very much they deserve the recognition from this award."
Mike Morell, manager at LifeHouse, said: "We have been delighted and humbled to receive the first Imagine Portsmouth community award for our work in the city. We know lots of people are struggling with the rising cost of living and we are working to support as many people in need as we can, providing around 300 to 400 food parcels a month."
He added: "We already know what we do makes a big difference to the people we help, but when the work done by LifeHouse is recognised more widely through something like this award it makes such a big difference to us, and to our excellent team of volunteers, and it spurs us on to do even more."