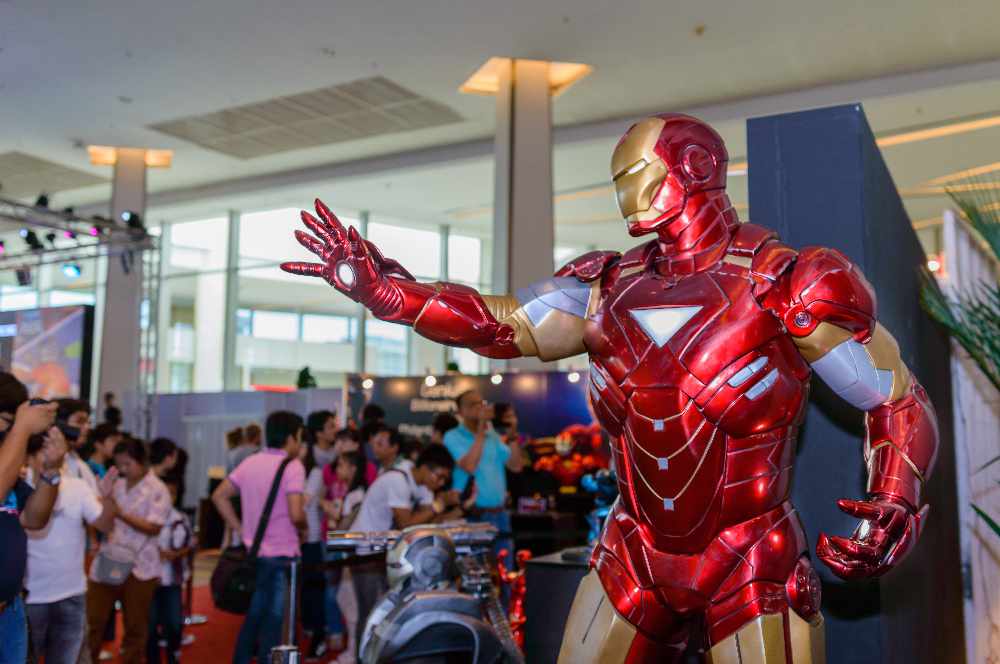 Port Solent is set to take visitors to a galaxy far, far away with its new out of this world Comic Con event in June.
The free event, co-organised by Nerdageddon Events, will see guests experience worlds and galaxies from their favourite movies, television shows and comic books.
Visitors will meet costumed superheroes from custom movie and game prop makers, Angel Effects, for photo opportunities with superheroes, including Iron Man, Batman, Deadpool, Captain America and Harley Quinn. They will be transported to the mean streets of Gotham by getting up close and personal with a variety of Batmobiles, including the Batman Steamer from Podpad Studios, who will also be lending some magic to proceedings with props straight out of the Harry Potter films.
Be photographed with iconic cars from film and television, including Bumblebee from Transformers, Lightning McQueen from Disney Pixar's Cars and a New York City Police Cruiser.
Comic Con Port Solent's guests will have to be on their guard as the risk of extermination is high when collections of Daleks and Dr Who memorabilia from Invasion of the Daleks dock in the marina. Autograph hunters are encouraged to bring their marker pens and come and meet actors from some of the biggest sci-fi and fantasy flicks.
Already confirmed are Michael Henbury, from Star Wars: Episode VI - Return of the Jedi and Harry Potter and the Deathly Hallows: Part 2, and Pam Rose from the original Star Wars. More will be announced soon. Cosplay is a must at Comic Con Port Solent, and there will be prizes for the best amateur costumes, as well as the chance to see how your effort compares to the professional costumers.
Lisa Fowler, events manager at Port Solent said: "It's fantastic to have something so different at Port Solent. We can't wait to see the boardwalk filled with iconic characters from film and television."
There's something for every member of the family to get involved in, and with a choice of 17 bars and restaurants there are plenty of places to refuel your squadron. To top it all off there's plenty of free parking at Port Solent, so you can fight crime, save the galaxy or sail the seven seas for as long as you want. Comic Con Port Solent takes place from 11am - 5pm on 17 June.