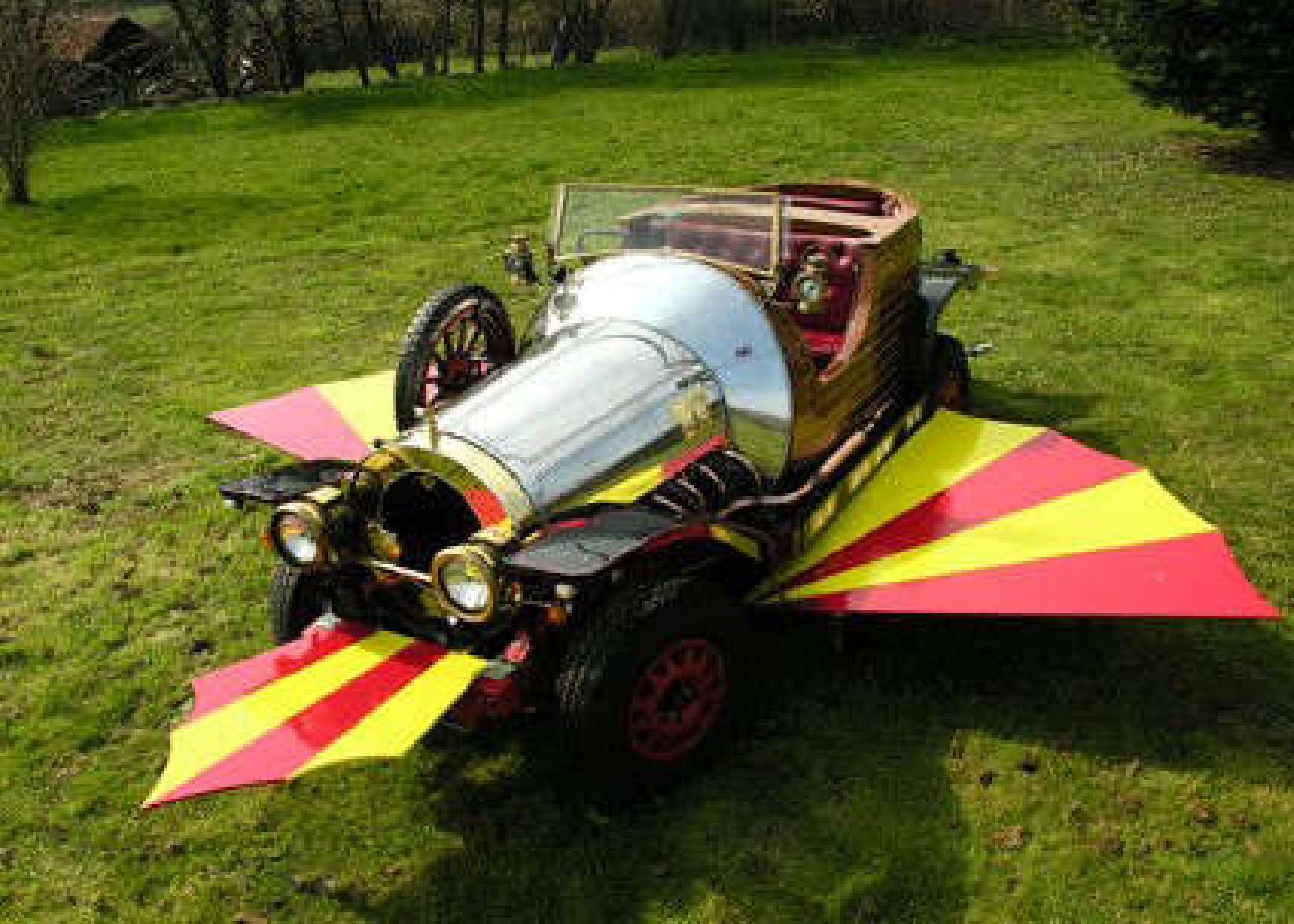 Photo: Nicholas Pointing
On Saturday 18 March Chitty Chitty Bang Bang will pay a flying visit to the city of Portsmouth.
The Kings Theatre is proudly presenting a community production of the show (11 – 16 April) and to celebrate we have arranged for the car to visit some of Portsmouth's iconic landmarks.
The car and its owner, Nicholas Pointing, will be heading over from their home on the Isle of Wight courtesy of Wightlink Ferries and landing in Gunwharf Quays in the Centre Courtyard at 8.30am.
Some of the cast will be coming along from 11am to say hello to shoppers and there will be plenty of opportunity for the public to have photos with the car and the cast. There will also be the opportunity to purchase tickets to the show.
After a photo opportunity with the Spinnaker Tower, the first of the popular Portsmouth photo backdrops, Chitty will be leaving Gunwharf Quays in the early afternoon and nipping over to Portsmouth International Port to bid bon voyage to Brittany Ferries' afternoon sailing.
From there, the cast and car will drop into The Queens Hotel for some refreshments and to sample their Chitty themed cocktail! A mocktail of course for the driver!
After a leisurely drive along the seafront taking in South Parade Pier and the D-Day Museum,
and maybe even a cheeky ice-cream, the car will take its place next to the Hovercraft on the launch area for some more photos (2 classic modes of transport together), before heading back to Wightlink for the journey back to the island!
Be sure to pop down to Gunwharf to say hello and have a photo or give us a wave if you see us out and about across the city!