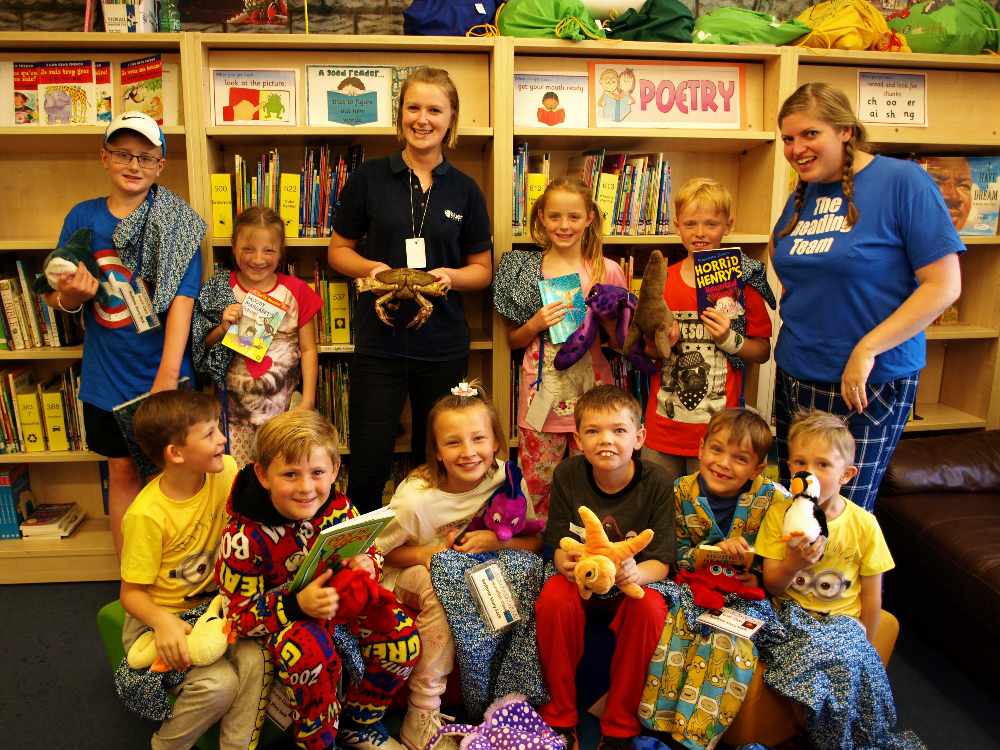 Blue Reef Aquarium has played its part in improving reading levels by donating 30 fishy-themed soft toys to a Portsmouth primary school.
The toys were handed over to youngsters from Victory Primary School by the Southsea wildlife attraction as part of an initiative to encourage reading.
The scheme was put into place in September last year as only 19% of children were practising reading at home. Since the launch of the handmade reading bags, the school now has 80% of children continuing to read outside of school hours.
The event, which coincided with Book Week, saw pupils receive a soft toy plus a selection of books inside handmade reading bags.
Teacher Zoe Lyndon said: "We are so proud of the achievements our school has made in reading. The scheme is allowing children to practice this essential skill, spend valuable time with family members and enjoy the world of books. So many children are now reading at home and we have seen a shift in attitude towards the importance of reading.
"These sacks were only possible due to the overwhelming generosity of Blue Reef and we are grateful for their continued support on this project."
The aquarium visited the school to donate the toys and will be offering family tickets and goody bags for their upcoming raffle to replenish the book supplies.
Blue Reef's Hannah Butt adds: "We heard an appeal which the school put out asking local businesses to donate marine-themed soft toys for the children. All the toys were ones we could no longer sell in our shop as they had small holes in them or the stitching had come undone.
"The school created its own sewing club with teachers volunteering to sew up any holes before going on to make the reading bags and handing them over to the children."