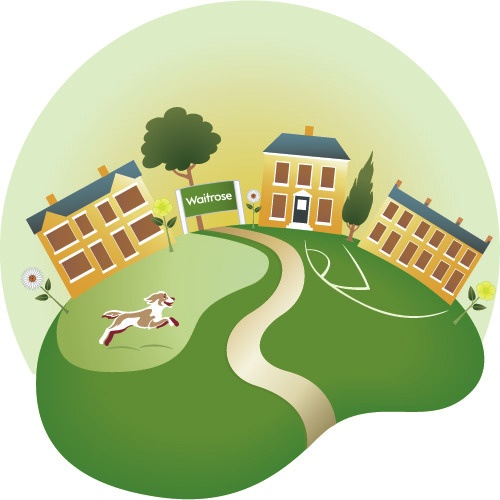 BH Live has joined forces with Waitrose to support local people living with mental health conditions. Each month Waitrose Southsea donates a share of £1,000 between three local good causes through its Community Matters scheme. 
Shoppers place a token in a box of the cause they'd most like to support. The more tokens a cause gets, the bigger the donation they receive.
During July, local Waitrose shoppers in Southsea will be able to support the Portsmouth Interaction service as one of the store's three nominated causes to get a share of £1,000.
Portsmouth Interaction is run by BH Live and enables local residents experiencing mental health conditions to take part in subsidised, or free, recreational activities including sport and exercise sessions.
Receiving a proportion of the £1,000 through Waitrose's Community Matters scheme will enable more local people to take part in activities at community centres and venues, including Eastney Swimming Pool and Mountbatten Leisure Centre, to improve their health and wellbeing.
The service will also support a new art class and the donation will contribute towards purchasing art equipment, securing a location to run the sessions and engaging with a qualified art teacher for workshops. In the future it is planned that the art classes would be run by a self-sustaining peer led group and be part of a larger social support network promoting enhanced self-help and social functioning.
Alice Lawrie, Community Matters Champion Waitrose Southsea: "At Waitrose we are very much a part of the communities we work in and Community Matters is our way of giving something back to the local area. We're really pleased to be supporting Portsmouth Interaction as one of our charities this month."
Kerry Morgan who manages Portsmouth Interaction adds: "Teaming up with Waitrose through Community Matters is a positive step towards creating more opportunities for local people, and also raises awareness of the services and activities available to local people.Mental health issues can affect anyone, at any time in their life – and to be able to support people through what can be an incredibly tough time in their lives is extremely worthwhile. We thank Waitrose for including Portsmouth Interaction in their scheme and its customers for their support."
Cllr Linda Symes, Portsmouth City Council's Cabinet Member for Culture, Leisure & Sport said: "Portsmouth Interaction is an excellent service that offers vital support to people with mental health issues and I hope people give their support to this great cause."