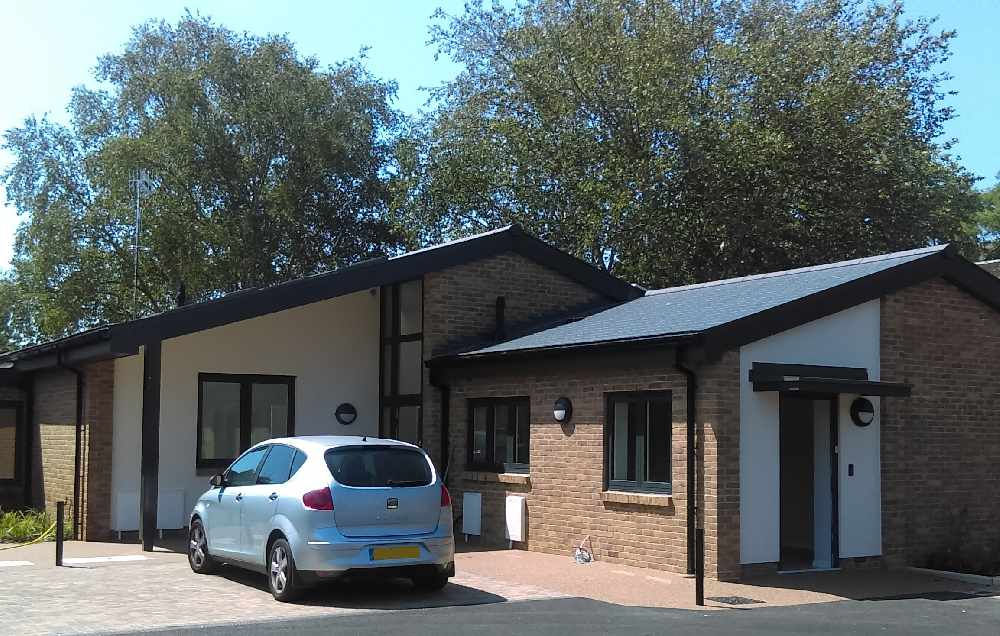 A purpose-built housing development is to open for Portsmouth people with autism and other complex needs, giving them an opportunity to live more independently.
Over the summer, 12 people will move into three bungalows at Temple Court in Nessus Street, Buckland, built by Portsmouth City Council.
They will have en suite rooms or individual flats, as well as communal areas, and staff will be on-site to support them.
The £1.51m development is part of a move by the council away from traditional residential care homes to more community-based independent living. It was part-funded by a £660,000 government grant.
Keith McKnight's son Joe, 28, who is on the autistic spectrum, will be one of the tenants.
Mr McKnight said: "Temple Court is a fantastic opportunity for Joe to thrive in an environment which is community-based, modern and fit for purpose. His family are delighted to be a part of this project and are grateful to the many people whose hard work has come to fruition."
Cllr Luke Stubbs, the council's Cabinet Member for Health and Social Care, said: "This is a high-quality development, with a pleasant enclosed garden. People can choose to be in their own space or to mix with others in communal areas.
"The ratio of staff to tenants will be about one to one, so they will have a lot of support available, but they will also be able to develop their everyday life skills. Developments like Temple Court increase the number of places in the city. This keeps services local, and makes the council less dependent on facilities outside Portsmouth.
"In a variety of ways, Temple Court will save us around £177,000 a year."