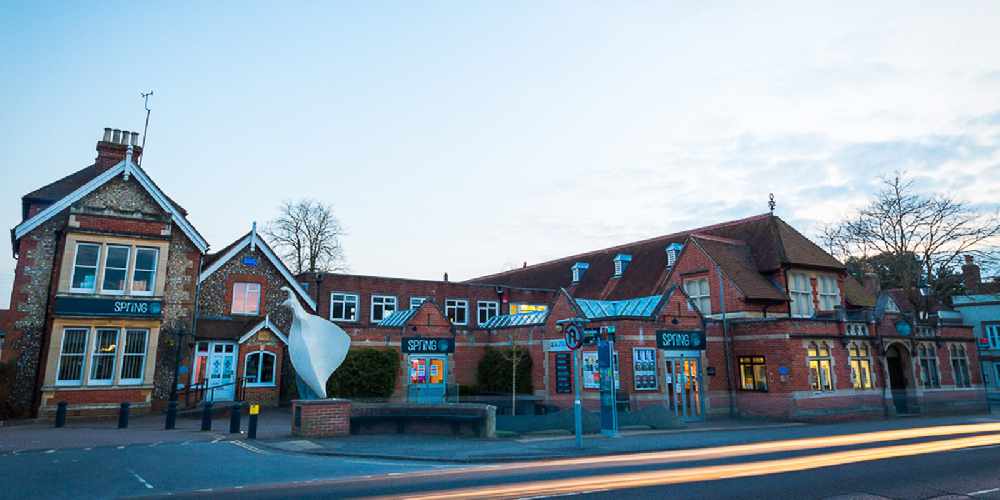 Additional funding was awarded to The New Theatre Royal in Portsmouth, whilst The Spring Arts Centre in Havant joined the National Portfolio for the first time.
Arts Council England has announced the 103 organisations in the South West that will be in the National Portfolio for 2018-22. These include the 17 arts and cultural organisations in Hampshire that will together receive around £13 million in funding over the next four years.
The Arts Council's investment in Hampshire reflects the diversity of the county's towns, cities and rural areas, and recognises the richness of its arts and cultural scene. The investment is aimed at supporting the development of Hampshire's young and emerging artists, improving opportunities for those communities that historically have had lower access to arts organisations, and having a rejuvenating impact on local life.
These awards are just one strand of Arts Council England's total investment in arts and culture during 2018-22, which also includes the National Lottery-funded Grants for Arts and Culture scheme and strategic funds which will be used to support targeted programmes of work that deliver the ambitions set out in Great art and culture for everyone, Arts Council England's 10-year strategic framework.
Hampshire-based organisations joining the National Portfolio first time include The Spring Arts and Heritage Centre, a vibrant venue which sits at the heart of arts and cultural development in Havant. The National portfolio is an investment programme that identifies and provides regular funding to key organisations across the country.
In Portsmouth, the New Theatre Royal will receive nearly £1million over the next 4 years plays. The theatre plays a pivotal role in the city's cultural life Additional funding from Arts Council England will allow it to grow its digital ambitions, to nurture local artists (particularly those from neuro-diverse backgrounds), and to develop its international work, which will enable allow it to reach wider audiences than ever before.
Phil Gibby, Arts Council England's South West Area Director, said: 'This is an exceptionally strong portfolio of organisations delivering great arts and cultural experiences to audiences throughout the South West.
"We are extremely pleased that we have been able to consolidate our investment in Hampshire as well as to invite a number of diverse, new organisations into the portfolio. Our investment in organisations in Southampton and Portsmouth will continue to support the development of the cities' vibrant cultural scene, alongside sustained commitment from local authorities and robust higher education partnerships. And investment in more rural areas of the county will ensure the benefits of arts and culture are felt by more people in more places than ever before."